Speech Blubs 2 - A New Design and Even More Effective!
Speech Blubs 2 - A New Design and Even More Effective!
We're launching Speech Blubs 2, an update of the #1 speech therapy app! This new version includes an engaging new design, more face filters, and a helpful parent's section. And yes, speech therapy for kids with a learning app works!
Speech Blubs 2 is an update of its highly-rated (4.6⭐ on Apple Store) voice-controlled speech therapy app with 3 m+ downloads that helps kids learn 1st sounds, words, & sentences. This version's new design includes a helpful parent's section, new face filters, & access to the reading app READING BLUBS. The app is a "must-have" for late-talkers, kids with ADHD, Apraxia, Autism, Down syndrome, and new readers. 
Boost Your Child's Speech Development!
Improve language & communication skills with fun learning!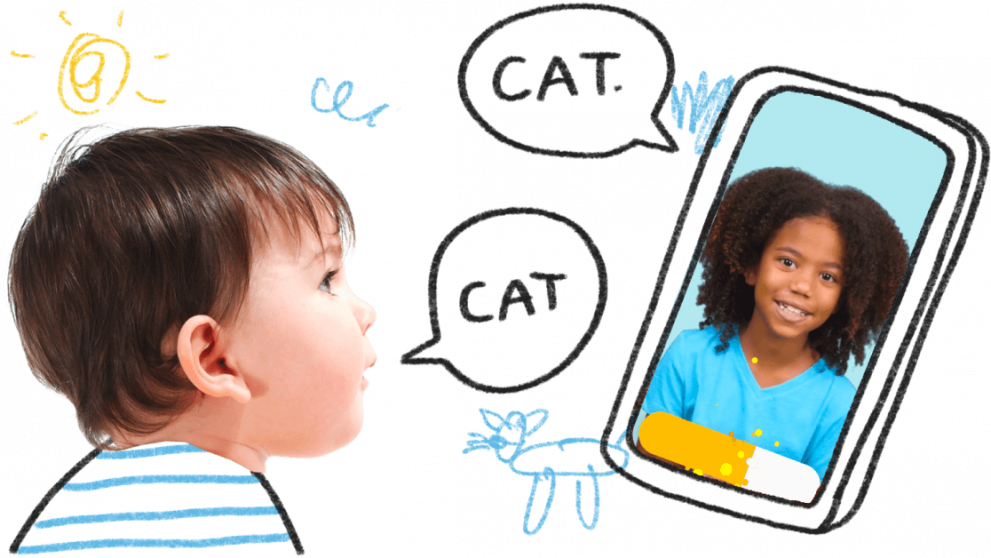 What Do You Get with Speech Blubs 2?
**EVERYTHING FEATURED IN** Thrive Magazine, Autism Parenting, Brisbane Kids, Speech Chick Therapy, Beautiful Speech Life, and The Speech Teacher. Awarded the Social Impact Award and supported by the Facebook Start Program, and winner of the "Safe for Children" certificate, the Mom's Choice Award, the Parent's Picks 2020 Award Winner, and techozens.com's "Best and Trusted Speech Therapy App for Kids."
Why Learn with Speech Blubs 2?
We created our app with the help of speech therapists, teachers, and parents. This Speech Blubs app uses video modeling for effective speech development.
Our apps have zero ads and no flashy features, thus providing a safe and non-intrusive learning experience. We use ABA therapy-inspired positive reinforcement that rewards kids with fun games and stickers for trying.
Having the app at your fingertips makes it easy to practice when it suits you and helps avoid disruptions that can upset your child.
Our apps use multiple child and platform support. So, ALL OF YOUR KIDS can use the app with one sign-in. Even if it's on your device, a partner's, or grandparents.' That same sign-in also includes our new reading app READING BLUBS – designed with over 200 teachers and literacy experts.
You can now get access to this speech app in language versions: US and UK English, Spanish, French, & (Brazilian) Portuguese. 
Key Features
All New Parent's Academy!
A newly-added parent section provides access to an ever-growing content library of 350+ articles on parenting, homeschooling, education, speech therapy, and more. All written by 20+ speech and teaching professionals. Also, check out our practical video tips!
Kids' Area
There are over 1500+ exercises, activities, videos, mini-games, and dozens of NEW face filters. We have lions, firefighters, monkeys, giraffes, hats, glasses, and more. Also, the app's new design is even more child-friendly and engaging. There are some new animal characters to guide and motivate kids through exercises to achieve learning goals and make learning fun!
Choose from 28 fun sections: Early Sounds, When I Grow Up, Get into Shapes, Living Colors, Yummy Time, This Is My Body, Mouth Gym, Animal Kingdom, Ride Your Wheels, Sing-Along, and many more!
Boost Your Child's Speech Development!
Improve language & communication skills with fun learning!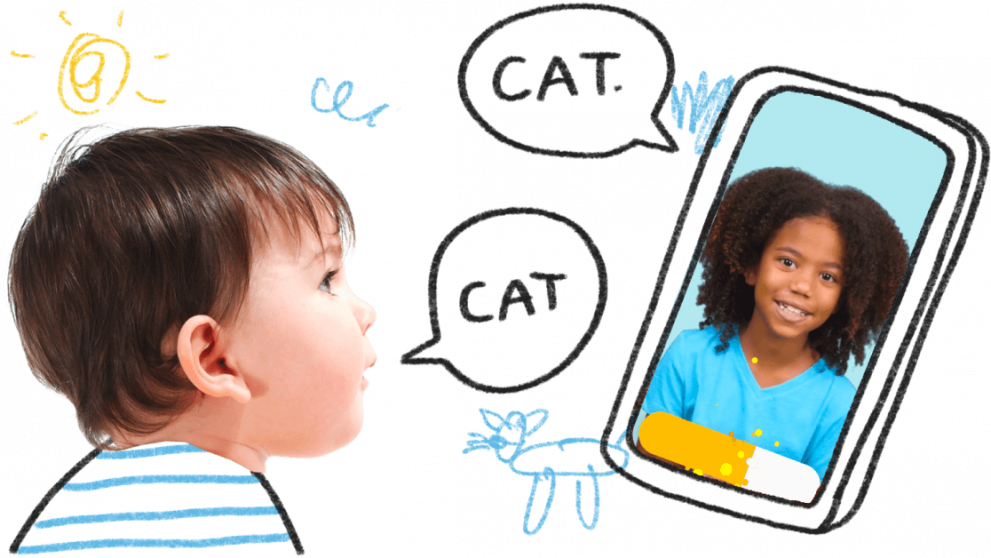 Scientifically-proven Learning Techniques
Speech Blubs 2 uses video modeling for immersive learning, where children observe their peers as "teachers" on video. When children watch their peers in real-time, their MIRROR NEURONS fire up! This scientifically proven and effective approach was confirmed in a UCLA study published by the American Speech-Language-Hearing Association and showed that kids learn faster and better when learning from other kids.
So, our educational app focusing on improving your child's speech has just gotten better! Also, don't forget to contact your local speech-language pathologist if you suspect your child may need help with language skills or a speech delay!
We help children learn to speak & read!