Speech Blubs Teams with Hiyababy & Mobile Hope Loudoun to Help Families in Need at Christmas
Feb 7, 2022 Speech Blubs, the #1 speech therapy app, is proud to announce its participation in an uplifting community program beginning December 12 with Hiyababy and Mobile Hope Loudoun to distribute bundles of "hope" this holiday season.
Speech Blubs will give a Christmas donation of 1,000 free lifetime memberships of its app (each one a $100 value) to overwhelmed parents looking for productive and educational smart screen content. This should really help kids forced into distance learning during this pandemic. During this particularly difficult holiday season, helping each other has become even more important and necessary.
Hiyababy is thrilled to be working with Mobile Hope Loudoun for their annual holiday event! When they shared they would be serving a record number (approximately 1,000 families) due to the current pandemic, we felt compelled to help! Inspired by being a mother myself, our organization is dedicated to supporting those families with young children who require assistance in such a difficult time. Speech Blubs is such an incredible gift that will bring joy while also providing invaluable speech-building tools every child can benefit from.

Cassie Coviello
A Christmas Event of "Hope" to Help Families in Need
Project Mobile Hope Loudoun (VA)
Since Donna Fortier founded Project Mobile Hope Loudoun in 2011, the group has provided "support and emergency shelter to youths up to age 24 who are at-risk, precariously housed, or homeless, and empowers them to become self-sufficient." Their project "Listen for the Honk" delivers "vital supplies such as fresh food, diapers, books, toys, and hygiene products to struggling families" out of a big bus to 135,000 families this year alone.
Hiya Baby Bundles
Hiya Baby is a scrappy and caring non-profit group of superhero volunteers whose founder Cassie Coviello began "to pay forward the necessary support I received as a mother," and provides families with kids aged 0-2 years, with "baby bundles" containing diapers, clothing, and other essential items. They also partner with local organizations within the community "to ensure our bundles reach those families who need them most."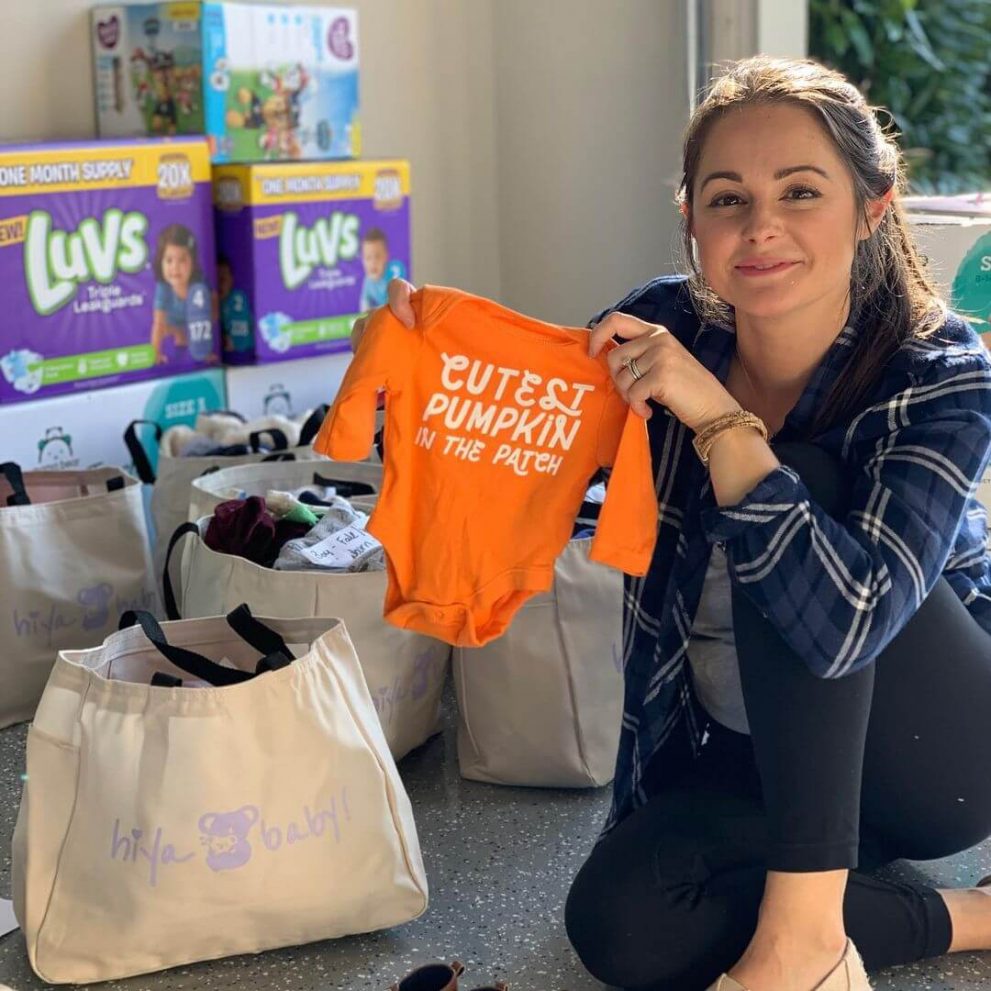 Speech Blubs' Christmas Donation
While the other groups nurture kids' bodies, Speech Blubs nurtures kids' minds. The app also gives parents a little peace of mind and a much-needed option for at-home educational screen time. Our founders originally developed this app for kids with speech delays, who aren't quite reaching their speech milestones, or who have autism, Down syndrome, or apraxia. Speech Blubs provides fun, engaging speech activities for 2 million+ kids whose speech services are on hold during this pandemic. Speech Blubs also has Spanish, French, and Portuguese versions, too.
With their lifetime membership, parents also get access to our new learn-to-read app, Reading Blubs. So, these apps can follow children's progress through age 6.
Follow this project on Instagram, and feel free to post your experience with these wonderful groups this holiday season.
How You Can Give a Christmas Donation
So, let's all follow the amazingly generous examples set by Mobile Hope Loudoun and Hiyababy and give freely to those less fortunate. Whether you:
Volunteer your time at a neighborhood soup kitchen,
Organize your group of friends to donate clothing, diapers, or food to the project, or donate to your favorite children's charity, or
Check on neighbors and family members who may live alone,
please help kids this holiday season. So many parents and grandparents are in the hospital or quarantined, and kids need us more than ever. When times are tough, the tough get going. So, let's get going and make this the best holiday ever!
Happy Holidays from Speech Blubs!
Have a question for our Speech Therapists?