Smart Screen Time for Super Speech Skills
Jan 15, 2022 With the rate at which technology is developing, children run a very real risk of getting lost in the digital world and becoming disconnected from the real one.
After only a couple of unguided screen time interactions, they find themselves living in a digital fantasy, unable to make meaningful connections with other people, and their speech and language skills suffer as a result.
Yes, Digital Addiction Does Exist
Research has found digital addiction to be a very real, global problem – to the point where scientists are now comparing it to severe addictions, such as drug use and gambling. Children and teenagers are most at risk.
If children are becoming addicted to their digital worlds of fantasy, then it is our responsibility as parents, therapists, and teachers to create a stimulating reality that entices them to engage in non-digital activities so that they want to play, learn and, most importantly, communicate, and make connections. Every parent wants their child to live a meaningful life, and the key to creating this meaning is to foster meaningful relationships and a sense of purpose.
How Speech Blubs Approaches Digital Addiction
Speech Blubs is a language therapy app with a vast library of more than 1,500 activities, face filters, voice-activated activities, and educational bonus videos. Start your free trial today and explore engaging activities such as learning numbers, colors, shapes, animals and much more!
Boost Your Child's Speech Development!
Improve language & communication skills with fun learning!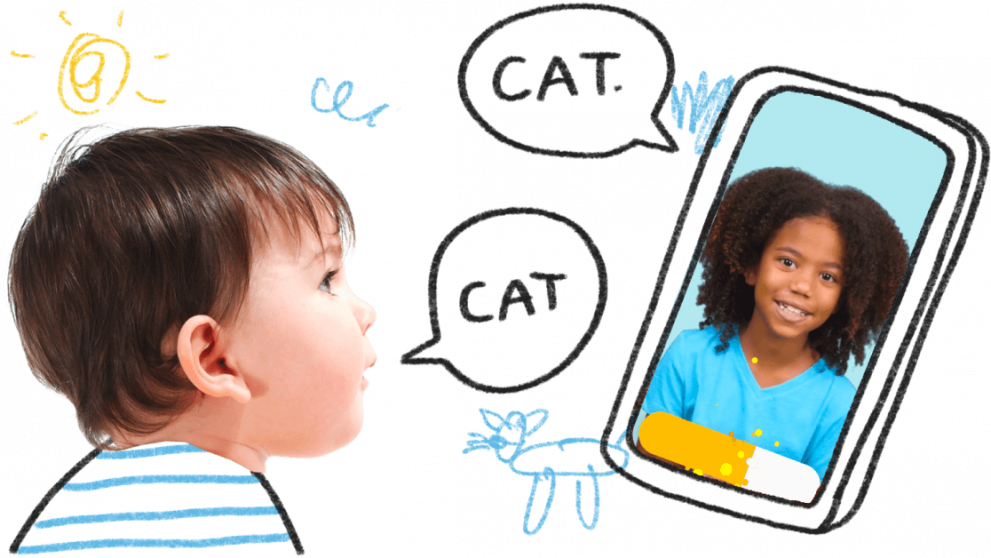 What makes Speech Blubs unique is that it was founded by four friends who all had speech impediments as children and attended speech therapy. All four of them pursued digital careers, but came together a few years ago with the mission of helping children speak.
We were struck by the idea of the brain's mirroring system and realized that if we recorded and showed kids demonstrating speech exercises, sounds, words, and phrases, then the neurons of the children watching from the other side of the screen would fire in a way that would then allow them to imitate what they were seeing.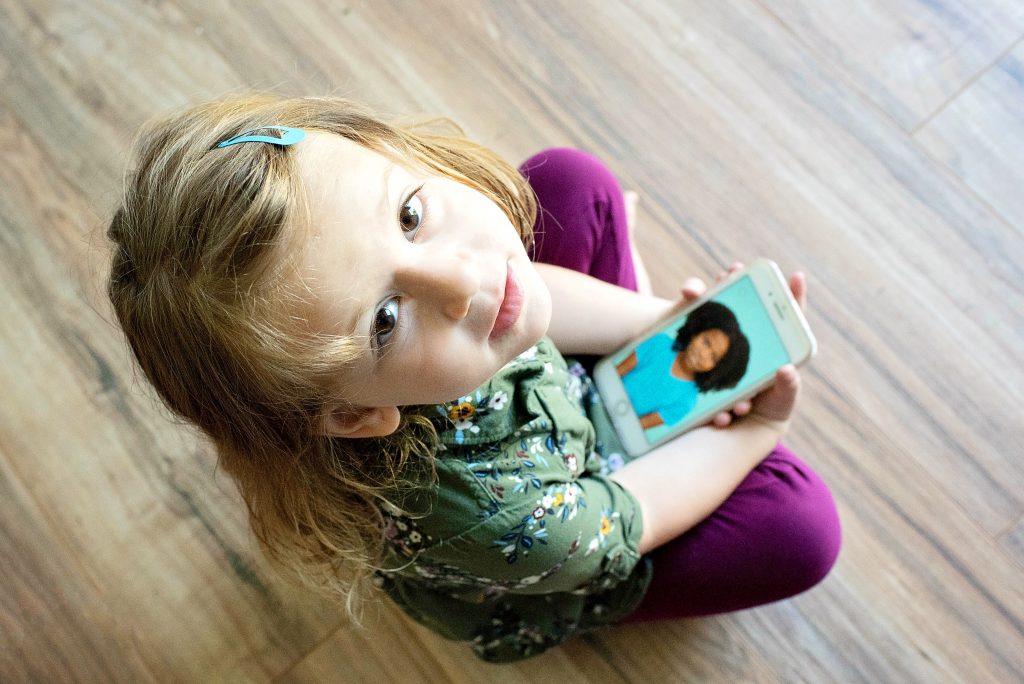 Soon, our company's life purpose changed from assisting typical kids with speech and language learning to working and engaging with kids with autism, down-syndrome, and more!
Our app does not allow for passive viewing – something which spurs addiction. Instead, children experience a true human connection with the children featured in our app. Through active viewing they learn to better their speech skills and further establish their ability to communicate – suddenly, they have a purpose!
It has been scientifically proven that certain kinds of screen time are beneficial to your child's development if there is a person on the other side of the screen. Video chatting, the concept on which our app is modeled, has many positive benefits due to the interactions that your child has with the people on the other side of the chat.
This creates a high level of engagement which helps children learn via modeling and imitation – the scientific phenomena that our app is based on. Video chatting also adds the element of social contingency, which refers to the natural back-and-forth between partners in a conversation. This makes this form of screen time more meaningful to children than passive forms of screen time, as they are also able to start learning that different people have different points of view.
If you'd like to learn more about the Speech Blubs approach to digital addiction, then you can watch the following TEDx Talk, where Mitja Mausar, Speech Blubs' co-founder and a father to 4 boys, explains how screen time can boost kids' cognitive abilities.
Should You Be Worried about Screen Time?
Some parents are anxious about screen time, and many teachers are banning digital devices from their classrooms. Whilst the motivation behind this is admirable, the harsh reality is that screens are here and they are here to stay. By pretending that screens don't exist, we exacerbate the problem and waste an incredibly valuable resource.
Children can be taught to embrace the digital world and the learning opportunities that it provides without becoming "addicted" to it by having boundaries put in place. By using the screen with your child and enforcing strict time limits, you are allowing them to learn and develop through the use of smart screen time and the beneficial content which can be expressly chosen to be taught through it.
Think about it, if you treat a digital screen the way you would a book then you only serve to benefit your child. Screens, just like books, will not benefit your child in any way unless you help them look inside and wonder about the knowledge they can find there.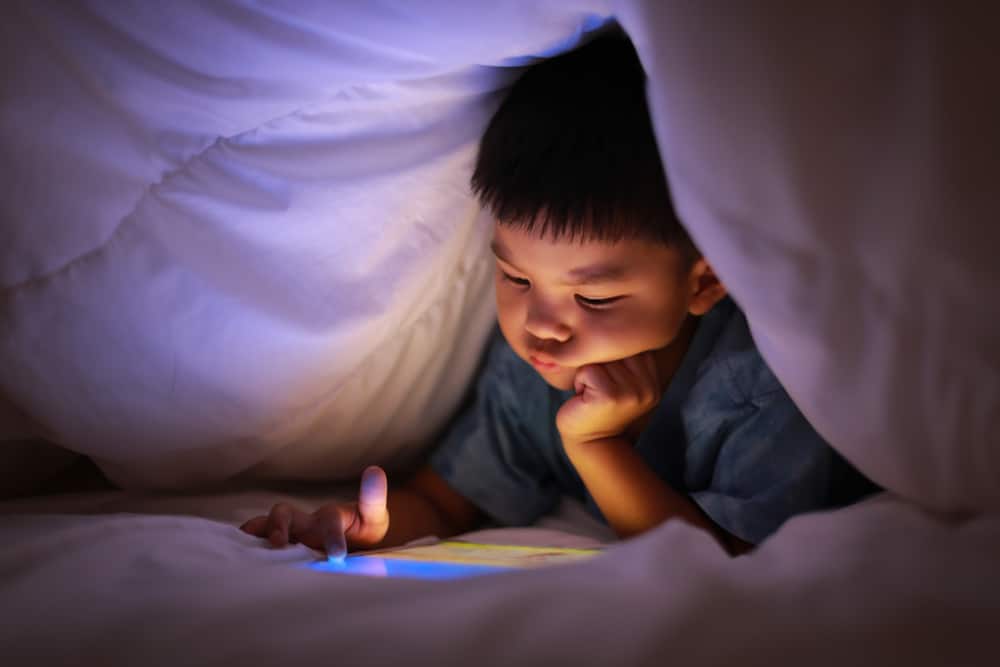 Even the American Academy of Pediatrics (AAP) has changed its viewpoint and guidelines with regard to screen time. They have done this by using scientific, evidence-based information, and these guidelines support our Speech Blubs philosophy. They are summarized as follows:
Make your own family media use plan that works with your parenting style and family values.
Media is just another environment and like any other environment, it can have positive and negative effects.
Parenting has not changed and the same parenting rules apply to your child's real and digital environments.
Role modeling is critical so limit your own digital use and model online and offline etiquette.
We learn from each other and the very best way for young children to learn is through two-way, face-to-face communication. This "talk time" is critical for language development, and only media that engenders live interactions holds developmental and educational value.
Content matters and the quality of the content is more important than the digital platform or time spent with the media.
Co-engagement counts and family participation with digital media facilitates social interaction and learning. Screen time shouldn't always be alone time, so be sure to co-view, co-play, and co-engage with your child.
Playtime is important so you need to also prioritize daily unplugged playtime. Unstructured playtime stimulates creativity, especially for very young children.
Set limits that are reasonable in the same way that you do for your child's other activities.
Don't use digital media and technology as an emotional pacifier to keep your child calm and quiet. Children need to be taught how to identify and cope with their strong emotions which is something they cannot effectively learn digitally.
Create tech-free zones that encourage family time, healthier eating habits, and healthier sleep.
Do your homework and make sure that you select verified, age-appropriate, and educational apps for your child to engage with.
Kids will be kids and they will make mistakes when using digital media. If handled with empathy, these can be teachable moments that can benefit your child's learning and development.
You can read more about these guidelines on the American Academy of Pediatrics's (AAP) website and in this article.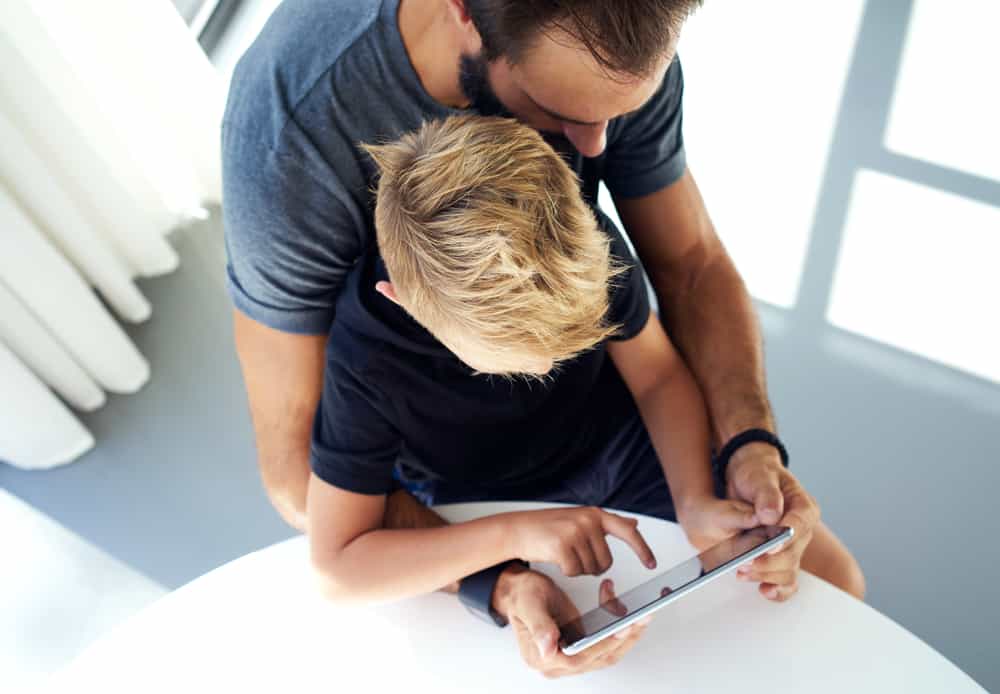 So, What Does This All Mean?
Perhaps the most significant key take away from these updated guidelines is the knowledge that unlimited use of digital media and screen time is detrimental to a child's physical and mental health and can have severe consequences. Studies have revealed that unstructured, passive screen time causes poorer brain connectivity in the areas that govern language and cognitive control. Even your child's brain chemistry can be altered since unmonitored, passive screen time can tap into the addiction pathways within your child's brain.
Additionally, children under the age of 5 need to spend more time playing actively to promote their developmental well-being. According to the World Health Organization (WHO), young children who are largely sedentary (such as when they are engaging in extended bouts of unsupervised, passive screen time) are at an increased risk of obesity, developmental disorders, and diseases later in life. Sedentary behavior promotes bad habits that negatively shape your child's growth. However, the WHO guidelines state that quality sedentary time spent learning and socializing are also important for your child, which then applies to quality, supervised screen time as well.
If you think you'd like to give smart screen time and Speech Blubs a try, you can download the Speech Blubs app. Our app even comes with a free screener that includes a report with actionable steps to guide you on what to do next if you suspect that your child is having difficulty with their speech or language.
For more information about the app write to hi@speechblubs.com. Know that you have an ally in Speech Blubs and that our biggest success is seeing your child achieve their greatest potential.
Have a question for our Speech Therapists?