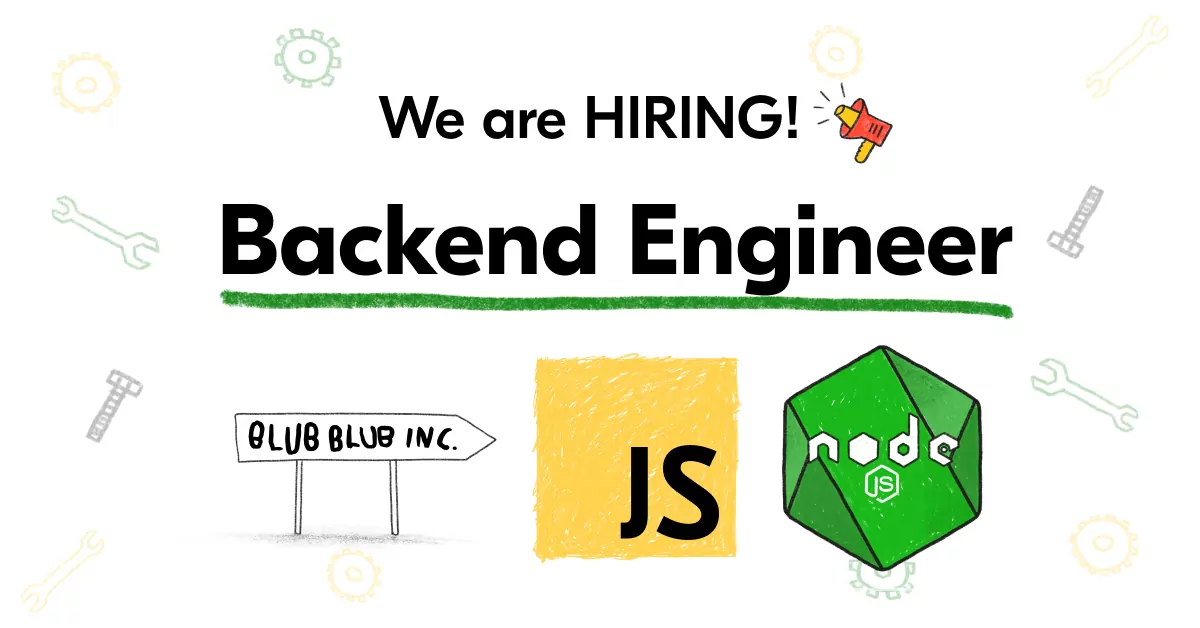 Back-End Engineer
Blub Blub?
Is the company behind Speech Blubs, the world leading speech & language development app for kids. We have already helped over 5 million kids – and this is just the beginning! We intend to become the leading player in the early childhood education sector, with the offering of products that will help our users from saying the first words to having all the skills necessary to have a head start in school.
Since we are rapidly growing, we are on a lookout for a full-time/ freelance Back-End Engineer to join our team and help us reach new highs. As we see this position as an integral part of the team, we are exclusively issuing stock options for this position!
Life at Blub Blub:
🏋🏼‍♀️🏊🏽‍♂️ 24/7/365 access to fitness, saunas and swimming pool in Intercontinental Ljubljana (which is 50m from the office).
⏰ Flexible working hours and different home office / office combinations.
🏢 Modern open office space in the center of Ljubljana with a sweet terrace overseeing the city life.
🥐 Office Breakfast every Friday morning.
☕️ Coffee, tea, fruits and snacks always available in the office.
🖥 All quality work equipment and software provided (MacBook Pro 14").
🤩 Young, agile and ambitious team with the vision of making an impact.
🏖 Two company retreats every year.
👨‍👨‍👧‍👧 Team building events (carting, paintball, Woop, etc.), and office events (Christmas party, pumpkin carving, picnics, terrace pizza making, etc.).
🍏 Additional Health Insurance covered by the company.
🍻 In addition to vacation everyone gets 3 hangover days per year for… well, curing unexpected mid-week hangovers!
📝 Full-time contract with 6-month probationary period.
💳 Structured pay raise plan based on personal bi-annual and annual goals.
📚 Personal mentorship, opportunities to visit conferences, take online technical courses and participate in internal development workshops.
📈 Competitive salary, annual bonus and stock option.
Stack we use:
We use NodeJS (NestJS framework), MongoDB, and a Microservice based architecture for our API's.
We use JavaScript ES6 and Typescript wherever possible.
We provide REST API, services and queues for our mobile apps.
For infrastructure we use Heroku, Docker, DigitalOcean and AWS.
Essential skills and qualifications:
Excellent programming skills in JavaScript.
Experience with various data architectures and paradigms.
At least 1-2 years of experience in software engineering.
Knowledge of Git, or similar versioning tools.
Fluency in English language (written and spoken).
Specific responsibilities for this role:
Develop features in an Agile team.
Constantly optimizing and improving the current codebase.
Cooperate closely with product owners and Android and iOS teams.
Learn and adopt new technologies as soon as they are released.
What brings extra points:
Experience developing services hosted on Heroku and/or AWS.
Experience developing scalable backend systems.
Experience with analytics services.
Experience with unit testing.
Contribution to open source projects.
Knowledge of agile development workflows.
Experience developing frontend applications with Vue.js/Nuxt/React/Angular
If you want to test our app, let us know and we are happy to send you a promo code!
Lastly, even if you think you don't tick all the boxes, don't worry – we'd still love to hear from you! Nobody checks every box, and we are looking for someone excited to join the team!