Back to
Speech Blubs App
I registered with Apple ID, and now I can't log in. What to do?
If you registered using Apple Login you may use the "Hide my email" option. To find out what your anonymous email looks like, please follow these steps so you will be able to log in to your devices.
Go to Settings on your iOS Device and tap on Apple ID which is located at the top of the settings.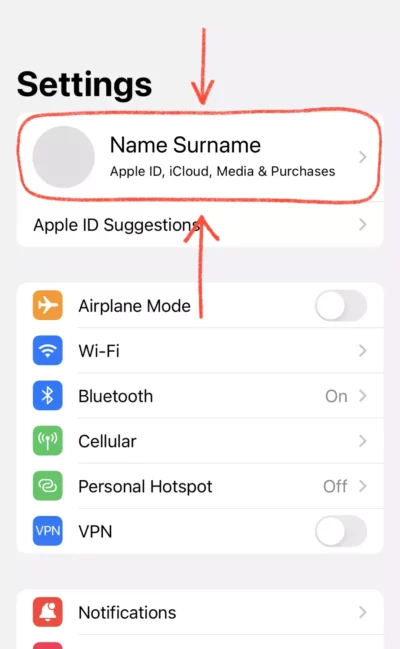 2. Then choose Passwords & Security: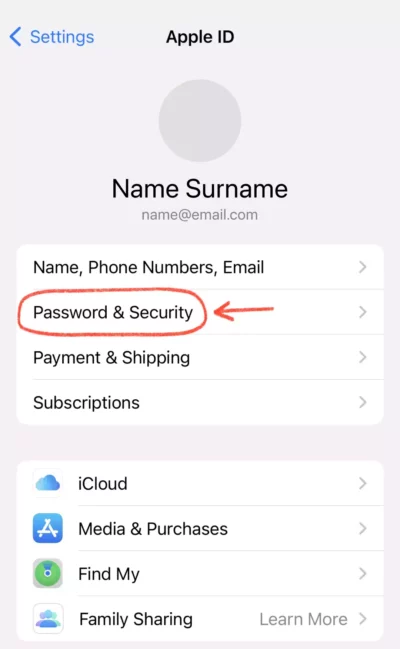 3. From there proceed by tapping on "Apps Using Apple ID":
4. After that you will see a list of apps with which you registered with the Apple Login option. Find the Speech Blubs app and tap on it.
5. You will be able to see which email was used to create an account with the Speech Blubs app under "This app received". Here, you need to press on "This app received" and tap copy.
6. Go to our website (click HERE), where you will set up a password (you paste the copied email here):
7. After tapping the reset password, you will receive an email to your personal email address (which you also used for Apple ID). Tap on the link inside and proceed with setting up a new password.
8. After setting up your new password you should be able to log in to the Speech Blubs app either on an iOS or Android device.
Was this article helpful?
If you have any further questions, feel free to write us at hi@blubblub.org
---
Related questions: