10 Christmas Speech Therapy Games for Easy Seasonal Practice
Dec 21, 2019 Sometimes things can get a little overwhelming at Christmas, as a busy home life and school creates a whirlwind of activity at the end of the term. These no-prep Christmas games will make your class prep a breeze, will take the stress out of Christmas, and inject some cheer into your classroom.
For parents, too, this run-up to the Christmas holidays is a crazy busy time. There are getting kids ready to finish terms, calendar year-end testing, graded, and not to mention all the shopping and holiday get-togethers. As you know, it's quite common for parents and teachers to count down the days until the holiday break. In this blog, I present some of the best Christmas-themed speech games to make December a little easier for everybody.
Christmas Cookie Molds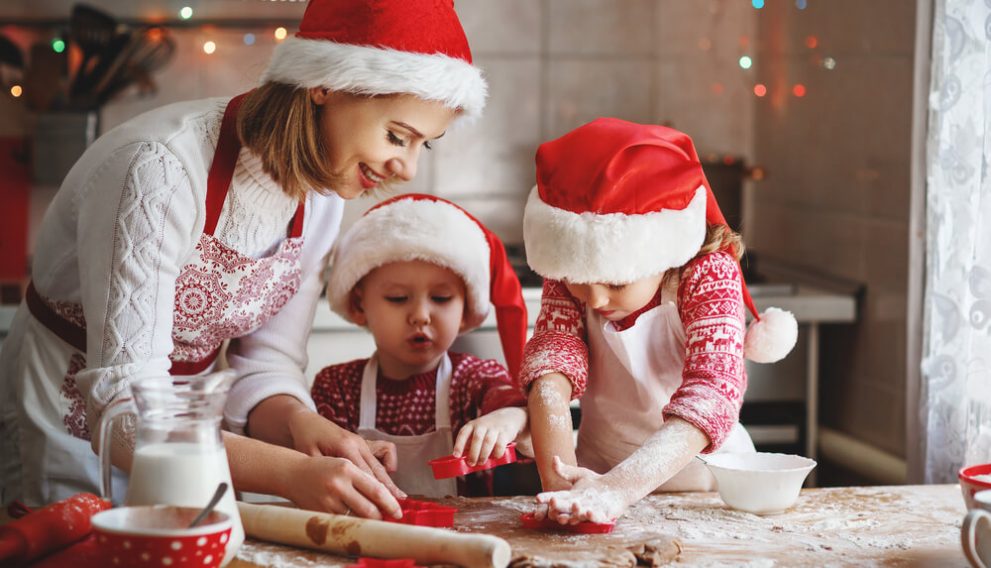 Use play doh, putty, or other malleable materials in your games. Also, keep some Christmas cookie cutters in your cabinet to sprinkle some festive feeling into an activity. These molds come in so many seasonal shapes, from Christmas trees to stars to angels. You'll be making holiday shapes in no time.
Plush Elves
These friendly fellows are great for young learners. "A couple of plush elves bring Christmas cheer and make for an engaging session for those working on early years language skills," says Florence C. Valenzuela, teacher at Origin Writings and PhD Kingdom. "For anyone working on basic language skills such as commands and requests, these elves can bring festivity and joy into an everyday session."
One fun game is where kids "interview" the elves, asking the elves about Santa, the North Pole, and toy making. Teachers can model good speech practice by answering for the elves at first. Then let the kids take over as both interviewer and interviewee.
Christmas Stocking Gift Bags
It always adds to the fun if your usual items come out of Santa's sack, so toys, cards, and pictures can be hidden away in these seasonal bags. As well as your usual gaming items, you can throw in some traditional Christmas toys. One language activity is to use bells, which are great for audio cues and can be used to encourage sentence building, or as an arctic enforcer.
Learn Winter Words with Speech Blubs
"Outdoor Wonders" takes you exploring the winter words with your little one. Learn about reindeers, snowflakes, and Santa with the Speech Blubs app.
Gift Tags
You can turn gift tags into festive flashcards in minutes and these turn into a low-prep game when the mood needs lifting. Laminate Christmas gift cards and use a dry-wipe marker to label them differently. These Christmas games are great for big groups of kids where everyone's working on a different level.
An Advent Calendar
Advent calendars are absolutely packed with pockets and hidden compartments, and kids love the experience of opening them up to find what's inside. Language and articulation games can be played with ease by putting a picture or card in every pocket and using these to guide the session.
Santa Cup Stack Em Ups
The ubiquitous red plastic Solo cup comes ready-made in a festive color, and kids love to use these cups as building blocks and then knocking them down with a styrofoam ball or some white wadded paper (snowball fight!). For the game, you can hand out cups when the kids answer a question towards a language goal, and they'll be competing in no time to build these festive structures.
Christmas Bingo
This one takes a bit of prep (or you can get free printable cards online), but it's easy to prepare and the kids have so much fun playing it. By creating rhyming riddles and slowly revealing the clues, kids will practice language and articulation as well as problem-solving, and they'll love the Christmas theme.
Christmas Crafts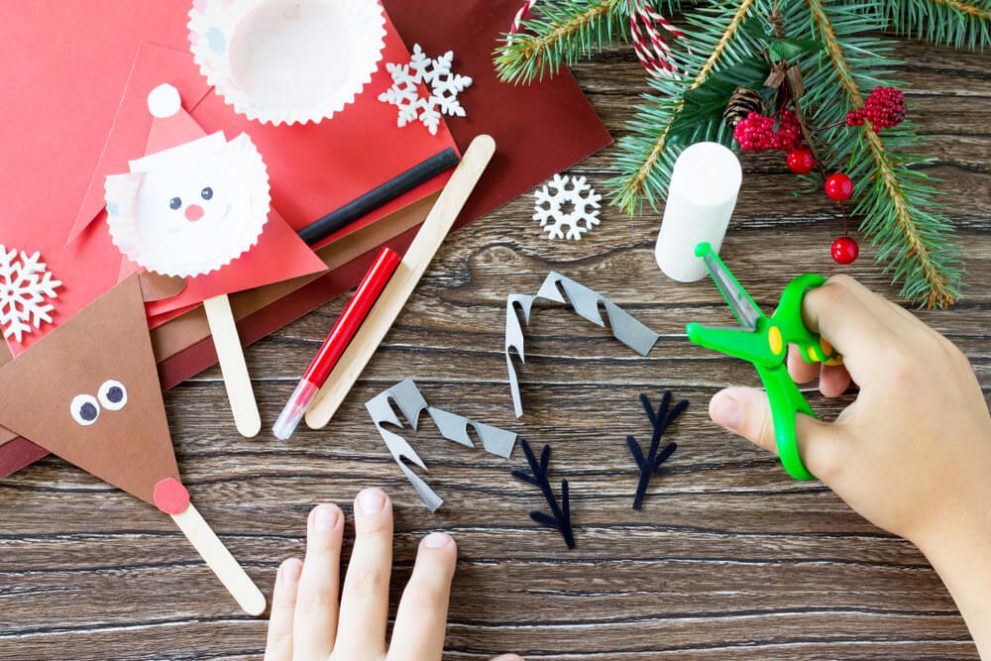 "Parents will be delighted when the kids bring home some crafts, so this is a game that's fun for kids and adults alike," says Norman S. King, education writer at Brit Student and Next coursework. "With just a pipe cleaner and red and white beads you can create Christmassy candy canes with the kids. Hand out a bead as a reward for the right answer!" Christmas crafts also provide ready-made winter themed decorations for your holiday party.
Same and Different Reindeer Shapes
This game just needs a little output from your printer and you'll have a fun learning experience on your hands with minimal prep! If you have a little more time, then you can print in color and laminate the cards, but either way you'll be playing in minutes. Using different cards, you can teach the concepts of 'same' and 'different' to your class!
Christmas Story Books
Here's a top tip: YouTube has a fantastic array of videos showing you a read-through of storybooks, and many of them are Christmas themed. To inspire your class with a festive story, simply load up a video and let them follow along. If you want to make it a bit more interactive, you can turn down the volume and read along yourself. Having it there on YouTube is great as you can pause at any troubling words and take the time to teach them well.
Ho Ho Ho, Merry Christmas!
Though not listed, a big part of Christmas traditions include learning and singing Christmas songs! Singing and all of these fun activities are a great starting point for choosing Christmas games for speech therapy at home. Also, if you are worried about your child's speech level, contact a speech-language pathologist to have your child tested. Early intervention is key.
Christmas can be a stressful time, but with these no prep speech therapy games, you'll be laughing all the way home. Merry Christmas!
Speech Blubs App Helps Your Child Catch up!
Make sure to download the Speech Blubs app: available in App Store, Google Play Store, and on our website! Work on imitation and articulation skills, build vocabulary to express needs, and converse more! Set your personalised goals now and start learning.
Speech Blubs is a learning app for everyone: If you want to work on language development or your child has a speech delay, autism, Down syndrome, hearing loss, tongue tie, cleft palate, or Apraxia – kids find this app very helpful. More than 4+ million parents tried the app – see what they have to say about it.
You get free access to Parents Academy and educational videos about speech development in the app. You can even talk to our speech therapist if you have concerns! If you are still unsure, watch our free webinar with speech therapist Tori or join our Facebook Group for parents.
Have a question for our Speech Therapists?