6 Effective Ways to Teach Kids to Write
Feb 13, 2022 Writing letters is difficult, at first. Having the confidence to push and pull the pencil tip in the right direction, in a straight line, and even to do the curvy bits takes some confidence and practice.
Learning to write is a tough skill and one which many young children find challenging. Developing key fine motor skills or experimenting with different writing implements are ways to embed writing into children's play, and can be one of the most successful approaches to teach them how to write. Here are 6 ways to help teach your kid to write, while instilling a love of writing and enjoyment at the same time.
Teaching the Alphabet
As part of teaching kids to read and write, one of the most effective ways to teach kids letters is to offer them plenty of opportunities to see a wide variety of print materials. In particular, spending time reading together and sharing books is extremely important. It can also be useful to point out the words as you read them, as it will help to reinforce the direction of reading and subsequently, writing on the page.
Point out letters in daily life too, such as on street signs. Similarly, make sure that you also allow your child to see you reading different types of texts, including magazines and newspapers. Equally useful is to sing the alphabet song regularly.
Playing with letter toys is another great way to familiarize children with letters. You can play with letter puzzles, letter magnets, and use letter flashcards. A fun activity can be to go on a "letter hunt" with your child. You can then arrange the letters in alphabetical order.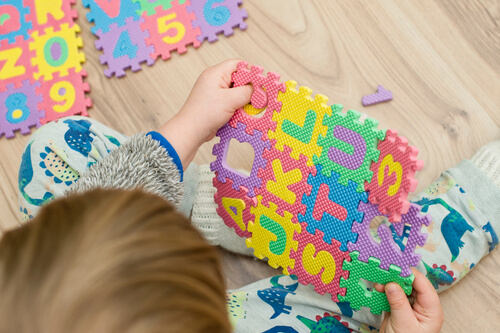 Building Fine Motor Skills
Children learn some fine motor control before being able to write, in fact it is essential for effective writing. As such, it's important to offer your child the opportunity to play with different manipulatives, including beads, pegs, play-doh, and clay. This will help increase your child's strength, coordination, and dexterity, which they will need to improve their writing skills.
Here you'll find more pre-writing activities to work on fine motor skills:
Recommended article
Experiment with Different Writing Tools
Using a pencil can be difficult for many children. Instead, allow kids to experiment with different writing tools, such as crayons, paintbrushes, chalks, markers, glitter glue and golf pencils.
"As well as paper, allow your child to experiment writing on other materials. For instance, writing the letters in sand, shaving foam, flour or soil. Physically making the letters out of play-doh is another fantastic activity. You can also let them write the letters on large pieces of paper that are stuck to the walls or placed on the floor, or even practice writing letters on your back using their index finger," says Katherine Mendoza, a teacher at Literature Review Writing Service and OXEssays.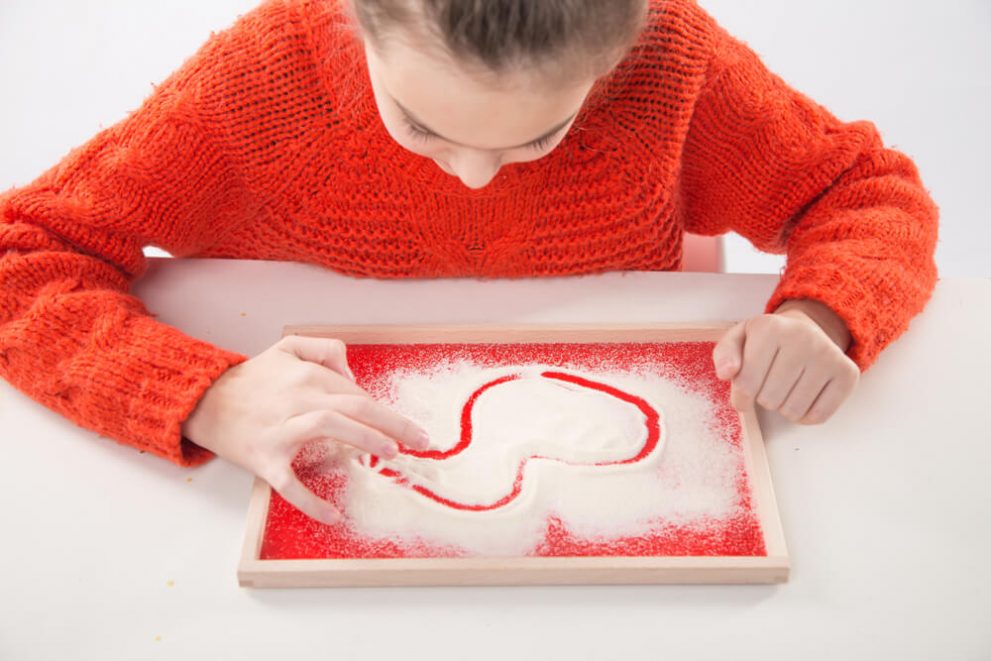 Teach Lower Case Letters
When teaching kids how to write, it can be useful to begin by teaching them how to write their name. This will give their writing meaning and it will be particularly special to them. However, resist the temptation to let them write their name all in caps as this is a habit that is difficult to break once they are older. Instead, encourage your child to learn to write lower case letters first, before moving on to capital letters.
Developing Correct Letter Size
As children learn and get older, letter sizing can become a challenge. If your child has difficulty holding a pencil with a pincer grip, try using a pencil grip.
"Using different colored highlighters to mark the top, middle, and bottom areas on a piece of lined paper can be very helpful for children who struggle with correct letter sizing, as it helps to indicate how tall or how far below the line letters with tails should go," says John Turner, an educator at Paper Writing Service and Boomessays.
Ensuring that your child has sufficient space between words can be another hurdle. Try giving your child a popsicle stick which they can use between words to help them leave the right amount of space. They can even decorate their Popsicle to make it more exciting.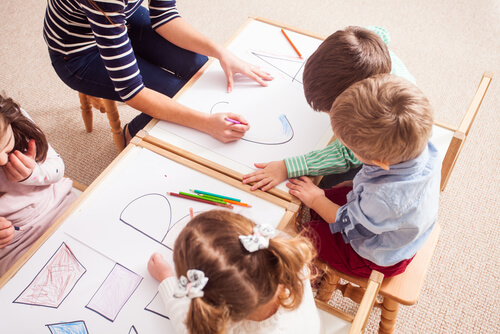 Create Meaningful Writing Opportunities
It's important to create a range of opportunities for children to write. Encourage them to write as part of their imaginative play, such as writing vet or doctor's notes. You can also ask your child to help you write a shopping list or even write notes or send postcards or letters to relatives.
Another effective strategy, particularly with older children, is to offer them a blank journal for them to write in. Another choice is to encourage them to write and create their own book, magazine, or comic.
You are Your Child's Best Writing Teacher
When it comes to teaching kids to write, the most important thing to remember is to offer them as many opportunities to write as possible. Providing children with meaningful and purposeful contexts for writing will help them to feel more enthusiastic and excited about writing. Look out for opportunities to develop your child's fine motor skills, point out letters in daily life, and engage in creative writing exercises with them.
Have a question for our Speech Therapists?