Fun Cooking with Kids to Improve Their Talking Skills
Apr 21, 2021 Did you know that it can be fun cooking with kids? Cooking and baking with your toddler can be a great bonding activity and a way to build memories.
But did you know cooking is also beneficial when it comes to your little one's social, cognitive, physical development, and language skills? This article focuses on ways to target language while doing everyday activities like cooking with your child.
Talk about Ingredients
Talk about the ingredients and tools you will be using when cooking with your toddler. Doing so should further build their vocabulary. (Sugar, milk, flour, oil, etc.) Moreover, have them repeat the words after you. You can also motivate them to use more adjectives. Instead of saying "we need a bowl," encourage them to say "we need a large bowl."
Following Directions
Bring me a spatula please!
Pass me the salt!
Whether you give your child one- or two-step instructions, it is important to be clear and give directions that are appropriate for their age.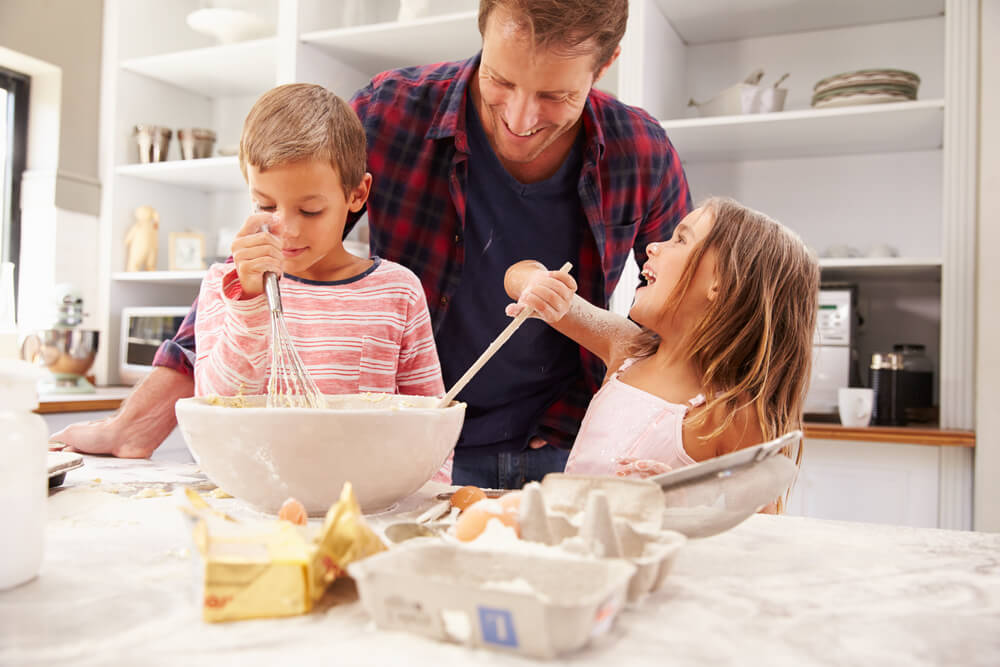 Sequencing
Because recipes follow a certain amount of steps, you can use this opportunity to work on sequencing. "First, we're going to add the milk in the bowl . . . next, the eggs . . . ." If your child is older, encourage them to read the steps themselves.
Making Requests
If your little one needs help opening up a box, wait for them to make a request. If they just point, motivate them to use their words.
Do you need help with the box?
Can you say help please?
Other Ways to Target Language/Social skills
Ask Wh-Questions
In addition to enhancing their vocabulary skills, asking your child questions can also improve their conversational skills.
What are we making today?
What do we need to make brownies with?
Where is the milk?
What other ingredients are we missing?
Why are we adding sugar?
Who will eat the lunch?
When can we eat the dinner?
Practice Colors and Shapes
If you are baking, cut the pastries into different shapes, while also decorating them in different colors.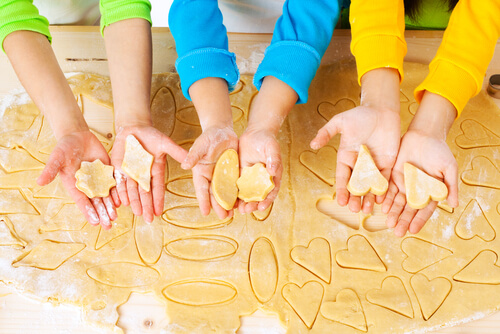 Talk about Food Groups
If your child is older, seize the moment to teach them about food groups. Let's say you're making some apple pecan date desserts, whenever you go over the ingredients, talk about how dates and apples are fruits, but pecans are nuts.
Make Actions Your Target Words
Pour
Stir
Bake
Mix
Measure boil
Cut
Cook
Teach Your Child Opposites
Take the time to teach your kid opposites:
Clean bowl vs. dirty bowl
Cold vs. hot
Salty vs. sweet
High on a shelf vs. down in the drawer
Practice Taking Turns
Take turns whenever you mix, stir, or pour your ingredients. Turn-taking is a crucial skill for kids to develop because it allows them to participate more effectively in social activities.
Ta-daaa!
As you finish making your dish, reinforce your child's conversational skills by going over the food you made together. Talk about the food texture, taste, or how it smells (Is it crunchy? Is it sweet or salty? etc.)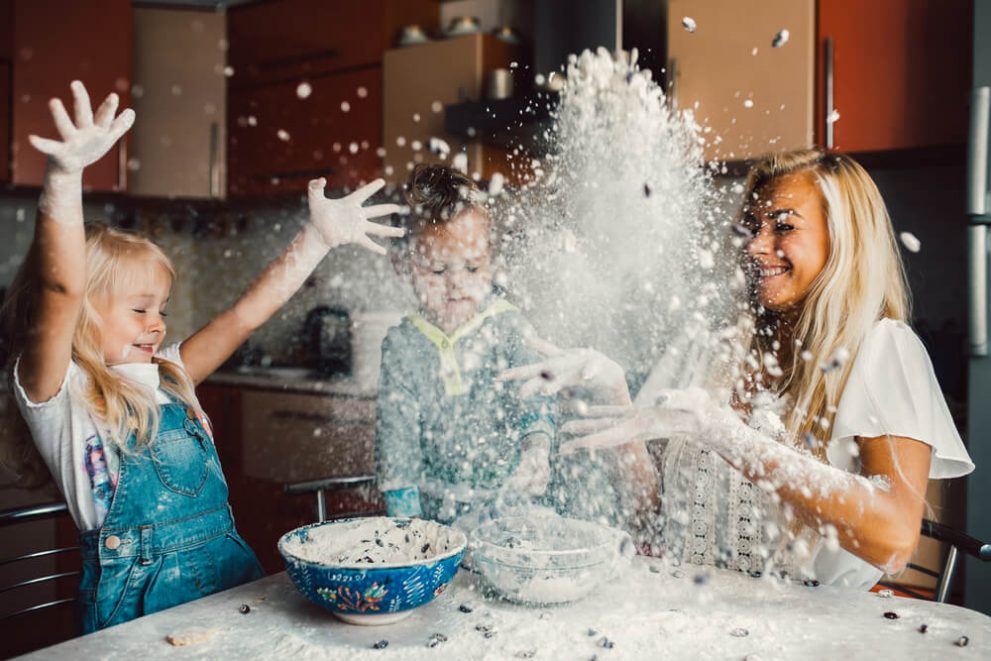 Positive Reinforcement
Even if they don't fully say a word, an attempt should be praised. As some may already know, doing so will not only build your little one's confidence, but it will encourage them to further talk or continue making attempts. Talking skills are developed over time. Be patient.
Here are a few easy and fun recipes you can try with your little one:
Trying these daily activities should result in your child being a good listener, which means they learn to actively listen and develop good communication skills. To choose target words, start with easy recipes using kid-friendly ingredients like peanut butter or ice cream to engage and improve your child's ability to communicate!
Check out the resources for this article!
Speech Blubs App Helps Your Child Catch up!
Make sure to download the Speech Blubs app: available in App Store, Google Play Store, and on our website! Work on imitation and articulation skills, build vocabulary to express needs, and converse more! Set your personalised goals now and start learning.
Speech Blubs is a learning app for everyone: If you want to work on language development or your child has a speech delay, autism, Down syndrome, hearing loss, tongue tie, cleft palate, or Apraxia – kids find this app very helpful. More than 4+ million parents tried the app – see what they have to say about it.
You get free access to Parents Academy and educational videos about speech development in the app. You can even talk to our speech therapist if you have concerns! If you are still unsure, watch our free webinar with speech therapist Tori or join our Facebook Group for parents.
Have a question for our Speech Therapists?