Einstein Syndrome: How to Recognize It, and What to Do
Feb 11, 2022 Often, parents become anxious when it comes to their child not meeting the appropriate developmental milestones for language. However, a language delay does not always indicate a pervasive developmental disorder. In this blog, we will uncover how Einstein syndrome presents itself in a child's life.
What is Einstein Syndrome?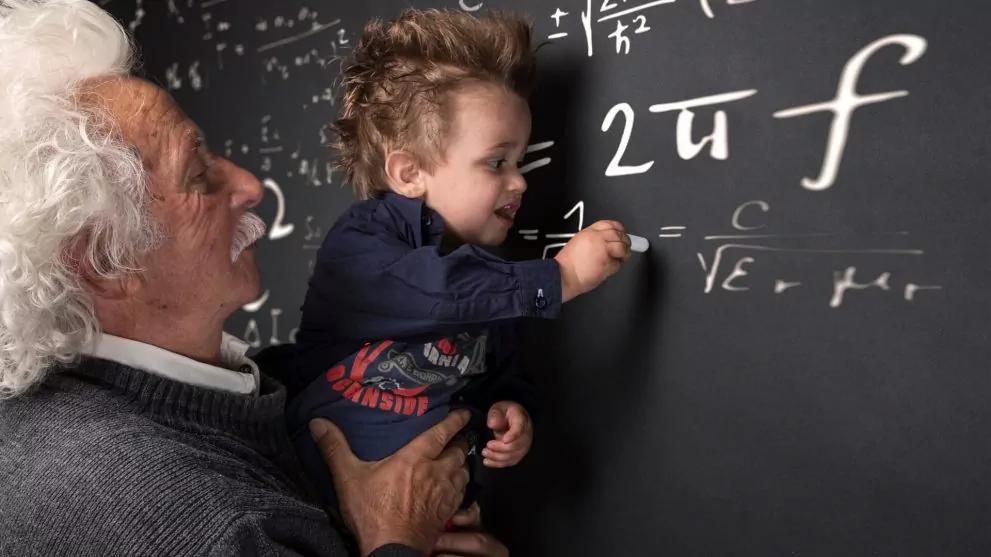 Einstein syndrome is the state in which a child exhibits a speech delay, but also demonstrates outstanding analytical skills and memory retention. This term was used in 1993 by Thomas Sowell, who observed many children with this condition misdiagnosed as having autism or hyperlexia.
Who knows? You could be raising the next Albert Einstein or a future mathematician.
Individuals with Einstein syndrome eventually outgrow their speech delay and continue to display high forms of intelligence, often leading them to take on analytical and musical careers. Albert Einstein, Julia Robinson, Clara Schumann, and Edward Teller are a few talented individuals who may have had Einstein syndrome.
The Signs and Symptoms
According to Thomas Sowell, when it comes to Einstein Syndrome, some of the signs may include:
Delayed speech,
Delayed toilet training,
Strong-willed behavior,
Incredible memory,
Outstanding ability to read or use numbers or a computer,
Analytically or musically inclined,
Selective interest, or
An extended concentration span when it comes to activities that interest them.
Does My Child Have Einstein Syndrome?
If you're wondering whether your child has Einstein syndrome, one of the very first steps is to have him/her evaluated for their speech delay.
You can start by taking the Speech Blubs Screener! It will give you a general report on your child's speech milestones! If you're still worried, reach out to your pediatrician or find a speech therapist!
Will My Child Receive a Formal Diagnosis?
Well, this is where it gets tricky. You see, Einstein syndrome does not have a medical definition nor is it embedded in the Diagnostic and Statistical Manual of Mental Disorders (DSM-5). Additionally, it is inconclusive on whether environmental or genetic factors play a role in this unknown condition. And because this term is fairly new and lacks enough long-term research, it is highly unlikely that a child will receive a formal diagnosis.
Understandably, it may be frustrating to know that a child will not likely receive a formal diagnosis. Still, it is important for them to improve their communication skills through speech therapy. As you may already know, speech-language pathologists play an incredible role when it comes to an individual's communication skills. And this is because speech therapists are able to customize and work on various therapeutic treatments to improve a child's communication needs.
What is the Next Step?
A child demonstrating a language delay is often worrisome for the parent or caregiver. However, being a late-talker does not always signify some form of developmental disorder. As we learned, children with Einstein syndrome often display a language delay but demonstrate high analytical skills.
If you feel that your child may have Einstein syndrome, one of the first steps toward helping is to get them evaluated. In addition to speech therapy, using the Speech Blubs app or sight word flashcards can also aid when it comes to your child's language delay.
Last but not least, pay attention to the activities they choose to partake. For instance, if they show a high interest in a particular subject, you could help them thrive further by hiring a tutor or enroll them in extracurricular activities that revolve around that subject. Who knows? You could be raising the next Albert Einstein or a future mathematician.
Have a question for our Speech Therapists?