Top 3 Ideas for Creative Projects at Home
May 27, 2020 The COVID-19 lockdown is the perfect time to engage your children in creative learning to support their overall development. Creative learning is key for language and speech development.
Kids crafts are trusted by speech pathologists for speech therapy. They are a creative and colorful way to address receptive and expressive language issues, and crucial for speech and language development.
What are Receptive and Expressive Language?
Receptive language is about understanding language that is heard or read.
Children with receptive language issues have a hard time:
Following instructions;
Understanding the meaning of gestures; and
Identifying objects and pictures.
Expressive language is when we use verbal and non-verbal ways to show what we want and need. Children with expressive language issues have a hard time:
Naming objects;
Using facial expressions;
Asking questions; and
Using gestures.
Arts and crafts for speech therapy should be approached with three goals:
Practice receptive language skills;
Encourage expressive language skills; and
Get the therapeutic emotional benefits
Speech therapists have developed many fun and exciting arts and craft projects that incorporate speech and language that address disordered speech and language.
Here are the top three ideas for creative projects:
Say It and Smash It
What you'll need for this creative project:
Instructions:
Grab your smash mat and give your child some dough to roll into balls and place onto each circle
Each circle will have a question to answer or a word to repeat
Once they say the word or give the answer, tell them to smash the dough with their fist or use their palm to squish it flat
When they smash the dough, encourage them to say expressive words such as "squish," "smash." "squash."
What Can My Favorite Toy Do?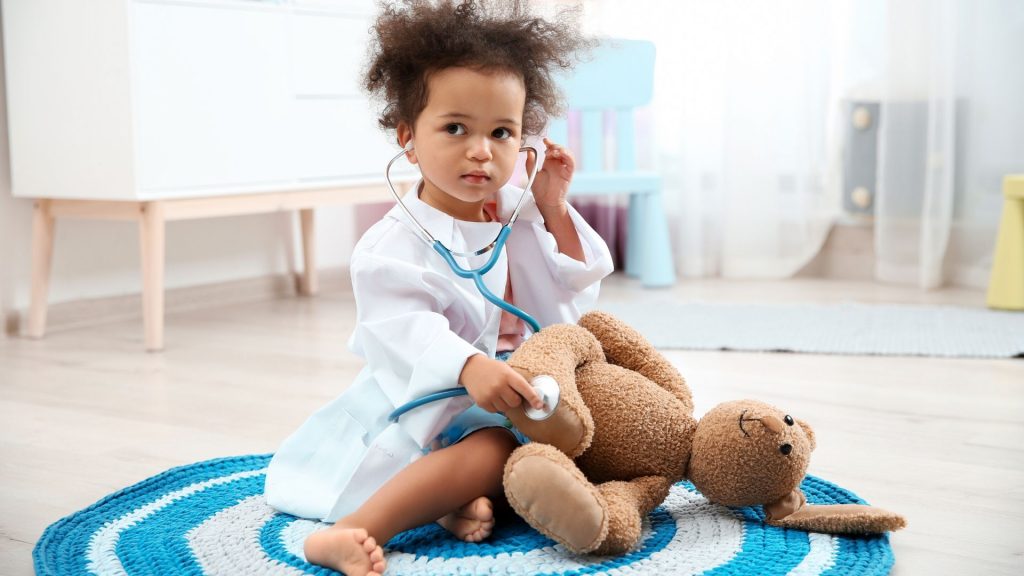 What you'll need for this creative project:
The child's favorite toy: could be a car, a Barbie, a stuffed animal
Floor space
Instructions:
Give your child their favorite toy and give them instructions. In this example, we'll use a toy car.
Ask them to describe the toy: What color is it? What kind of toy is it? What does it do?
Then, ask them to follow these instructions:
Make the car drive in a straight line.
Then, make the car go backward.
Then, make the car drive in a circle.
Make the car drive on the sofa.
Fly the car into the air with your hand.
Should this be too simple, give two or more instructions
Make the car do a zigzag and then go backward
Drive the car off the sofa and straight on the floor
Drive the car in a circle and then a zigzag
Hunting for Candy
What you'll need for this creative project:
Different-colored candies
A room
Instructions:
Hide the candy in different areas of one room: on the table, a bookshelf, the chair, behind a book, in a drawer.
Have your child look for them, and when finding a candy, ask the following:
What am I looking at? What is the color and the shape?
Does it smell like anything? If so, what does it smell like? Does it smell good? Does it smell bad?
How does it feel? Can you squish it? Can you stretch it? Is it hard or soft?
What does it taste like? Do I like it?
These questions encourage a response and a conversation.
These creative projects for toddlers are guaranteed to engage your child in active speech and language learning! Don't forget about the Speech Blubs app, because children learn differently, and need lots of practice to overcome early speech and language problems.
Reach out when you have questions on how to use Speech Blubs to improve speech at home!
Have a question for our Speech Therapists?