What's the difference between speech-language services provided through early intervention for ages birth to 3 years and school speech programs for age 3 years and up? Read this article to find out!
Children grow and develop at their own rate. Some develop motor skills faster and others seem to develop speech faster. I can tell you from watching my own children, my daughter (3 years old) developed her speech and language skills sooner than my son is (8 months old). My son, however, started to roll, sit up and crawl sooner than his sister.
Although some children walk and talk early, others may be delayed in learning certain skills. If you have any concerns about your child's development, the earlier you seek help, the better.
Take a free screener!
Get personalized feedback on your child's speech progress.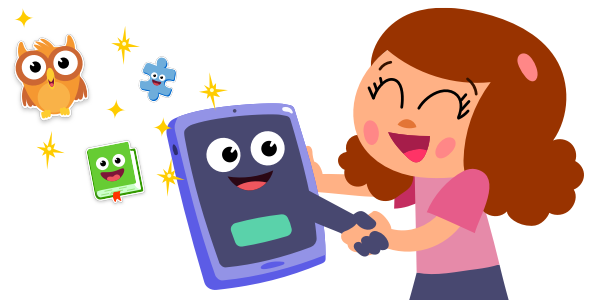 Early intervention (EI) is for children ages birth to 3 years and their families. Early intervention is available in every state under federal law. The cost of the program is typically free or low in cost. In some states, early intervention programs may continue until a child is age 5, but that is the exception, not the rule.
Whether your child is getting therapy in the school setting or through early intervention, there are several key individuals that will play an integral role in your child's development.
They will work on many skills such as:
cognitive skills (thinking, learning, problem-solving);
communication skills (gesturing, talking, listening, understanding);
physical and sensory skills (crawling, walking, climbing, seeing, hearing);
social–emotional skills (playing, understanding feelings, making friends); and
adaptive or self-help skills (eating, bathing, dressing).
What Happens When My Child Enters Early Intervention?
After your child is referred to your local early intervention program, a service coordinator will meet with you and your child to gather information and explain next steps. Depending on your child's needs, they will evaluate your child's skills to see if your child and family are eligible for services. Before services can begin, you have to sign consent.
If your child is eligible for services, a more in-depth assessment (i.e., tests, observations, interviews) will be completed. This assessment determines how early intervention can help your child and family.
Next, the early intervention team writes an Individualized Family Service Plan. This plan includes goals, services, and support for your child and family. You are part of the team, and you help decide what is included in the plan. If you don't agree with something, you need to make sure you are vocal about what you are thinking or feeling.
What if My Child Doesn't Qualify for Early Intervention?
If your child does not qualify for services, but you feel they still need help, let the team know right away. You can request another evaluation at that time or in the future. You can also seek services outside of the early intervention program. These services are usually billed to you or your insurance. I have a friend whose son I knew should be getting speech therapy, but he didn't qualify initially through EI. After waiting a few months, his mom knew something wasn't right and got him re-evaluated; he qualified.
If your child is already 3, you can still get help through your local school district. Each school district has a program called Child Find that can help.
A lot happens in the first few years of life. For children who are not where they need to be with development, getting help early can make a big difference.
Differences in Early Intervention Versus School Therapy
The goals, no matter if your child is in early intervention or school therapy, will focus on the above mentioned weaknesses. Every child is different so I cannot give you specific goals that will be targeted in either setting. The main differences are:
The therapist for early intervention will come to your home to provide services.
There may be a small fee for early intervention.
After age three your child will no longer receive the services (in school – they have to meet goals in order to be discharged).
The frequency that your child receives early intervention services may be more than in a school setting.
If you'd like more information regarding goals and objectives for your specific child or what the therapist would be working on, please contact us and we will make sure to get back to you!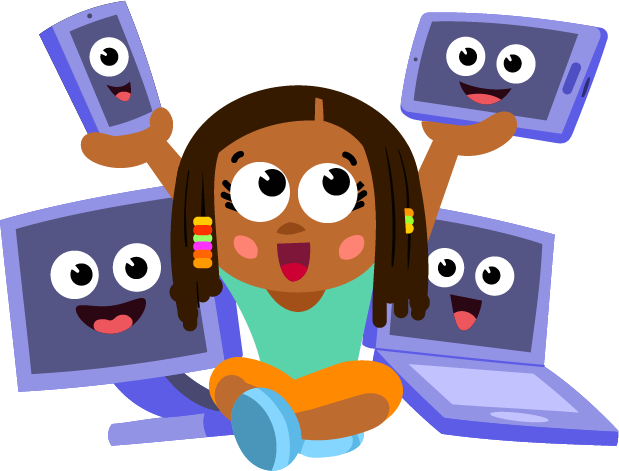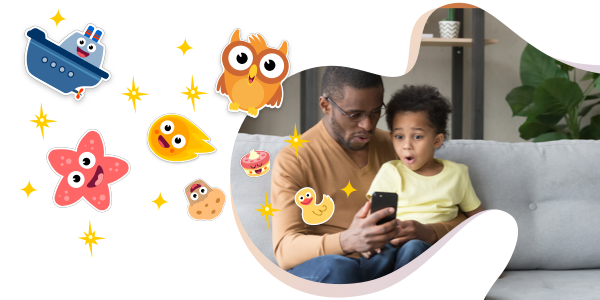 Speech Learning At Home
Hours of guided smart screen time to find a balance between remote work and taking care of your children!