Parents frequently ask us: "How much time do parents work on their child's speech and language goals at home? What are parents' roles and responsibility in speech therapy?"
In short: Parents should work on speech therapy skills daily with their children.
It doesn't mean you have to sit down as soon as you get home and start drilling them with flashcards and work.
Though this may seem overwhelming after a long day, the more frequently your child is exposed to certain skills, means the more the skill learning carryover, which is the goal of speech therapy at home!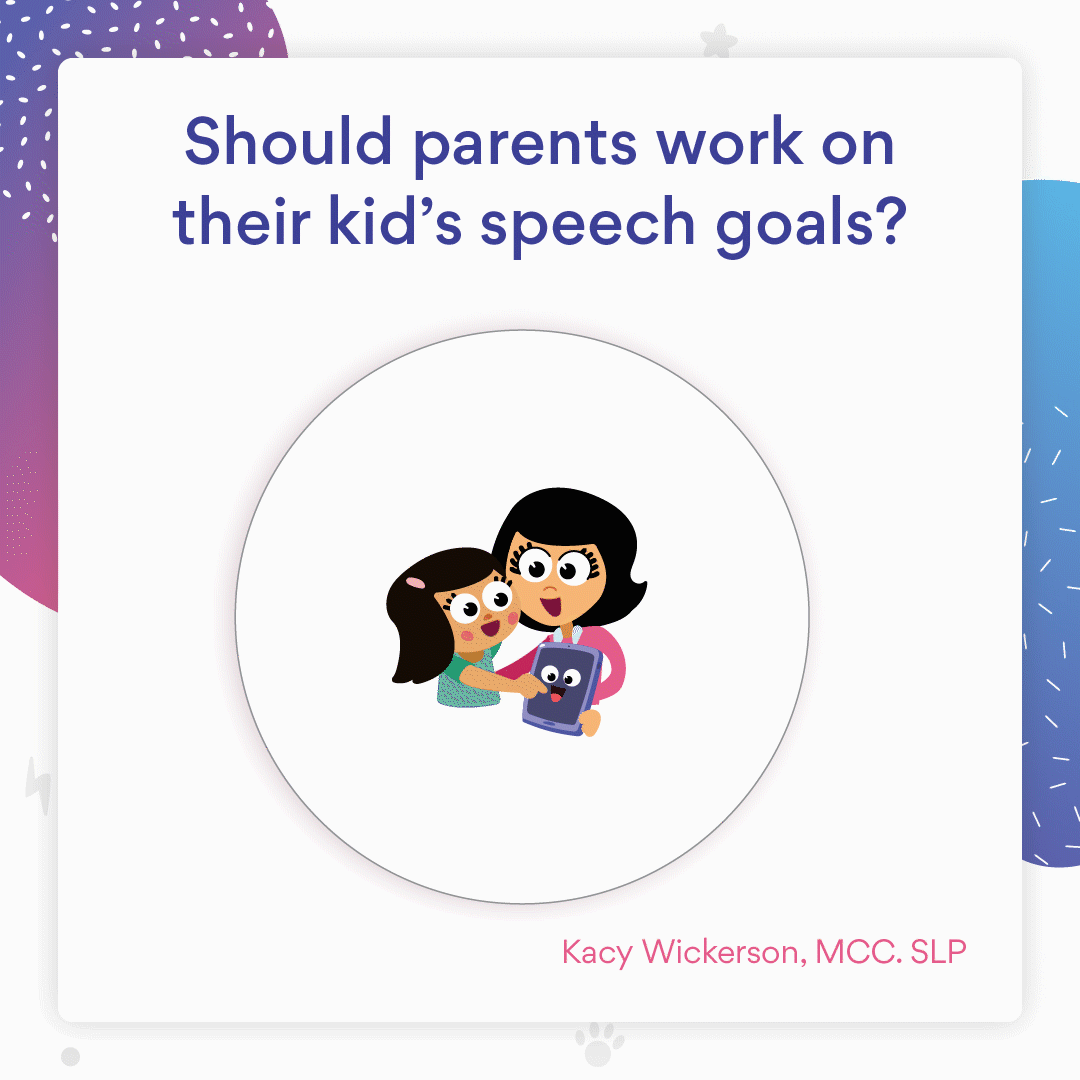 Your child's speech-language pathologist should be giving you "homework," and if not, please ask for ideas and strategies from them.
The more you practice, the more it carries over! Try the Speech Blubs app for fun and engaging therapy sessions you can do in the comfort of your own home. ❤️🏡
Speech Learning Simplified!
Start 14-day FREE #StayAtHome offer!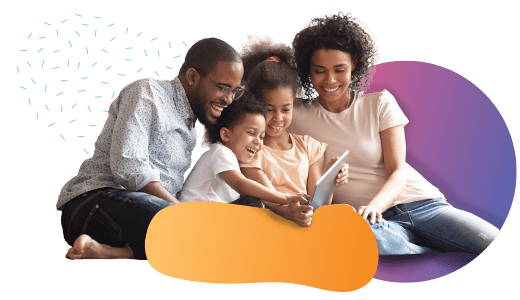 Search for more ideas on our website:
You should also be sitting in on therapy sessions, if your child is participating in early intervention services.
If your child only gets speech at school, please make sure you reach out to the speech pathologist often for updates to see if there's anything you can do at home. 
Every opportunity is a speech opportunity! This means the smallest tasks, such as brushing your teeth, can be a chance to sneak in language, directions, asking questions, and having your child elaborate on things they say.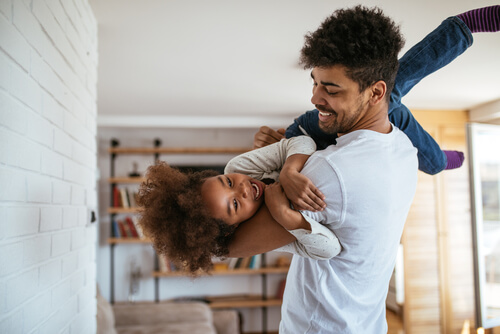 What Can You Do at Home?
I worked as an early intervention therapist for seven years before I started my private practice, and I can tell you that the children whose parents are actively involved and participate move through therapy faster and see quicker results. These parents constantly asked me for progress notes and for things they could work on at home! It may seem like a lot, but chances are you are already doing some of the exercises that I'm going to talk about.
Use These Ideas to Start Working on Speech at Home
Read to your child for 5-10 minutes before bed. Make sure you are pointing at stuff, having your child point to specific objects, and asking questions. This reinforces how and what they're saying (expressive language), as well as what they are understanding (receptive language). 
Narrate your day to your child. Use simple, easy to understand language, and make sure you keep it clear and to-the-point. When you are cooking, talk about what you are doing (e.g. "Mommy is stirring the soup"). When driving, you can say things like, "We just turned left." 
Play games. Playing games is one of the most fun and interactive ways to use language. It works on social language, such as turn-taking, their ability to follow directions, and gives them plenty of chances to work on speech sounds.
Get together with family and friends. This gives other people in your child's life the opportunity to engage and talk to them. These opportunities improve the chance they will retain the skills that you and the therapist are working to achieve, allows your child to be exposed to different words and contexts, and lets you know how easily understood their speech is to other people. 
Create a 5-minute routine with Speech Blubs. The app uses a "kids teaching kids" approach to learning. Your child will imitate their peers and get another exciting way to see and hear the words. Download Speech Blubs and start practicing now!
So, because you are with your child far more than the therapist is, parental involvement in therapy is so very important. Every time is a good time to work on speech!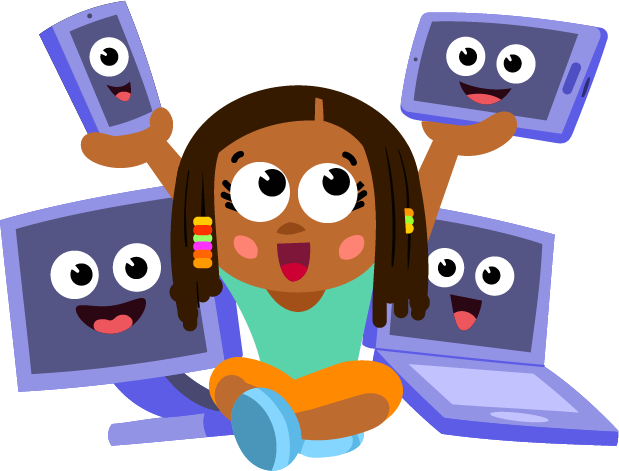 Have a question for our Speech Therapists?
Leave them in the comments! If you want to get a personal answer from our speech therapist, write to
ask-a-therapist@speechblubs.com!
The author's views are entirely his or her own and may not necessarily reflect the views of Blub Blub Inc. All content provided on this website is for informational purposes only and is not intended to be a substitute for independent professional medical judgement, advice, diagnosis, or treatment. Always seek the advice of your physician or other qualified health provider with any questions you may have regarding a medical condition. Never disregard professional medical advice or delay in seeking it because of something you have read on this website.