How the COVID pandemic is Impacting Homeschooling
Aug 16, 2020 Parent-led home-based learning has been practiced in the United States and across the globe for many years. Parents have the right to choose if their children will attend regular schools or not.
It takes a lot of time and energy but some parents believe it is a more viable alternative to in-person classes for their children. Since the COVID-19 pandemic started, more parents have had to start homeschooling because it was the only way to ensure that their children get the education they need until schools reopen fully.
Direct Impact of Covid-19 on Homeschooling
Homeschooling is rapidly migrating from a viable alternative to traditional schooling to a mainstream form of education. Some parents have said that they would not be comfortable sending their kids back to school until they can confirm that the virus has been eliminated. This is why about 4 to 5 million students in grades K-12 are currently being homeschooled. In 2016, only 2.5 million students in the United States were homeschooled. So, the drastic surge in the number of students homeschooling is directly linked to the pandemic.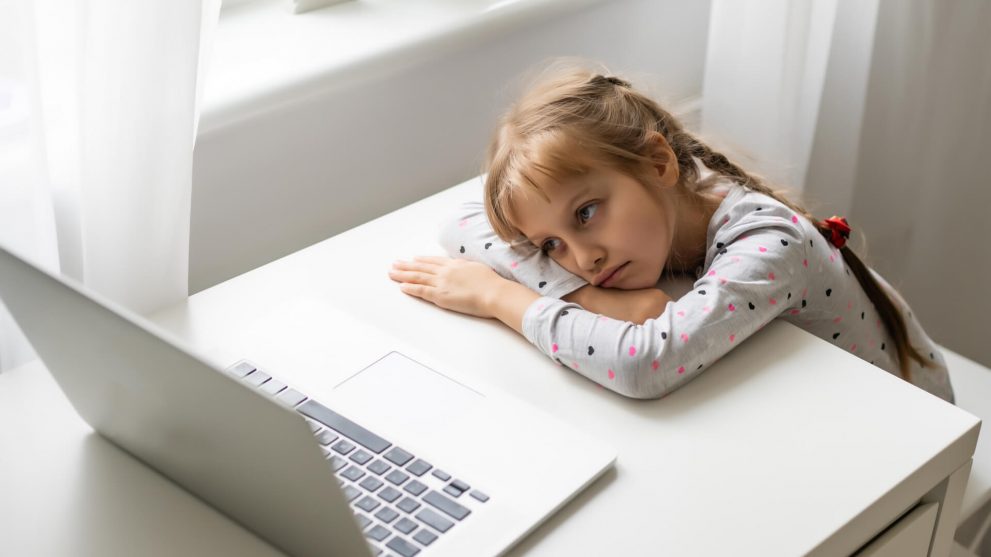 In the early months of the pandemic, a poll was conducted for Americans with children of school age. The data from Dynata revealed that parents are now more comfortable homeschooling their children than they've ever been before. Thankfully, schools have created online platforms that give parents much-needed support. Older students can take classes on their own, but younger ones will need guidance from their parents.
Right now, 27% of the adult American population have school-age children. Many of these parents have been at home during the lockdown, but they had to make extra sacrifices when their jobs resumed. Things have been especially hard for families with single parents and breadwinners. While some of these parents have embraced homeschooling, many others can't wait for schools to resume. This is because homeschooling has many benefits, but it still requires incredible time management and concentration skills.
Facts about Homeschooling in the COVID-19 Era
Your Homeschooled Child will Do Better on Achievement Tests
One of the most amazing benefits of homeschooling is that it allows students to enjoy customized learning. Since parents typically teach one or two children at a time, they give them more than enough attention. In turn, these students tend to do better at achievement tests than students in traditional schools. Studies show that these students do well irrespective of their parent's level of education. So, it doesn't matter if the parent taking the lead has a diploma or postgraduate degree. They also do better on ACTs and SATs.
Homeschoolers Score Higher
Long before there was anything like COVID-19, homeschoolers reportedly scored several percentile points higher than conventional students. Homeschoolers from preschool to elementary school tend to perform well if they are admitted to typical high schools. They might have a hard time with social skills like communication, interaction, and group activities but their academic performance is usually quite good.
Homeschooling Promotes Family Bonding
Since the pandemic started, parents have had more than enough time to spend with their loved ones. The time spent homeschooling creates a bond between the parents and the children since they will be more involved in their mental development. However, parents who only started homeschooling for the first time during the pandemic are having difficulties keeping their children engaged. Knowing where to draw the line between time for social conversations and time for education is challenging. Keeping a straight face for hours of the day when it's time for home lessons isn't easy for students and parents who have never done it before.
Challenges of Homeschooling during COVID-19
Isolation
Isolation has always been a challenge for homeschoolers. However, these homeschooled students could still visit their friends, go to parks, and travel with the parents when necessary. During the pandemic, social distancing has prevented most students from visiting their peers locally and internationally. The sense of isolation that comes with this can be overwhelming, especially for students that haven't been homeschooled in the past.
Distractions
As stated above, homeschooling requires a significant level of discipline from parents and children. Before the pandemic, most parents that homeschooled didn't teach more than one or two children at a time. So, a father of four children who only homeschooled the youngest child now has to find a way to teach all four of them at different hours of the day. Imagine teaching one child when three others are running around the house playing and making noise.
Bottom line
The benefits of homeschooling have become more obvious during the pandemic. As seen above, there has been a steady surge in the number of students that are being homeschooled. This number will keep growing steadily until the end of the pandemic. Some homeschooling parents have decided to stick with it even after the pandemic finally ends. This might require them to take online courses on Bootcamprankings.com or Computersciencehero.com to brush up on their digital literacy skills and seek remote employment. You can also find homeschooling tips all over the internet. With the groups dedicated to homeschooling, success is now more likely than ever.
Speech Blubs App Helps Your Child Catch up!
Make sure to download the Speech Blubs app: available in App Store, Google Play Store, and on our website! Work on imitation and articulation skills, build vocabulary to express needs, and converse more! Set your personalised goals now and start learning.
Speech Blubs is a learning app for everyone: If you want to work on language development or your child has a speech delay, autism, Down syndrome, hearing loss, tongue tie, cleft palate, or Apraxia – kids find this app very helpful. More than 4+ million parents tried the app – see what they have to say about it.
You get free access to Parents Academy and educational videos about speech development in the app. You can even talk to our speech therapist if you have concerns! If you are still unsure, watch our free webinar with speech therapist Tori or join our Facebook Group for parents.
Have a question for our Speech Therapists?