Like many parents across the United States, my husband and I are navigating the new normal of homeschooling our children while also working from home. Our oldest son is in preschool, and as any parent of very young children call tell you, some days can feel like the wild west over here!
As a result of COVID-19, we received notice last week that my son's preschool would remain closed this fall. My husband and I both run businesses from our home and have limited childcare help. Over the past few months of juggling this together we have discovered some tips and approaches that have helped us be productive while also giving our oldest the dedicated school time he needs.
Want to expand your child's vocabulary? Try Speech Blubs
The more you practice, the more you learn! Try the Speech Blubs app for fun and engaging language learning with your little one.
Speech Learning Simplified!
Start 14-day FREE #StayAtHome offer!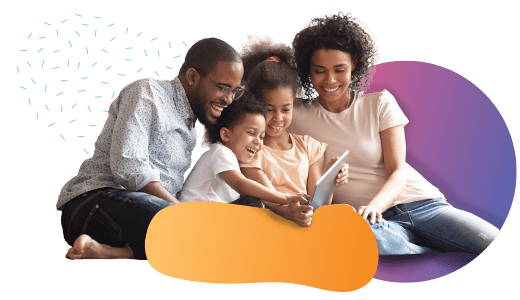 Have a Schedule
The only way we are able to make homeschooling and working from home work is by having a schedule. This allows us to utilize time blocking, which is what I've found is the best way to make sure we have time to do both school AND our jobs.
In our home our "schedule" is two different things: a daily schedule for the boys, and a weekly schedule of every meeting or event that we need to be aware of.
Each Sunday night after the boys have gone to bed my husband and I map out our week. We put everything on a Google calendar that is linked to both of our phones, as well as a large printed calendar we can easily see. Every single appointment or important deadline goes on this, from doctor's appointments, work meetings, play dates and more.
Having an idea of our weekly schedule also allows my husband and I to map out our work time and how we will supervise the boys. If I have a tight deadline on Wednesday, he might jump in and manage the kids all day on Tuesday. Very often we divide our workdays by before lunch and after lunch: he watches the kids one day from 8:30am – 12:30pm, and then I'm "on duty" from 12:30pm – 5pm, and the next day we switch.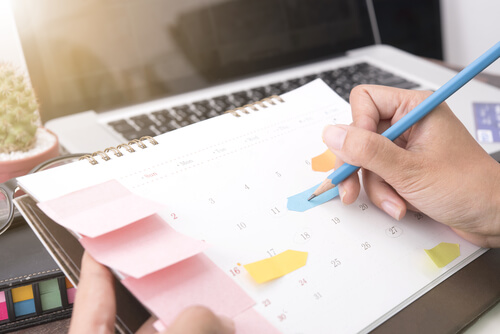 We set up a schedule for the boys that we try very hard not to deviate from, which allows us to make this time blocking work. Here's an example day for reference:
7am: Wake up the boys, have breakfast, get ready for the day
9am: Put the baby down for a nap; our oldest has his first chunk of school time
11am: Baby wakes up, and it's time to play outside until lunch and nap time
1pm: Both my husband and I work while the boys nap
3:30pm: Both of the boys wake up and we have more school time
Be Strategic with Your Worktime
My biggest piece of advice when it comes to working from home while also homeschooling your children is to accept that you will have to work in increments. Unless you have another adult who is able to homeschool your children full time while you work, you won't be able to work a normal 8 hour workday.
Realize that you might need to work untraditional hours. Sometimes I get up early before the kids if I have something really important that needs to be accomplished that day. Other times, I work after the kids have gone to sleep.
Map out Schoolwork
Mapping out schoolwork becomes increasingly more important with older children. If your child has to sign into their digital learning platform at a certain time for each class, make sure this is written down for both you and them.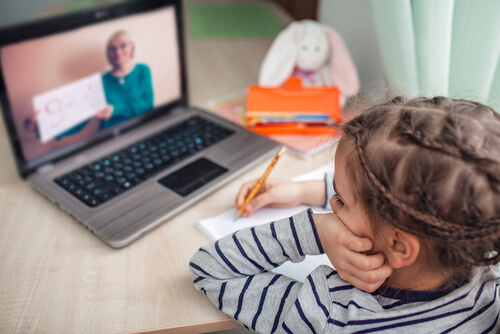 When assignments and projects are given, build this into their schoolwork schedule in advance as well. Make a list of everything that needs to be accomplished or is due at the beginning of each week. For example, if your daughter has a book report that is due on Thursday, carve out time on Wednesday to touch base. If she has a test on Friday, be sure you have dedicated time for preparation throughout the week.
Be sure to take this schoolwork schedule and compare it with your work deadlines and meetings! Most importantly, reevaluate this plan as the week goes on. New assignments will pop up and need attention.
Ask for Help
Homeschooling your kids while also trying to work from home is incredibly hard. If you don't have help at home, find someone you trust who can provide it from time to time. Whether it's your own parents, a neighbor or a trusted friend.
There WILL be days that you need an extra set of hands. It's ok to ask for help!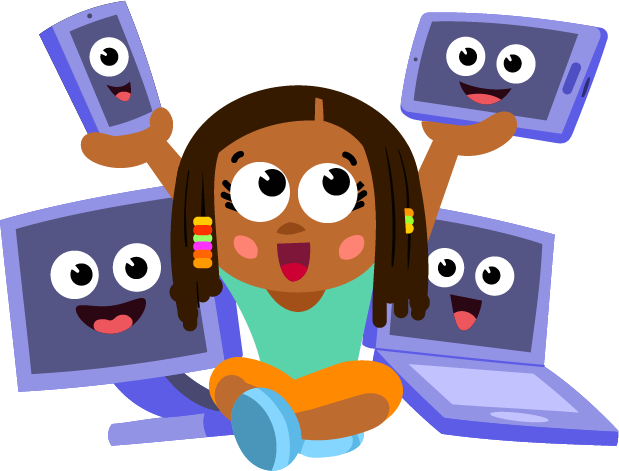 Have a question for our Speech Therapists?
Leave them in the comments! If you want to get a personal answer from our speech therapist, write to
ask-a-therapist@speechblubs.com!
The author's views are entirely his or her own and may not necessarily reflect the views of Blub Blub Inc. All content provided on this website is for informational purposes only and is not intended to be a substitute for independent professional medical judgement, advice, diagnosis, or treatment. Always seek the advice of your physician or other qualified health provider with any questions you may have regarding a medical condition. Never disregard professional medical advice or delay in seeking it because of something you have read on this website.