Now that you have read Communicating With Non-Verbal Child part 1: Stages of Communication, and know your child's level of communication, you can set goals for them to challenge and actively encourage their communication.
You can do this by following Fern Sussman's communication continuum as described in her book "More Than Words," as well as this post.
Set Goals by Using Your Knowledge about Your Child
The key to helping your child communicate lies in setting realistic expectations for them. Ultimately, you want your child to achieve the following primary goals:
Interaction with you and other people
Communicating in new ways
Communicating for new reasons
The best way to achieve these goals is to use your child's likes and dislikes, as well as their stage of communication. You can review this in Part 1: Stages of Communication.
Once you know your child's stage, continue reading this article.
Take a free screener!
Get personalized feedback on your child's speech progress.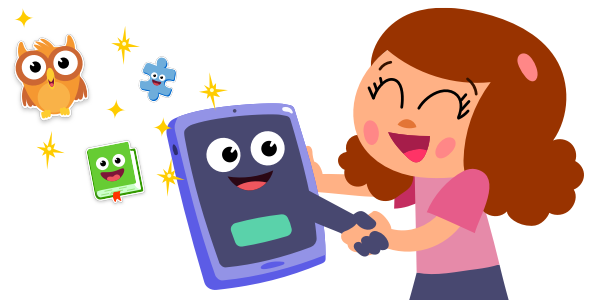 1. Goals for the Own Agenda Stage
Encourage your child to have joyful interactions with you in physical "People Games"
Set up situations for your child to communicate intentionally, starting with requests
Teach your child to take turns using forms of communication (body movement, eye contact, smiling, sounds, etc.) during physical and sensory play
Increase your child's understanding of activities so that they can begin to respond to what you say
For more information, guidance, and techniques on how to work with your non-verbal child at the Own Agenda stage watch this video:
2. Goals for the Requester Stage
Help your child use an action or sound to get you to continue a physical "People Game"
Help your child replace pulling and leading you with forms of communication
Increase the things for which your child makes requests
Help your child understand several familiar words
Encourage your child to play "People Games" with other familiar people – like siblings or grandparents
This video will tell you how to work with a child at the Requester Stage:
3. Goals for the Early Communicator Stage
Teach your child to take turns with you and other people in physical "People Games"
Encourage your child to initiate physical "People Games" rather than just waiting for you to do so
Help your child increase their use of communication forms to make requests in new situations
Help your child improve the way they communicate by turning:

"Echoes/copying" into spontaneous speech
Gestures into signs, speech, or picture communication
Picture communication into verbal communication
Single-word communication into short phrases

Help your child communicate for a variety of reasons by encouraging them to:

Refuse and protest
Answer questions
Say "hello" and "bye"
Shift their gaze between you and something they're interested in
Draw your attention to someone or something
Comment on unusual or favorite things

Help your child understand familiar words and phrases and follow simple directions
4. Goals for the Partner Stage
Help your child change the way they communicate by:

Replacing "echolalia/copying" with their own words
Using correct words and sentences in conversation

Help your child communicate for a wide variety of reasons such as:

Answering closed- and open-ended question
Talking about the past and future
Talking about feelings
Playing "Pretend"

Help your child have conversations by

Showing them how to start and end a conversation
Showing them how to stay on topic
Explaining that others don't always understand what they mean so they have to change what they say
Explaining that they should ask for clarification if they don't understand

Help your child improve their understanding by teaching them how to:

Identify and describe feelings
Make comparisons
Behave
Problem-solve
That other people have different points of view

Help your child play and communicate successfully with other children
How to work with kids at the Early Communicator or Partner stage
How Speech Blubs Can Help
Speech Blubs is well-suited for non-verbal children. It sets up situations for your child to communicate intentionally through imitation and turn-taking by observing real kids. These skills are crucial for all children to acquire, and our app has loads of it!
By utilizing the scientific concepts of video modeling and mirror neurons, Speech Blubs teaches your child transferable skills that can be maintained with regular use of our app. Speech Blubs's cueing and prompting methods provide consistency and efficiency, which encourages your child to become independent and more socially adept by furthering speech, language, and cognitive skills.
Furthermore, the app supports non-verbal children by allowing them to learn whilst observing the kids in the app. They can then begin to imitate the kids when they're ready.
If you believe that your child is non-verbal after reading this post, or that you would like to implement some of these goals with your child, then you can go on to read Part 3: Tips and Tricks to Encourage Communication, which discusses specific therapy techniques that you can use to assist you in achieving these goals. We'll also show you how the Speech Blubs app can assist you.
Remember, if you are unsure about why your child may be non-verbal or if they are having difficulty communicating, you can use our free screener by downloading our app. The screener will highlight your child's strengths and weaknesses and we'll even give you a personalized report and actionable advice with the results. You can download the app from the App Store or Google Play.
You have an ally in Speech Blubs and our biggest success is seeing your child achieve their greatest potential.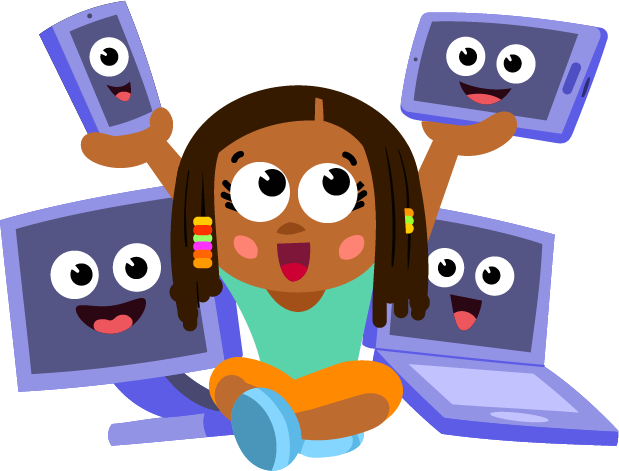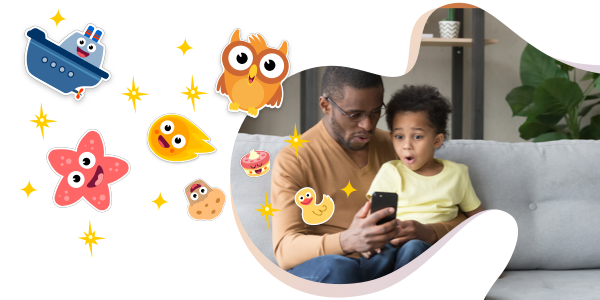 Speech Learning At Home
Hours of guided smart screen time to find a balance between remote work and taking care of your children!