Introducing Speech Blubs Pro: Elevating Speech Therapy Through Innovation
In the world of educational apps, few have made as significant an impact as Speech Blubs. With over 5 million downloads and a reputation for being both enjoyable and educational, it's a favorite among parents and children alike. But the journey doesn't end there. Building upon this success, we're thrilled to introduce Speech Blubs Pro – a speech therapy app that seamlessly integrates into therapy sessions to maximize learning outcomes.
The journey of Speech Blubs Pro began with a simple aspiration – to enrich the lives of children with speech challenges through an interactive and educational platform. After attending the ASHA 2022 Convention in New Orleans, the team behind Speech Blubs was inspired by the incredible insights shared by Speech-Language Pathologists (SLPs). Armed with the newfound knowledge, they embarked on a mission to elevate the app's potential as a tool that seamlessly integrates into speech therapies. Collaboration was at the heart of this transformation. Working closely with Erik X. Raj, a respected speech-language pathologist, and Nicole Druckman, an SLP phenomenon on TikTok, ensured that Speech Blubs Pro was a product of collective knowledge and experience.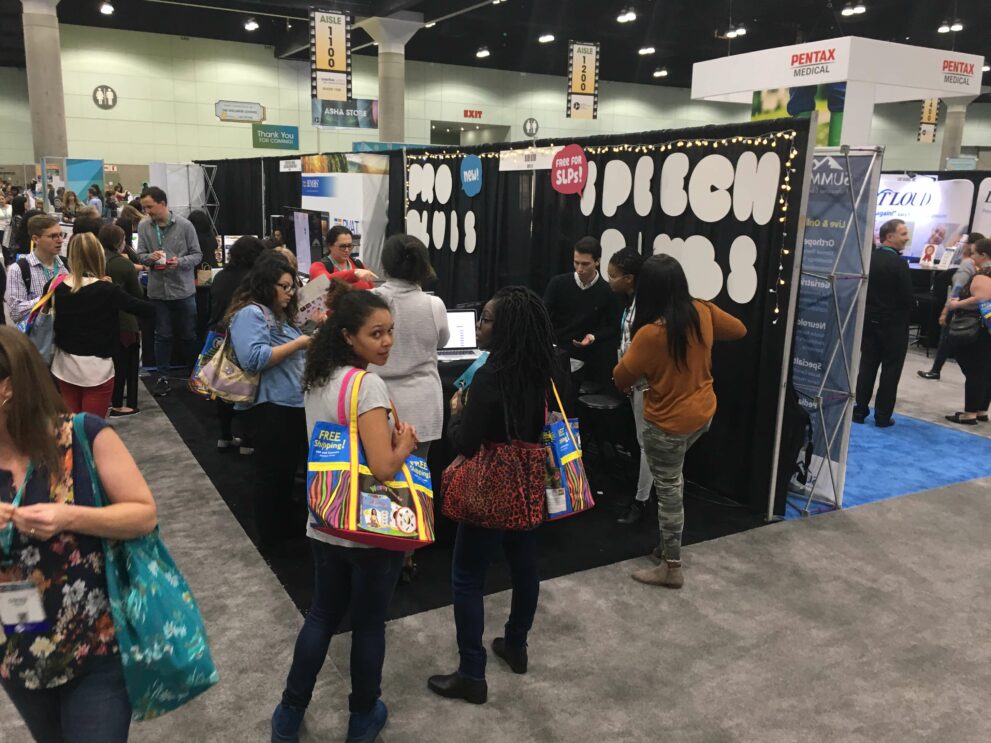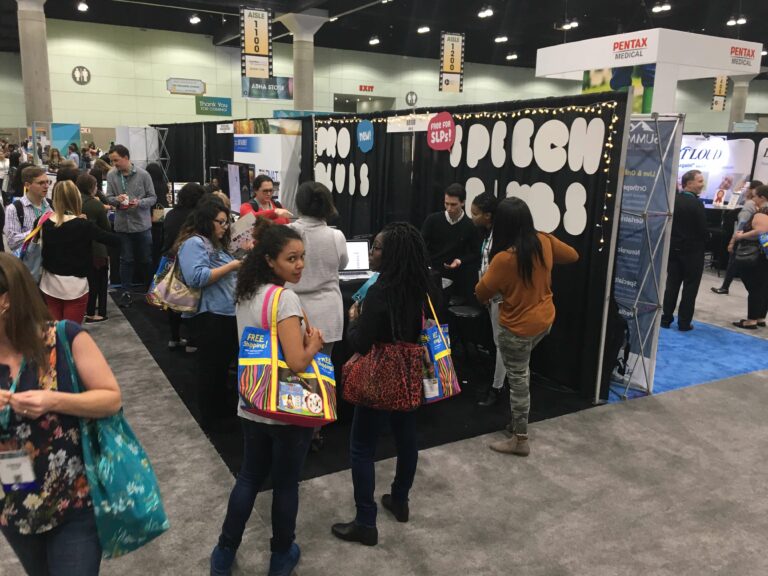 A Closer Look at Speech Blubs Pro
Speech Blubs Pro isn't just an app; it's a comprehensive solution designed to enhance the speech therapy process.
Voice-Controlled Learning: Speech Blubs Pro introduces an interactive dimension with voice-controlled exercises. The app's speech recognition technology evaluates students' pronunciation and offers immediate feedback, making practice more engaging and effective.

Video Modeling: The app leverages video modeling, utilizing "kid teachers" to create a comfortable learning environment. This approach fosters peer-like mimicry, enhancing engagement and aiding the learning process.

Simplified Navigation: For clinicians, efficient navigation is crucial. Speech Blubs Pro's straightforward interface and comprehensive categorization system allow easy access to exercises based on syllable structures, sounds, and themes. This feature streamlines the process of tailoring exercises to individual needs.
Precision in Sound Practice: To cater to the nuanced world of speech sounds, the app facilitates targeted practice. Clinicians can search for words by sound, filtering them by position (initial, medial, or final) and even incorporating blends, ensuring a targeted approach to speech practice.

Versatility in Exercises: Offering over 400 exercises, Speech Blubs Pro incorporates repetition and recognition techniques. Students can either repeat words after the "kid teacher" or identify the correct words, adding variety to the learning experience.

Personalized Session Building: Recognizing that each student's journey is unique, the app empowers clinicians to craft custom sessions. This feature enables tailored learning experiences that align with specific needs.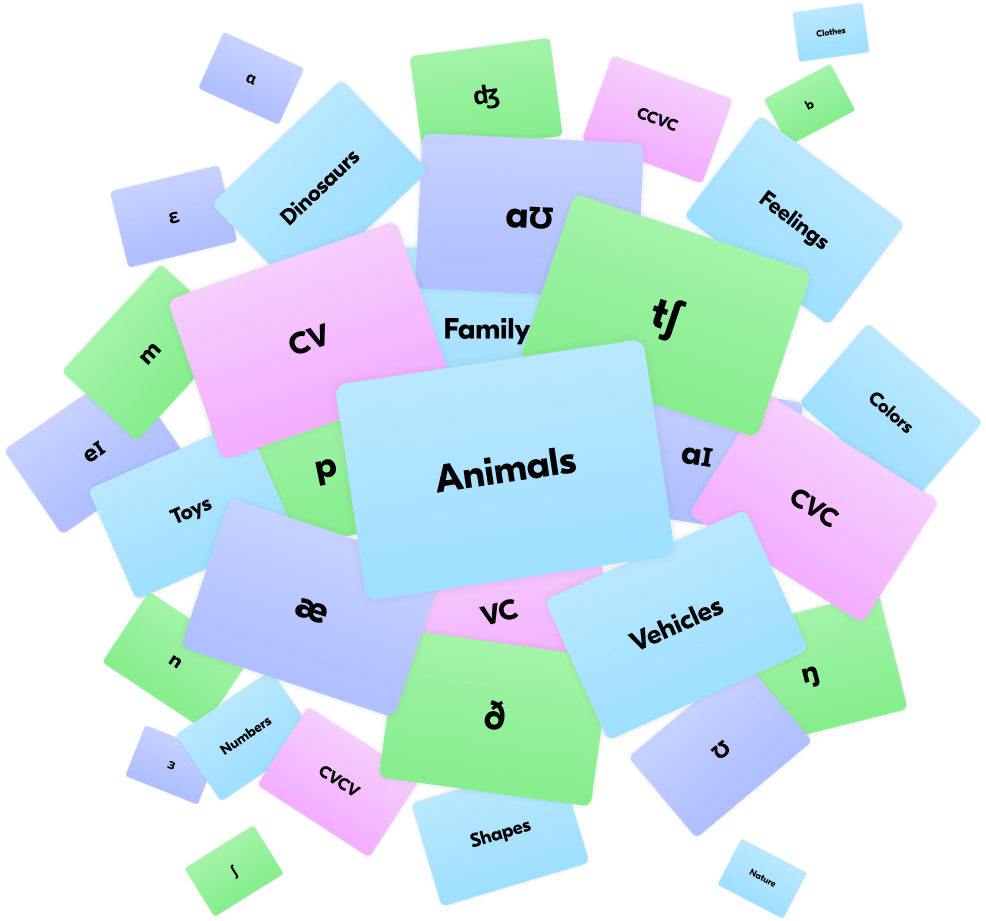 Digital Flashcards: The app introduces digitalized flashcards, merging the charm of traditional flashcards with modern interactivity. The "flip feature" enhances visual distinction between illustrated and real-life objects, catering to diverse learning styles.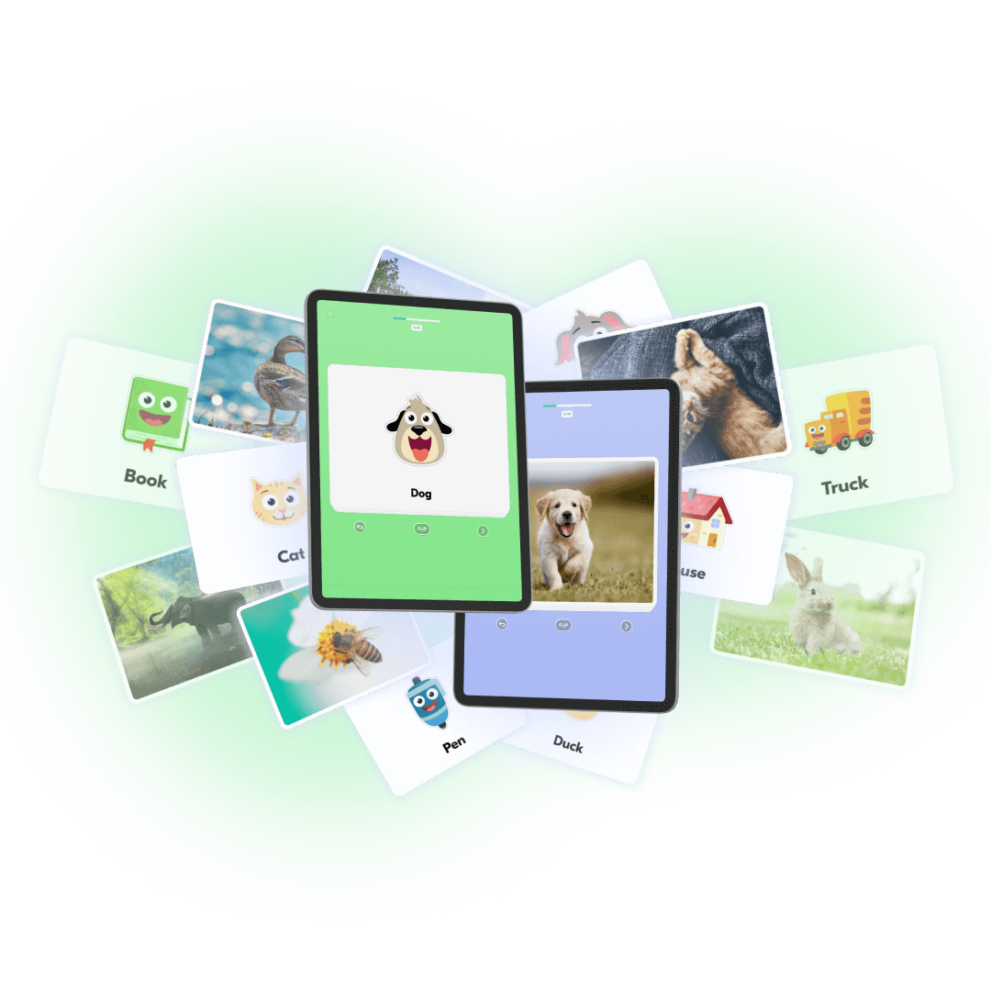 Homework: Homework gets a digital makeover with Speech Blubs Pro. Clinicians can seamlessly convert custom sessions into homework assignments, extending learning beyond therapy sessions and fostering consistency. These assignments can be effortlessly shared with students' devices.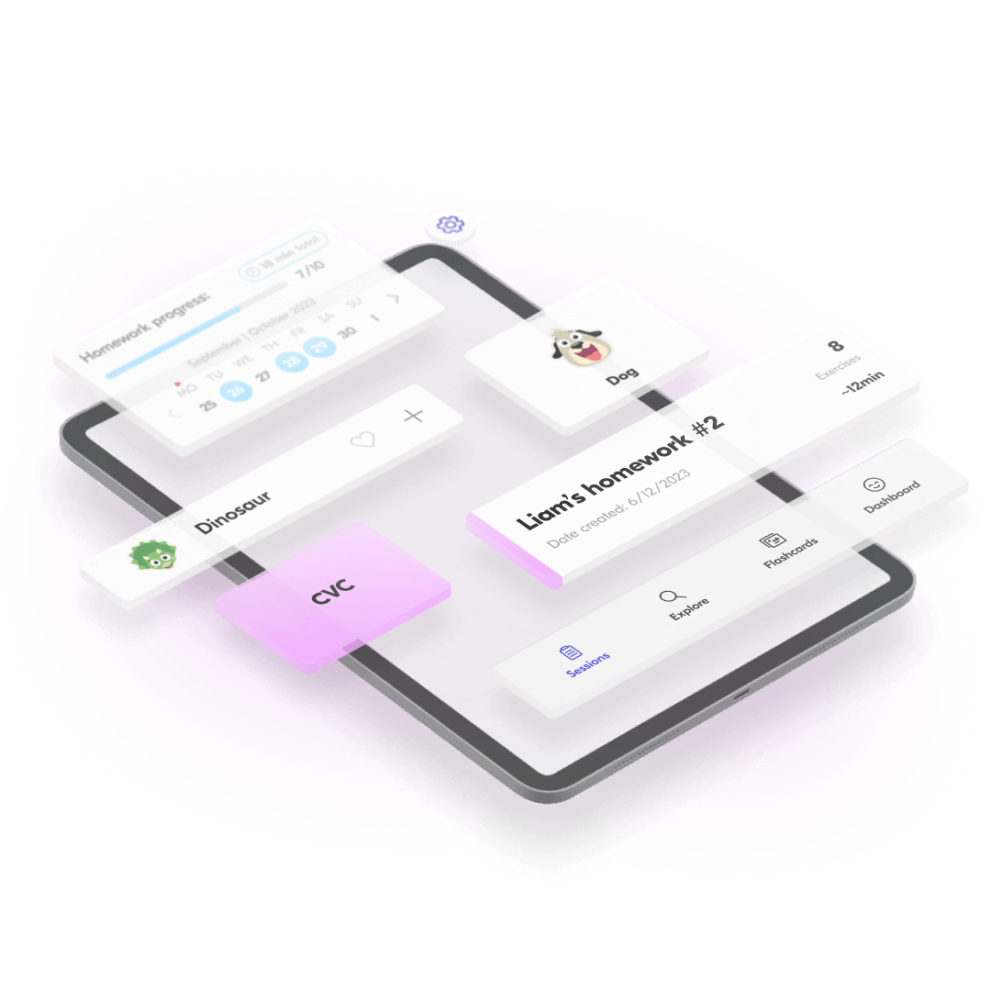 Real-Time Progress Tracking: Progress monitoring is essential for effective teaching. Speech Blubs Pro equips clinicians with real-time insights, enabling targeted interventions and adjustments to ensure students are on the right track.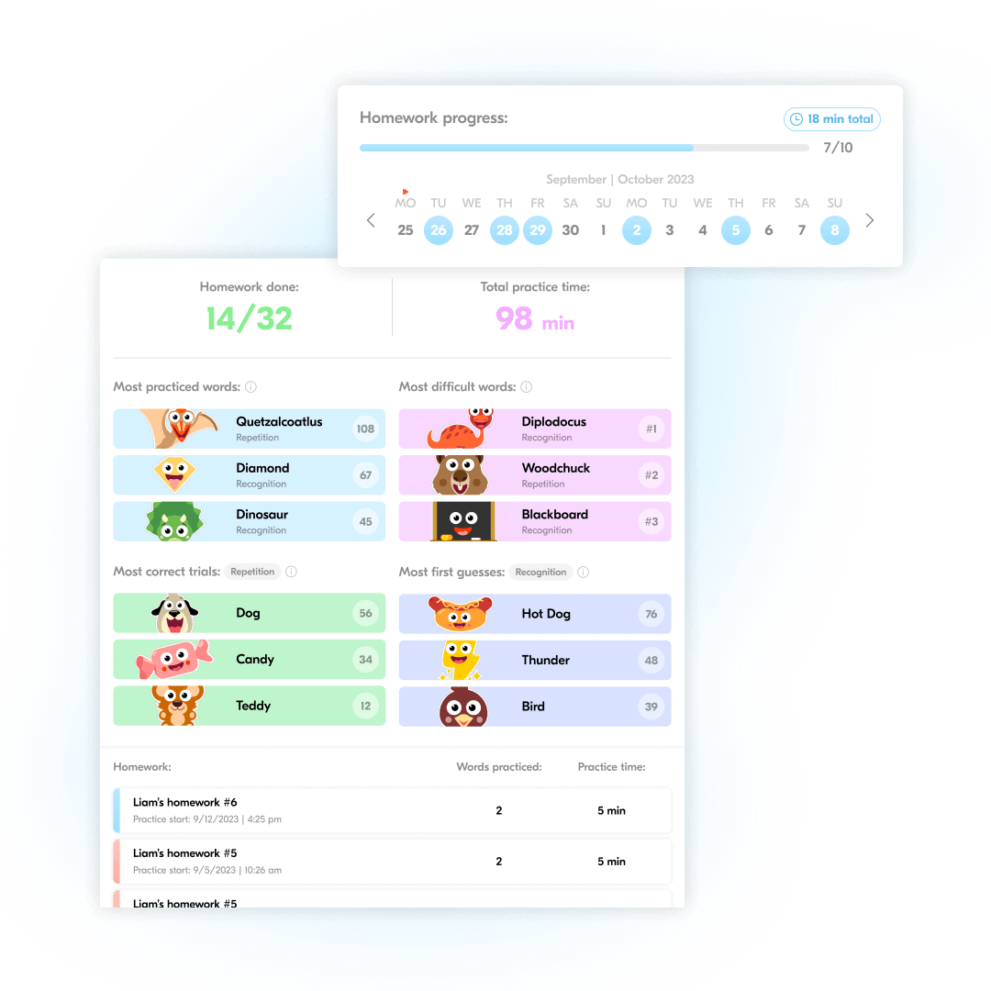 Tailored Profiles for Individualized Learning: Recognizing the importance of customization, the app offers unlimited student profiles. Clinicians can create and manage profiles for various students, tailoring sessions and exercises to meet specific needs.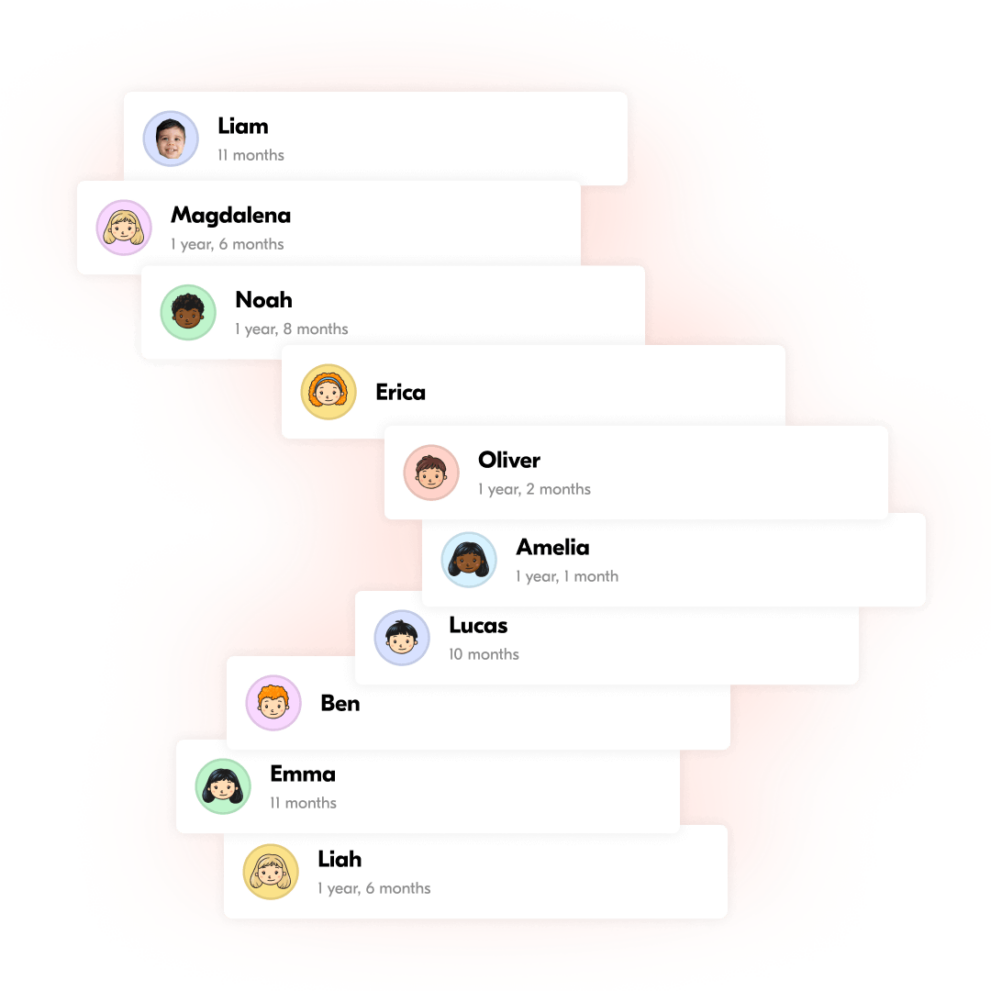 Towards Effective Speech Therapy
Speech Blubs Pro brings practicality and innovation to speech therapy, aiming to enhance the overall experience for both clinicians and students. As we strive for progress, a few key points deserve mention:
Accessibility for Clinicians: Speech Blubs Pro is a free resource for clinicians, making its wealth of tools readily available to enhance their practice.
User-Driven Growth: The app's "request content" feature invites clinicians to contribute to its evolution, tailoring it to their requirements.
Homework Simplified: The app fosters a connection between therapy and homework, with free homework assignments for students to continue learning at home.
Engaging Progress: Clinicians are encouraged to explore the app's features and provide feedback for ongoing improvement.
Get your free version of Speech Blubs Pro and give it a try! If you have any questions or would like us to walk you through the app, don't hesitate to contact us at hi@blubblub.org. We are looking forward to hearing from you!
The future of speech therapy is here, and it's called Speech Blubs Pro!