Speech Ideas for Halloween, Thanksgiving, and Christmas
Feb 8, 2022 Here are some great ways to practice your child's speech during the upcoming holiday season!
Holidays are an effective and fun way to teach new vocabulary to your kids. Kids will remember more deeply and sooner if they are having fun while they learn. Use these speech therapist-approved holiday speech activities to start the fun AND the learning today!
1. Holiday Words and Symbols Cards
Find holiday symbols (pumpkin, bat, ghost, candy, etc.) that are already labeled online. Similarly, you can create a Thanksgiving symbols pack (turkey, cranberry, cornucopia, pie, etc.) and a Christmas word (gift, wreath, stocking, candy cane, etc.) list.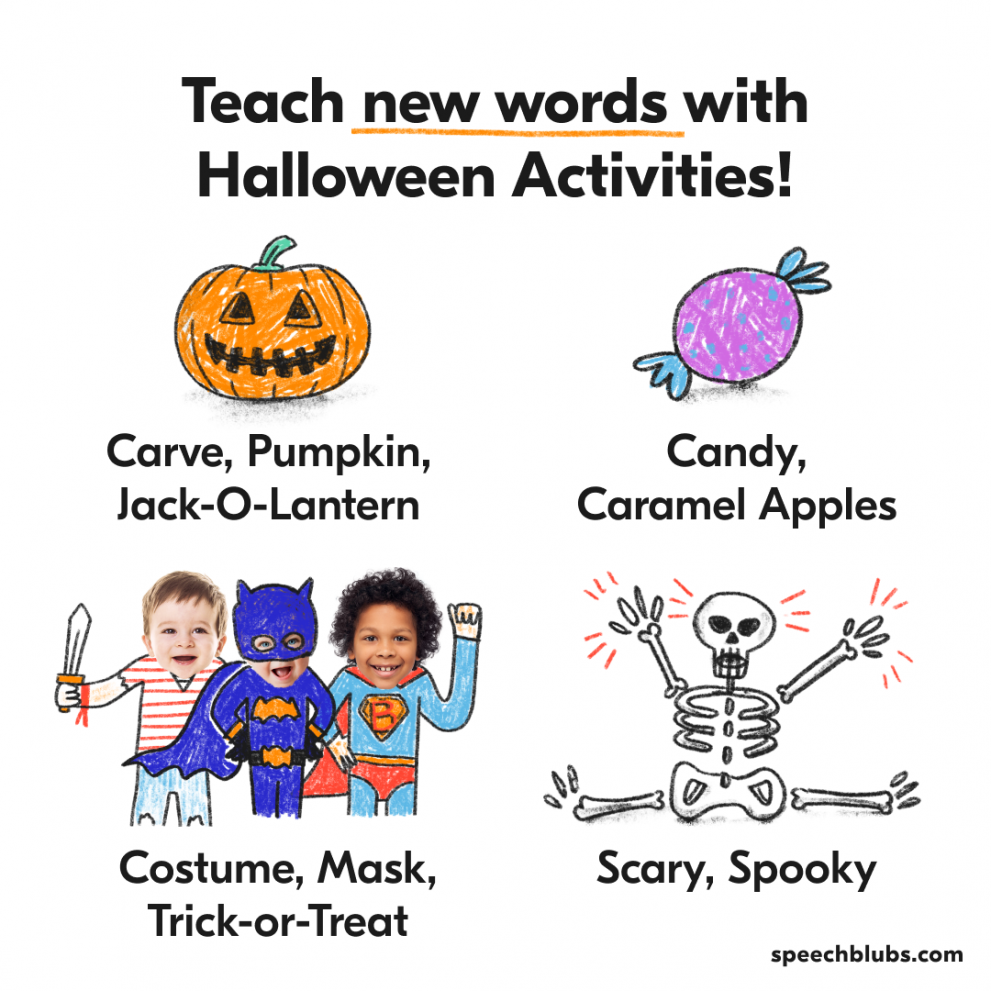 Print out the symbols and cut them out (you can opt to laminate the page before cutting out the symbols if preferred). Show each symbol to the child and state the name while pointing to the word printed on the symbol. If the child is able to repeat after you, then have the child repeat the name of each symbol after you.
Also, toys of these symbols can be used. Just write the name of the symbols on a strip of paper and tape it on the symbol. For a bit more interaction, hide the items in different parts of your therapy room (if you're a therapist) or in the home (if you're a therapist doing house calls or a parent) and instruct the child to find the object. The child can be shown an image of each object as the hunt goes on.
These speech therapy activities help to enhance the child's object recognition and vocabulary via repeated exposure to the symbol and word.
2. Learning Numbers during the Holidays
Another holiday activity consists of utilizing counting books, kids' videos (found on YouTube), and/or coloring sheets to teach numbers 1-10 or 1-20, depending on the skill level of the child. Make sure to point the numbers as you review each one. Drawing attention to the numbers by pointing and saying each one helps children associate the number images with their distinct names.
Also, encourage the child to say each number with you, if possible. This verbal practice helps the child become even more familiar with numbers.
Boost Your Child's Speech Development!
Improve language & communication skills with fun learning!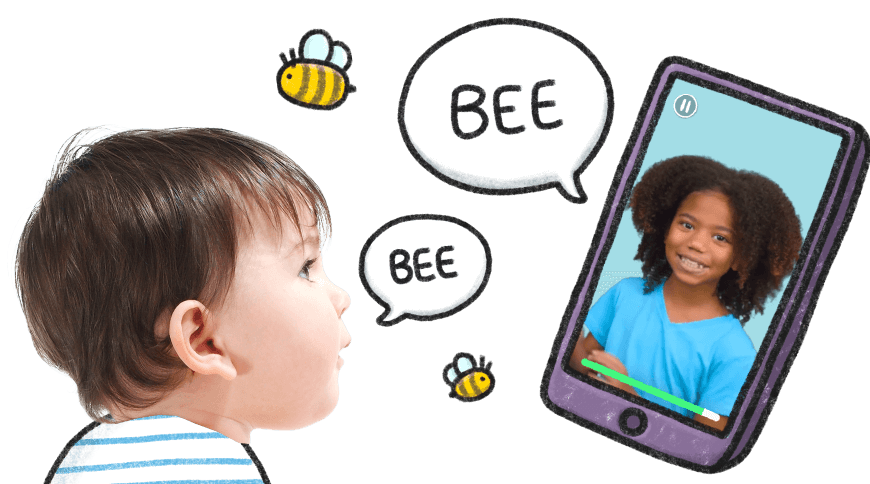 3. Holiday Songs
Also, feel free to create songs that include key terms from the holiday. Songs typically used for nursing rhymes work fine. If you don't want to create your song, then locate Halloween-specific kid songs on YouTube. You can find a lot of songs for Thanksgiving and Christmas too!
Point at corresponding pictures while singing the terms. This activity helps development in that the songs can be easily repeated, and repetition helps kids remember more easily. Furthermore, the fun nature of singing encourages children to engage in the activity more often, which means more opportunities to learn!
4. Play Doh Holiday Activities
Finally, have fun with Play-Doh by creating different Halloween figures like a witch, a pumpkin, and/or a zombie. For Thanksgiving, you can create figures like turkey, scarecrow, etc., and for Christmas, create figures like Santa, an elf, and/or a gingerbread man.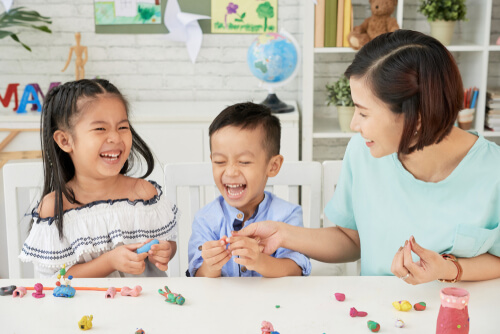 As the child adds pieces to his/her creation, comment on the action (e.g., "I see you are adding the pumpkin's/turkey's/Santa's mouth!") and/or ask the child what part is being added. If the child isn't certain about what a certain piece is called, name it and request the child repeat after you if possible. You can talk a bit more in-depth about the piece if you want.
These fun activities will help children better learn about the parts of the body, as well as pieces of clothing. By the way, feel free to work on your own Play-Doh masterpiece as the child does!
These are just a few ways to use Halloween, Thanksgiving, or Christmas activities to improve your child's language skills this holiday season.
Have a question for our Speech Therapists?