We aren't born with the desire to read. So why do some people seem to LOVE reading? It's simple; they were exposed to reading at a young age, found it enjoyable and liked the subject matter.
Before I even start giving you a background on how important reading is to your child's development and why you should be reading on a nightly basis, I'm going to recommend that you check out Jim Trelease's Read-Aloud Handbook. This book makes such a compelling case why you must read to your child because it has so many benefits once you child starts attending school. When reading aloud, Trelease states we accomplish the following:

…condition the child's brain to associate reading with pleasure; create background knowledge; build vocabulary; provide a reading role model.

Jim Trelease
I work with high school students and if I gave them a magazine talking about sports cars to read OR The Crucible, I guarantee you they will choose the magazine 100% of the time. Find out what your child's interests are and target those! Even if you are reading to a baby, studies have shown that infants have preferences towards bright, high-contrast colors!
For the rest of this blog, I'm going to talk about some strategies and activities you can do before, during or after reading to make sure your child is making the most out of reading. Just an FYI, these strategies are more geared towards children who can already read or are at least learning how to read!
Help your child build vocabulary with Speech Blubs app
Start free trial today and explore more than 1,500 activities your little one will love and benefit from! ❤️
Speech Learning Simplified!
Start 14-day FREE #StayAtHome offer!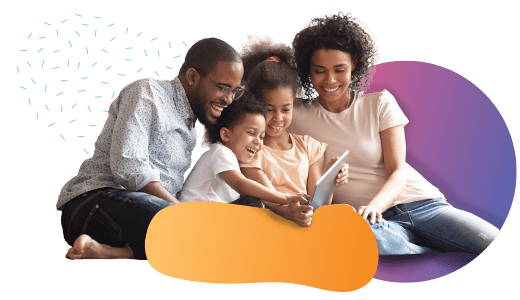 1. Word Hunts
Word hunts are where the child searches for words that follow the same spelling pattern as another word on the page. This will assist your child in making a connection between reading words AND their spelling words. These also help your child's vocabulary and allows them to differentiate the different ways words are used (e.g., Ring – can be the sound a telephone makes and jewelry).
What books could you use? ANY of the Dr. Seuss books are great. For example, if you use The Cat in the Hat, have your child pick out all of the words that end in a specific vowel sound. The words all mean different things, but end the same way! Try and make it like a treasure hunt – if they find 6 words then end in a specific sound, they get a sticker or another type of reward that you choose!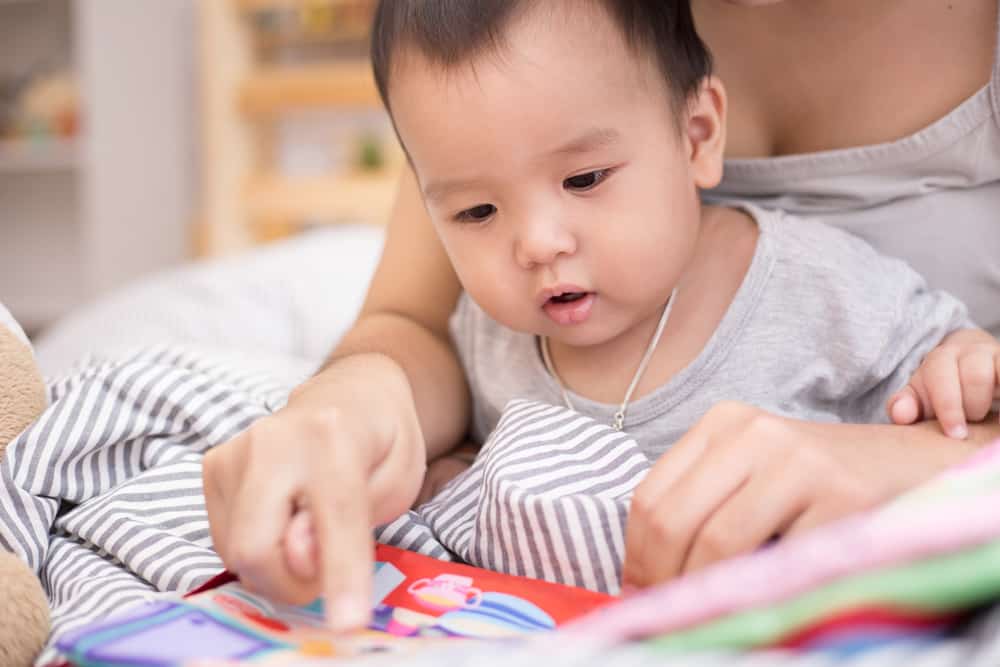 2. Synonyms and Antonyms
Before you can complete this activity, you have to make sure your child knows the difference between synonyms and antonyms. The way I teach my speech students is that Synonyms words mean the Same – both start with "S." That's usually all they need to know in order to understand the meaning. In order to engage your child in reading, find a word that they are not understanding. Have them define it and then search for words that are synonyms and antonyms.
This not only increases their vocabulary repertoire, it makes them READ a dictionary definition, solidifies their understanding of the first word and works on their spelling abilities.
3. Visualization
Visualization can be an important strategy for reading and comprehension skills. While reading, if your child appears to not understand what is happening in the story, you can have them stop, close their eyes and picture situations. For example, if you are reading Goldilocks and the Three Bears, you could describe what Goldilocks might see and hear on her way through the woods, what the big-bad wolf's fur feels like, etc.
The more descriptive you are, the more your child will be able to visualize (picture) what is happening. They can also be applicable to higher level curriculum materials if your child is in middle and high school. Have them close their eyes and picture what is being read to them. This strategy will be a useful tool when older students are taking tests and will lead to increased confidence!
4. Questioning
Kids LOVE to ask us questions, right? So now it's our turn to ask them a thing or two! While reading, engage your child in simple questioning turn-taking. This, of course, requires you to know what they are reading, which may be more difficult for those who have children in high school! Even if you do have a high school student, look up summaries on the internet and I'm sure you'll find out enough to get by!
Depending on your child's ability to retain information, you might have to ask questions after every page, every other, or maybe they can read a whole chapter before forgetting what they have read. Make the questions thought provoking, as challenging as your child's cognition allows, but don't be afraid to get silly and ask them questions that you KNOW are silly! This is especially important for young children so they don't get bored with reading. This skill is quite significant because teachers are going to be asking your kid questions all day long. Your children have to know how to handle those situations.
5. Summarizing
When I ask my students or clients to summarize for me, most of the time, they literally say or write every single detail they can possibly think of. 95% of the time it's not even the information that I want or need them to tell me. When your child is finished reading a chapter or book, ask them to tell you what happened in it. Give them prompts! E.g., Don't forget to tell me who the main characters were and what they had to do!
This simple verbal reminder will be a cue to filter out information that is insignificant. If your child does not like to write or communicates more effectively verbally, don't be afraid to record what they are saying so they can go back and write it down later. This is especially helpful for kids who have memory deficits and won't remember what the conversation entailed. If you need a specific graphic organizer or worksheets to assist with this skill, please contact me on Speech Blubs!
There you have it! Another literacy skill that is SOOOO important and 5 strategies you can do at home to assist your child's development in reading.
If you have any questions or want more help with this area, please feel free to read more about early literacy skills and how to encourage them. I also cover the phonemic awareness and how to improve it in the last blog of the series.
To help your child's speech development, download the Speech Blubs App and start playing with words and sounds!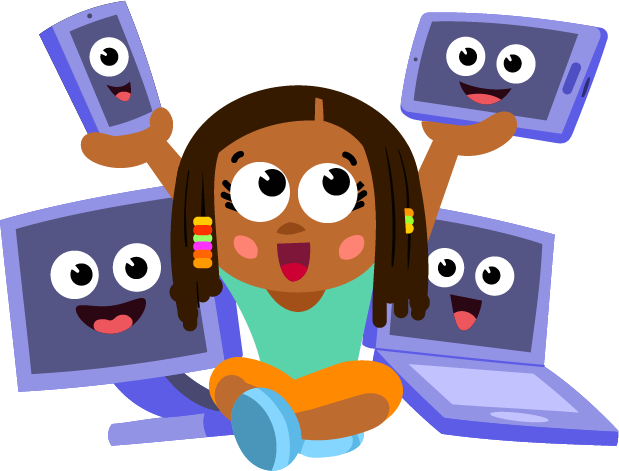 Have a question for our Speech Therapists?
Leave them in the comments! If you want to get a personal answer from our speech therapist, write to
ask-a-therapist@speechblubs.com!
The author's views are entirely his or her own and may not necessarily reflect the views of Blub Blub Inc. All content provided on this website is for informational purposes only and is not intended to be a substitute for independent professional medical judgement, advice, diagnosis, or treatment. Always seek the advice of your physician or other qualified health provider with any questions you may have regarding a medical condition. Never disregard professional medical advice or delay in seeking it because of something you have read on this website.