The Advantages of Teaching a Foreign Language to Kids
Parents have a lot to discuss when they first have children. One question common to US households is "Should we use both our native and the English language in our home?" This blog discusses the advantages of raising a bilingual child in the context of brain development, self-esteem, and social skills.
The Brain's Beginnings
In the beginning, a child's brain produces thousands of neural connections each minute. This amazing period of brain development allows kids to acquire an immense amount of information, and so enables easy and efficient learning and skill development.
Educators and neuroscientists agree that a child's brain is quite remarkable from birth to age five. What you bring your child, and what knowledge they acquire are critical to their overall capacity for learning and for the brain and personal development. Basically, there is a timeframe in childhood that lets parents interfere and shape the way the child's brain will mature.
This is an amazing opportunity for parents to jumpstart their brain's potential and support the child in learning and acquiring as much knowledge and skills as possible.
To start life as a bilingual kid is an advantage that will unroll with the years to come.
Knowing this, today's parents present children with one of the two stated to be the most beneficial skills a child can acquire; playing an instrument or learning a foreign language. And while playing an instrument requires a talent, language learning is something that comes naturally to all people. Although there are huge benefits of speaking a second language, the process of acquiring this knowledge at a young age affects brain development in the most amazing ways.
With Speech Blubs App You Can Teach New Words Faster
Challenging your kid's brain to achieve amazing development is certainly possible. With all the resources available today, even a monolingual parent can raise a bilingual child. As some scientists state, the more complicated the language, the better.
Usually, German can be efficiently acquired with one-on-one online tutoring at Live Lingua, where a parent can find proper learning support. Moreover, if the child is old enough to learn on his/her own, they will benefit from custom-tailored learning and have excellent results.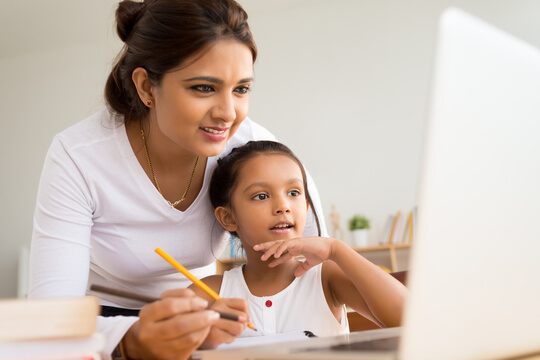 How Does Language Learning Affect Brain Development
Human languages have a lot of elements that make comprehension possible. To master a language, a child must learn new words, use them in their proper context, acquire the sound system, and pronounce them in order to communicate.
Additionally, children should learn to write, grasp grammar rules, and finally put all the pieces together in comprehension and expression. To achieve this, brains need to form a lot of connections that communicate efficiently between its different parts, thus contributing to the development of gray and white matter. The end result is the "building of the brain," which results in many amazing benefits for the child's capacities for learning and performing.
The Advantages of a Bilingual Brain
The way language learning affects the brain is similar to how physical exercise affects the muscles of the body. This "building of the brain" happens every time a child uses language to communicate or write, but most efficiently when it seamlessly shifts between two or more languages.
Some children are raised bilingual, meaning they more or less have two native languages. With international families, kids grow up with both parents communicating in two languages. In such cases, acquiring the two languages comes naturally without the child trying very hard.
Yet, some children grow up as monolinguals but start learning a second language at a very young age. Thanks to their great brain capacity, they become fluent in the second language very rapidly. In both cases, early childhood bilingualism is related to many great advantages.
Enhanced Cognitive Abilities
The building of the white and gray brain matter increases significantly when learning and speaking more than one language. These results in enhanced brain performance in regards to cognitive skills and abilities. Moreover, it is scientifically proven that bilinguals perform better than their monolingual peers and mostly because bilinguals have:
Excellent memory
Ability to learn fast
A great multitasking ability
Problem-solving abilities
Creative approaches.
Great Self-esteem
All of the mentioned above make a child very confident from a young age. A child who learns fast, and who can grasp and remember information easily will develop great self-esteem. Developing good self-esteem at a young age predetermines the development of the adult persona and contributes to developing a bold character.
Excellent Social Skills
Speaking two languages at a young age is associated with a global mindset. It is known that a bilingual child understands that the world is a diverse place. So, they accept the differences and are curious to meet people.
Language = communication, which is the precursor that makes for their super social skills and ability to make friends. So, bilingual children are most likely to be friendly and accepted, and less likely to be bullied or to become bullies at school.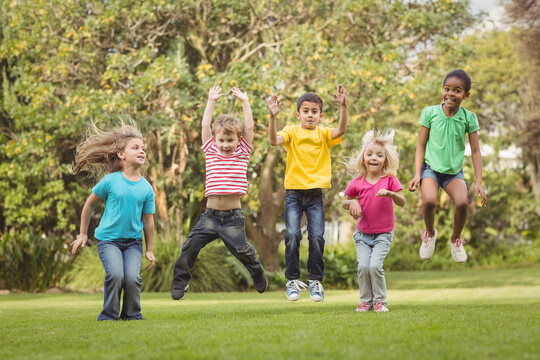 From a Bilingual Child to a Well-rounded Adult
To start life as a bilingual, in say a program that teaches Spanish for kids, presents a real-life learning experience that is an advantage that will reveal itself in the years to come. Primarily it is a base that will allow the individual to easily grasp more foreign languages. Accordingly, this contributes to forming a global mindset, thus expanding their social, cultural, and geographical horizons. At last, learning a second language promises a path to becoming a successful individual who contributes to a functional and better society.
Have a question for our Speech Therapists?