The Best Learning Podcasts for Toddlers
Jan 20, 2022 As the Covid-19 pandemic continues to spread worldwide, children are spending more time indoors. Parents try to find activities that entertain their children, and also educate them on various issues. The child-friendly podcasts listed below entertain and educate in equal measure toddlers between 1 and 8-years-old.
"Stories Podcast"
Stories Podcast is a show that offers new stories for children every week. The show's hosts retell fairy tales like Snow White and classic stories such as Peter Rabbit. They often also incorporate original works from unpopular authors.
"This podcast is excellent for helping children to pass time in an entertaining and educative way," says Maria Taylor, Senior Content Writer at Toulmin Argument and TOK Essay. Hosts tell stories that strike a perfect balance between soothing and thought-provoking. They are the perfect way to improve a child's vocabulary without the boredom of normal learning. The episode lengths range from 13 minutes to 37 minutes.
Boost Your Child's Speech Development!
Improve language & communication skills with fun learning!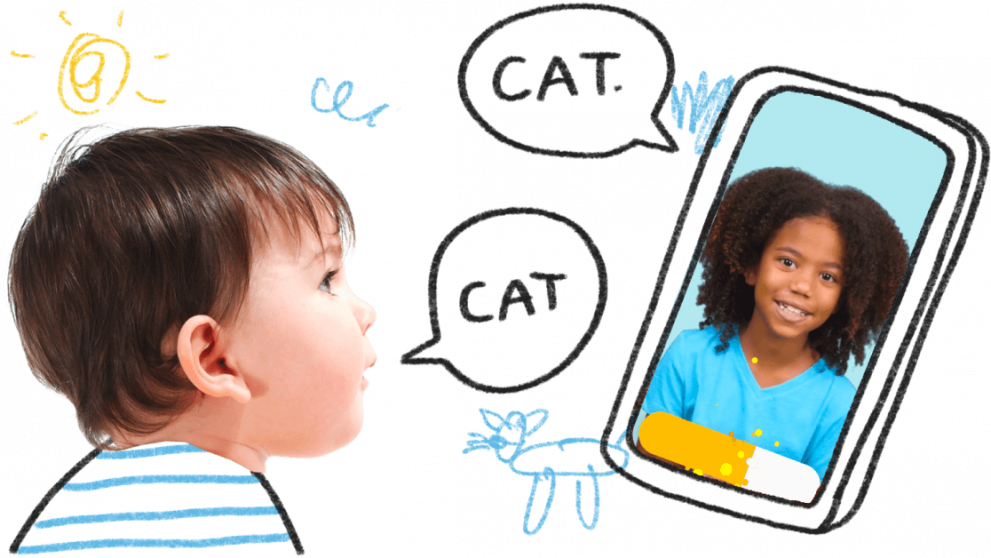 "Wow in the World"
Hosted by Mindy Thomas and Guy Raz, this podcast focuses on science-driven content that is both interesting and educational. The hosts guide curious listeners on a journey through the scientific wonders of the world.
Children engage in STEM learning from the comfort of their homes. Also, STEM subjects usually considered hard are made easy by the hosts' manner of explaining facts and encouraging questions. They really try to ensure that no child is left out.
The podcast features daily challenges (Two Whats!? And a Wow!) alongside its weekly episodes of approximately 25 minutes each. The podcast is available on Apple Podcasts, Google Podcasts, Pocket casts, Spotify, and NPR One.
"What If World"
Children today are curious and tend to ask their parents outlandish questions that have no straightforward answer. "What If World" is the perfect podcast for such kids, as host Eric O'Keefe takes all the absurd questions from children and turns them into silly stories that show kids' creativity.
The stories also stimulate the imagination of young listeners, so they don't fear to speak their minds. The questions children ask may be difficult for parents to answer making this podcast an excellent way for children to learn without involving their parents. The episode lengths range from 10 to 30 minutes.
"Kidnuz"
"Kidnuz" is a thought-provoking, yet quick and easy to understand series that focuses on raising informed and engaged children that will confidently participate in important discussions of the moment.
Discussing current events with kids may feel overwhelming for parents. That's why this podcast is excellent for introducing children to topics in a way that encourages talking about things that matter to them. The podcast is also an excellent opportunity for children to become informed. The hosts are professional journalists and mothers who understand how to engage young children.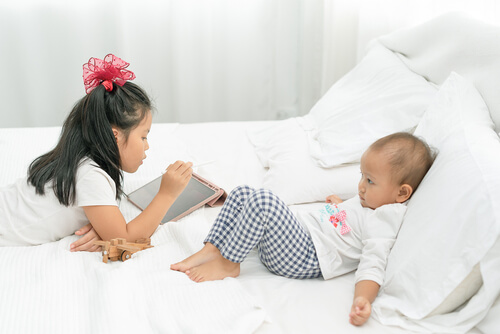 "But Why?"
"Parents are always faced with questions that leave them completely stumped and lead them to research their children's inquiry," explains Jessica Sanchez, a parenting and youth writer at MLA Format and SwiftPapers.
This fact-filled podcast is the perfect way for curious children with head-scratching questions to learn from a group of educated hosts. The episodes that average 25 minutes in length focus on answering silly and serious questions alike in an educational manner. The hosts cover topics as serious as racial discrimination while incorporating lighter topics to ensure the episodes are both fun and entertaining
"Short and Curly"
This is a podcast that beats the notion that ethics is a subject that is studied only at the college level. With the help of famous musicians, athletes, and clever kids, this podcast explores complex ethical questions in a manner that young kids can comprehend. This podcast is based on the importance that social-emotional learning has on building character.
The hosts try to teach children to pose and listen to their conscience and ask appropriate questions whenever they are about to do something. They also teach children to be masters of their emotions.
With this podcast, children can grow into ethical human beings who build an ethical society. The 25-minute long episodes are extremely helpful.
As learning models continue to diversify, podcasts are becoming more ingrained in the learning process. Children can now learn from the comfort of their homes in a fun and entertaining manner without their parents' supervision. The "best podcasts for kids" listed here should be checked out by every parent. If they are appropriate, then they should encourage them to tune in.
Have a question for our Speech Therapists?