Creative Activities for Kids to Do at Home during COVID-19 Quarantine
Nov 25, 2020 During this COVID-19 pandemic, people have been limited to their homes, and the level of frustration and anxiety has risen in children and adults alike. Children are stuck at home because schools are closed down, and the opportunity for extra-curricular activity is limited.
Around the globe, parents are getting short of ideas on how to keep their kids busy all day long. Most kids are now bored with puzzles, toys, and video games. They want to go out and play or hang out with their friends, which is becoming impossible as COVID resurfaces.
Many parents are working from home; with work and house chores, planning new activities for kids at home has become a hassle. This is a tough time indeed, but don't panic. Where many of the adults are struggling with the uncertain economy and earnings during the Covid-19 pandemic, children are also coping with their own set of issues.
They miss their schools, friends, and outdoor games or activities they would do with their friends. You both are frustrated with the situation, but the only difference is that children are too young to understand the complexity of the situation.
If you are a parent struggling with your kids being at home, this article is worth reading. We have come up with a list of some creative home activities to keep your kids engaged and maintaining a social distance.
Let's have a look!
Make and Play with Slime
Children love to play with slime. They can make plenty of things with it, and brings out their creativity. Some parents are not happy with their children playing with slime as it sticks to the carpet or rug and carpet cleaning is not an easy task. Instead of stopping your children, just spread a sheet on the floor and ask them to play on it.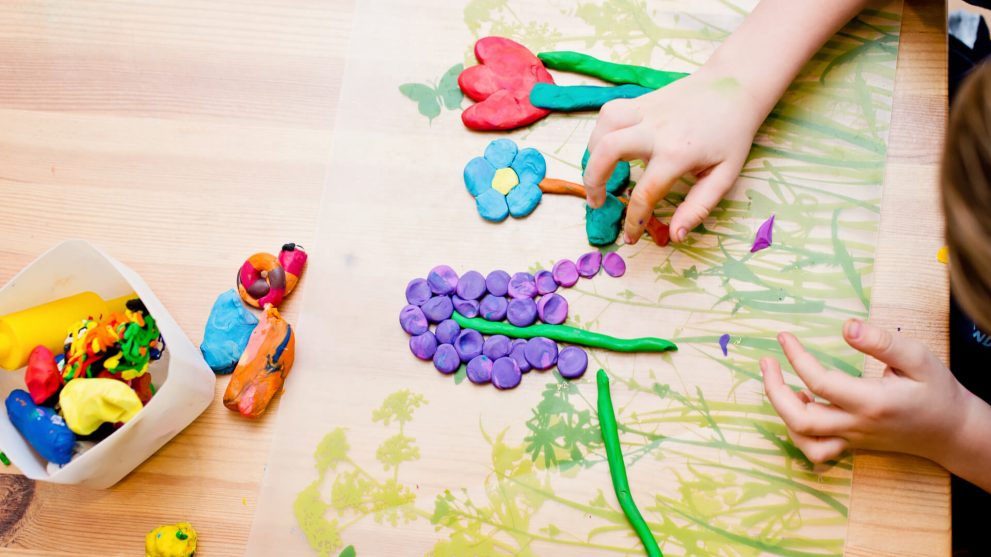 Making slime at home is simple. All you need is three ingredients; five-ounce white glue, contact lens solution, and baking soda.
Take glue and mix half a teaspoon baking soda and four tablespoons of contact lens solution. Continuously stir it unless it starts becoming thick. Use your hands to knead it when it transforms into a blob. Keep kneading till the slime becomes harder. You can add glitter or food color to it to make your kids happy. Ask your kids to participate with you in making slime at home; they'll love it.
Play Towel Skating
This game is just the same as its name sounds. This is a fun activity that can also clean your house. Pour cleaner on the floor. Then put some rugs under the kids' feet just like roller skates and ask them to glide around. Be sure they are safe while playing and cleaning.
Introduce a New Language
Learning a language is an art and lets a child communicate in different cultures and build their careers later on. During this lockdown, it is a good idea to teach your child a foreign language. There are many options on the list, like Spanish, French, or Portuguese.
You can register your child in online language courses. Your child will learn through video lessons and activities. Even though the Speech Blubs app is a speech learning app, some parents use it to teach a second language too. Try it!
Use Spare Bits to Make a Treasure
This is one of the best activities for your kids at home to use their imagination and bring out their creativity. Make a pile of the spare bits, including empty bottles, tissue rolls, wrappers, broken electronics/gadgets, etc. Give this pile to your kids and give them five minutes. Ask them to think and come up with their invention with the items found from the trash. They can also give it a name.
Play hunting games with your kids to make them busy. Draw a map of your house, including both indoors and outdoors. Their job is to follow it to find a hidden treasure. Younger children like a simple hunt around the house, while for children who are above six or seven, draw a scavenger hunt with a puzzle at each point that guides them to the next point.
Virtual Trips
This might sound like something new to most of the parents, but this happens in real-time. from the comfort of your home, you can take your children on a virtual trip to different museums around the world. Google Arts & Culture has aligned with hundreds of museums worldwide to offer virtual tours to people.
The San Diego Zoo and The Monterey Bay Aquarium offer 10 webcams so that the user can use and have the ultimate experience from 10 different angles.
Cook with Kids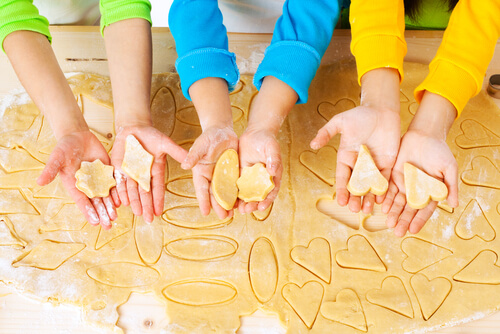 Children usually love to cook and try out new recipes with their parents. Take advantage of it and ask them to participate with you in cooking and doing little kitchen chores. Shonda Brown, CHOC clinical dietitian, says "even a child of two years old can help in so many little chores like washing fruits or veggies or mix the ingredients, or even a little cleaning." Nutrition experts of CHOC have shared some recipes and offer tips for how to encourage children to participate in the kitchen work.
Make a Happy Box
Children stuck at home can become depressed during this natural disaster. It is a stressful time for everyone. In this lockdown situation, a happiness box is a perfect bundle of joy. Take an old shoebox and decorate it with bright colors, pearls & beads, cartoon characters, smiley faces, glitter, or many other things that make your child happy.
Fill the box with different happy items when it is completed from outside. You can keep a small toy, a photo that makes them happy, their favorite storybooks, toffees, candies, or even chocolate. Keeping a letter from their favorite person like grandparents can make them happy, too, whenever they feel low.
Final Thoughts
This pandemic is a stressful time for everyone, but children are too young to understand the seriousness of the situation. They get easily bored at home. We hope that the above boredom busters and fun activities for kids at home help you to make them happy.
Speech Blubs App Helps Your Child Catch up!
Make sure to download the Speech Blubs app: available in App Store, Google Play Store, and on our website! Work on imitation and articulation skills, build vocabulary to express needs, and converse more! Set your personalised goals now and start learning.
Speech Blubs is a learning app for everyone: If you want to work on language development or your child has a speech delay, autism, Down syndrome, hearing loss, tongue tie, cleft palate, or Apraxia – kids find this app very helpful. More than 4+ million parents tried the app – see what they have to say about it.
You get free access to Parents Academy and educational videos about speech development in the app. You can even talk to our speech therapist if you have concerns! If you are still unsure, watch our free webinar with speech therapist Tori or join our Facebook Group for parents.
Have a question for our Speech Therapists?