The best way to help your child learn their numbers is to work with them on a regular basis. Children learn best when their parents are involved in their activities, and they give plenty of reassurance and encouragement.
Here are some early math games for kids that you can do with your toddler to help them learn numbers and to count to 10:
1. Coin counting game
If you give a toddler a beautiful toy, what will they want to play with? A box. This is because toddlers love "real-life" toys and often prefer them to plastic kids' toys.
With a toddler, things like boxes, pots and pans, and money will attract more attention than any toddler toy – so why not utilize this to your advantage?
To encourage counting for preschoolers, let them count coins. At the same time, you can work on sorting the coins by size and on learning the different values of the coins. Each of these are mathematical concepts that will develop over time, but that you can encourage by practicing regularly.
2. Magnetic fishing game
You can purchase magnetic fishing games at almost any store that sells children's toys.
These games are exactly what you would think they are – children use a magnetic pole to go "fishing" for magnetic fish.
Encourage your child to count the number of fish as they catch them. Not only will this encourage counting, but it will also help them with their hand-eye coordination.
3. Songs about numbers
Children love to sing and dance, and singing songs together is a great way to enhance learning. It is a perfect math game for kids, since they won't even know they are learning! And when it comes to counting to 10, there are many songs out there that can help your child learn.
All you have to do is YouTube "number songs" and you can choose from a long list of catchy tunes to help your child learn their numbers – and have a blast while doing it.
4. Get active while counting
When it comes to learning, we always like to encourage you to get your children outside. And when it comes to mathematics, nature is one of the most educational places your child can be.
Why? Because there are examples of math all over – the symmetry of a snowflake, the pattern of a pinecone, the geometry of a honeycomb, the height of different trees – math is everywhere you look. Of course, you can't expect your toddler to understand the geometry of a honeycomb, but you can encourage them to count outdoors.
Go for a walk, choose a piece of nature (i.e., a tree), and see how many you can count on your way.
5. Speech Blubs' "Numbers and Me" section
Speech Blubs is a speech therapy app that can help toddlers and young children to work on their speech. It can be used by all children, including those that are at a "typical" developmental level, as well as those who may have developmental speech delays due to things like autism or other learning disabilities.
The NUM8ER5 AND M3 section of the app puts elementary numerical concepts on the tips of children's tongues. It is a great early math game that you can use to teach counting to preschoolers.
Speech Learning Simplified!
Start 14-day FREE #StayAtHome offer!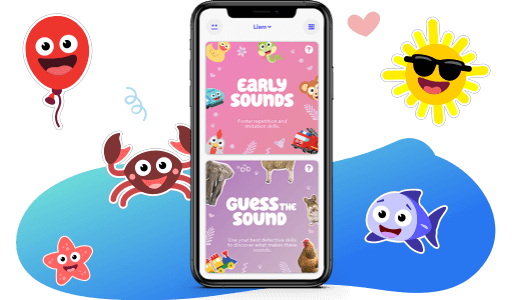 As children learn, the brain processes mathematical and linguistic stimulus in completely different locations of the brain. But, by doing exercises that target both of these neural centers simultaneously, you can help pave new neural networks within the brain.
When using Speech Blubs, children's participation will be rewarded with fun facts that show how various numbers appear within the world, on our bodies, and within society in general. Regular updates of fresh and new content keep the app exciting and interesting for young ones.
Remember, however, that while the app works to help kids learn numbers and the concepts behind them, children always reap the most benefits when their parents participate. In return, it's important that you make time to laugh along, mimic the speech models with your child, and extend the ideas on the app into the real world so that they can gain more context.
The more time you spend doing toddler activities and using the Speech Blubs app with your child, the more benefits they will receive from it.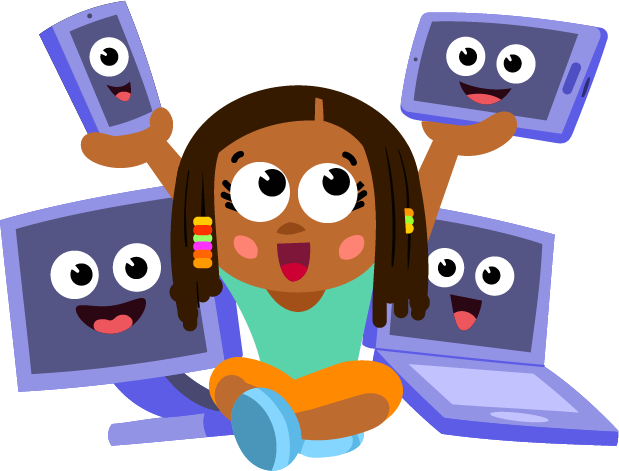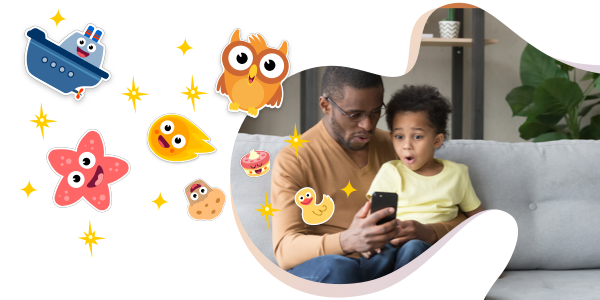 Speech Learning At Home
Hours of guided smart screen time to find a balance between remote work and taking care of your children!