Keeping Kids Occupied while Travelling with a Plane
Feb 10, 2022 Being cooped up inside has me dreaming about summer and our vacations. Every year, we go to Ocean City, NJ with my family and spend a week at the shore.
We are also traveling to Aruba for two weeks with my in-laws. Traveling for three hours in a car has me stressed, but traveling for four and a half hours in a plane with two kids, has me even more worried about activities for kids that will keep them occupied!
I decided to start thinking of things that I can bring and do to keep my children occupied, learning and happy. These kids activities can even be used right now, since we are all looking for ways to keep those minds active and engaged.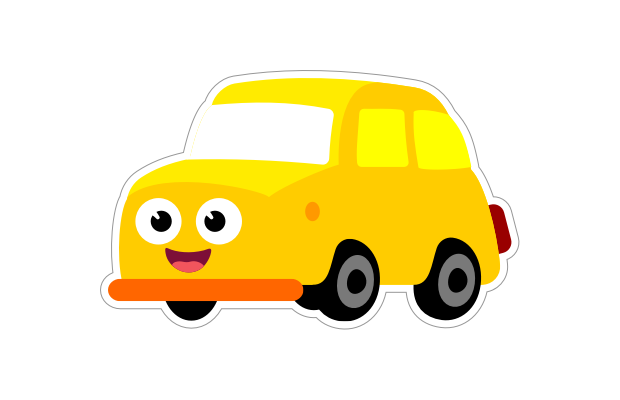 1. Get them to Focus with Travel Tickets
This is a super cute kids activity when you are traveling or even trying to get your child focused on homework. You can print out little tickets from the internet and give your child a bag with a certain amount in them. Every 15-30 minutes, you have your child give you a ticket. When the tickets are gone, you will hopefully be at your destination OR done with homework.
The tickets can be designed by your toddler, can be modified to make it their favorite color or include their favorite topics, can be used to work on fine motor skills (taking the tickets out of the bag) and speech skills. Have your child count the tickets at the end!
2. Play-Doh Activity Mats
These are really cool kids activities. You can print and laminate the sheets so you can use them over and over again. I literally have a binder full of these and recycle them every so often.
Have your child/children pick out what mats they want to use for the trip or for the day. You can find mats that focus on colors, letters, shapes and numbers. Use the doh to re-create whatever the object is on the sheet. If you're taking these on a trip, I'd suggest only taking a few colors of play-doh with you so that it doesn't get too messy or overwhelming for you!
3. Little Town Game
Take a few small cars and a piece of paper. Draw a town on the sheet, making sure your child helps you design, if they are old enough. Talk about what you'd see in a town (even things like street lights, sidewalks, pets).
This will work on their speech and language AND critical thinking because they will have to picture it without actually being there. Once their town is drawn, you can have them drive the car through the town. You can even create "roadblocks" where they have to do a puzzle or task to get past the roadblock.
4. Use Learning Apps for Kids
Traveling is the perfect time for learning. With fun and engaging activities, most kids don't even notice that they are actually learning. The Speech Blubs App is one option to keep in mind: your child will be entertained with mini-games, riddles, sing-alongs, fun facts, sentence-building, and face filters while expanding their vocabulary!
Boost Your Child's Speech Development!
Improve language & communication skills with fun learning!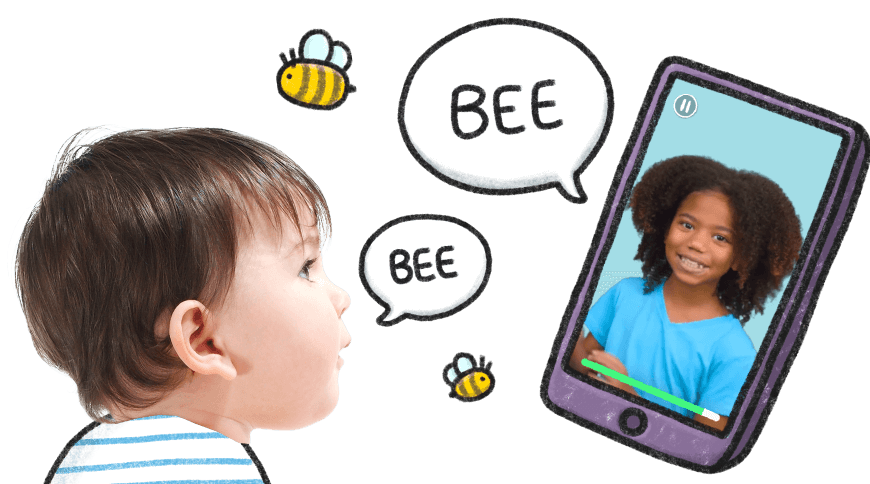 5. Magazine Game on a Plane
"I Spy" is a simple kids game that has been around for a very long time, but kids will get bored if they are on a plane because there are only so many things you can see. Take different magazines with you and have them look for different things on the page. This is a perfect travel activity for kids! Go on a scavenger hunt through the magazines in the plane! Have your child look for something red, blue, or purple. Look for something that is round. Can you find a car? An animal?
6. Felt Board Activities for Kids
You can make your own "felt board" to take along on the trip, or buy a felt board set … rather than use a "board" just use a simple piece of felt (like the size of a piece of paper or slightly bigger) that you can buy at your local craft store. An example of this is the Snowman Building Set I made this last winter. You can also do felt board faces, people (with clothes), animals on the farm, a sea life set (good for us on the way to Hawaii!) etc.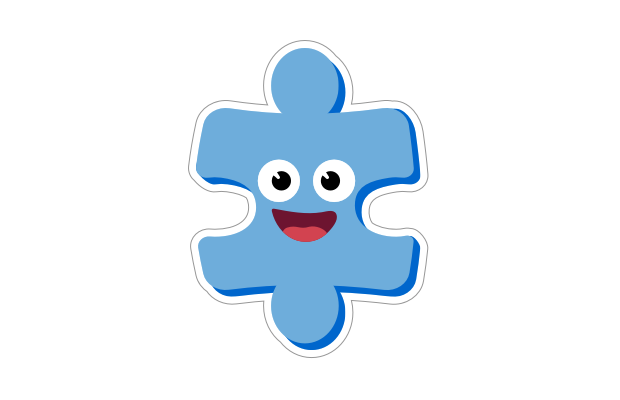 7. Foam Puzzles are a Fun Travel Game
Foam is lightweight, which makes it good kids activity for traveling. You can buy a commercial set, OR you can make your OWN foam puzzles by purchasing some foam sheets at your local craft store. You can even find them in the dollar store! Buy sheets and cut out shapes for a shape puzzle, or buy pre cut shapes and cut them into a few pieces and have your kids put the puzzle together. Make sure you are asking your kids about the shapes, texture, size and color of the pieces.
8. Open, Close, In and Out
I got this idea from Children Kingdom. They would go on long car rides with their children and thought of this idea using several different size containers. You can use a pill holder, contact case, travel bottles, etc.
This is a great children's activity to work on language skills because you can talk about concepts such as open, close, in and out. This can also address fine motor skills because they have to open and close the different containers. Take small amounts of play-doh with you and have them fill the containers. Once, the containers are filled, they can practice taking everything out.
Have a question for our Speech Therapists?