One Million+ Downloads on Speech Blubs
Jan 27, 2022 Speech Blubs is the little app that could! This top 10 educational app is helping toddlers speak sooner!
Speech Blubs app by the Numbers! Everything you always wanted to know about Speech Blubs, but were afraid to ask. In a cute, easy-to-read infographic. One million downloads can't be wrong!

We think big, we think differently. We started with a vision of helping kids. Now, our vision has evolved to want to make the world a better place by helping parents and their kids, and to have a fun time doing it. Speech Blubs is the first of our line of products that is sustainable and that will have long-term impact on our society. The bigger the impact, the more we want to pursue it. The one million downloads is just evidence of the start of a big impact, that we're on the right track, and that speech therapists, parents, and kids are noticing.
Download the learning app Speech Blubs to receive personalized feedback from a speech therapist-inspired screener. You'll get loads of Tips & Tricks for dealing with your child's current speech status.
Boost Your Child's Speech Development!
Improve language & communication skills with fun learning!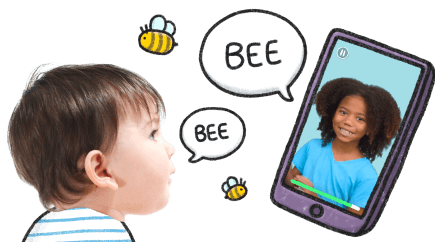 It's such a simple concept, yet my child absolutely loves it. He loves imitating the other children, which surprises me with his developmental delay. Very cool app. It's worth the purchase.

Socoone
Have a question for our Speech Therapists?