"How does this app even work? Is it good for my child?" We say yes! Don't take our word for it, listen to happy mom Lindsay Clarke of Bright Steps Behaviour in this Speech Blubs video review.
Lindsay works in a child development field, so her enthusiasm about the Speech Blubs app is the biggest award ever! Need more proof? Check out more Speech Blubs testimonials from our community of satisfied users describing how scientifically-proven video modeling works.
Read Lindsay's Speech Blubs Review
"I don't even know where to begin with how much we love this app! My daughter Evelyn will be turning two in just two weeks. At around 16 months (shortly after quarantine started), we realized she wasn't quite hitting some of the expressive speech milestones for her age.
We became more mindful of our expectations for verbal communication throughout the day, but also wanted some fun and specific ways for her to practice while we awaited a formal speech & language evaluation. I stumbled across the Speech Blubs app, and it is a gold mine of engaging and effective practice. After completing the little developmental questionnaire, it was recommended that Evelyn practice with Speech Blubs for 10 minutes per day. It tracks how long she plays and which words, phrases, songs and categories she has practiced.
I usually set her up with the app when I am trying to make lunch so that she's busy learning (and not getting into mischief). And I typically have to pry the game out of her hands because she LOVES playing it that much. The app is so incredibly thoughtful, engaging, and reinforcing. I'm blown away by not just how beautifully her vocabulary has bloomed, but also how her confidence and pride have bloomed as well.
I can't recommend using this app enough, as someone who works in the child development field – it is worth every penny!"
Download the Speech Blubs 2 App and Start Learning
Speech Blubs 2 is an update of its highly-rated (4.6⭐ on Apple Store) voice-controlled speech therapy app. Try a 14-day free trial to check out this version's new look, helpful parent's section, new saveable face filters. Your subscription also gives you access to the reading app READING BLUBS!
Speech Learning Simplified!
Start 14-day FREE #StayAtHome offer!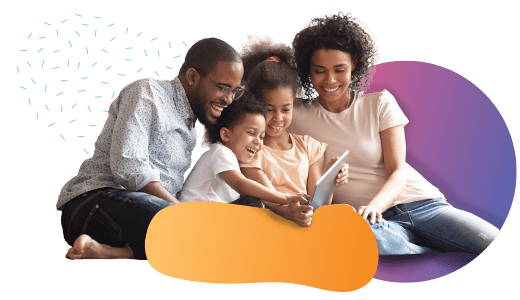 The author's views are entirely his or her own and may not necessarily reflect the views of Blub Blub Inc. All content provided on this website is for informational purposes only and is not intended to be a substitute for independent professional medical judgement, advice, diagnosis, or treatment. Always seek the advice of your physician or other qualified health provider with any questions you may have regarding a medical condition. Never disregard professional medical advice or delay in seeking it because of something you have read on this website.