7 Strategies to Motivate Your Child to Learn
Often, children tend to lose focus or interest in their studies owing to distractions, difficulties, and more. It becomes their parent's responsibility to help them stay motivated enough to study. Here are tips on how you can help motivate your child to learn.
Why You Need to Motivate Your Child to Learn
Having a high-quality educational background breeds success. As parents, it's only natural to want the best for your child, just as a job-seeker looking to land their dream job would hunt for the best help. They might ask "where's the best resume help near me," as they look to improve their chances of an interview with a high-quality resume. Parents also share a similar enthusiasm for perfection when it comes to their kids, they look to provide them with the best tools for an accomplished and successful future. In the world we live in, having a solid educational background offers such a prospect.
7 Strategies That Can Help Motivate Your Child to Learn
Are you a parent or guardian looking to motivate your child to study? Here are seven strategies to help you out.
1. Provide a Conducive Learning Environment
The environment is critical to getting your kids to stay focused on learning. Consider having a study area with the necessary elements or prepare a section of their room to match this need. There are multiple factors you'll need to achieve to create a conducive study environment, some of which include minimizing sources of distractions, providing a comfortable sitting arrangement, having a good lighting and ventilation system, and more.
2. Build a Positive Reading Atmosphere and Attitude
It's helpful to build a positive attitude and atmosphere towards education in your home. Children like to mimic the actions and habits of their parents, guardians, or loved ones. Consider serving as a role model by showing genuine interest in your child's educational life. Here are some tips for developing a positive reading atmosphere in your home.
Cultivate the Habit of Study Periods
Consider having a tradition where family members make out time from their day to read. Such periods could range between minutes to a few hours.
Read to Your Loved One
Family traditions such as indulging in bedtime stories, reciting poems, and more help improve the reading culture in your home.
Fill Your Home with Reading Materials
Consider making a habit of having multiple reading materials in your home. You can fill your bookshelf or library with academic pieces and other forms of literature. So, novels, articles, magazines, and more are welcome additions.
3. Let Your Child Lead
One common mistake many parents do is attempting to steer the direction of their child's education. Often, taking this approach leaves kids feeling out of touch with learning and they subsequently withdraw from it. The aim of motivating your loved one isn't to control their education, but to guide the process instead.
An excellent way to build the desire for education in your loved ones is to let them captain the ship as much as possible. Consider letting your child have direct input in their learning choices. It's helpful to also extend this relationship and trust to extracurricular activities and career picks. The more control a child feels they have over an area of their life, the more engaged they'll be in it.
It's to identify and focus learning around your child's interests. What do they find fascinating? What topics are they enthusiastic to discuss with others? These answers can help guide you to their interests. Consider fashioning a suitable learning program to reflect these findings.
How you can do this
For example, if your child is interested in the solar system, you can provide them with books that offer engaging information on solar bodies. Afterward, have them discuss their findings and favorite facts with you. You can also employ videos in place of books.
If they are interested in the screens, show them educational apps like Speech Blubs!
Boost Your Child's Speech Development!
Improve language & communication skills with fun learning!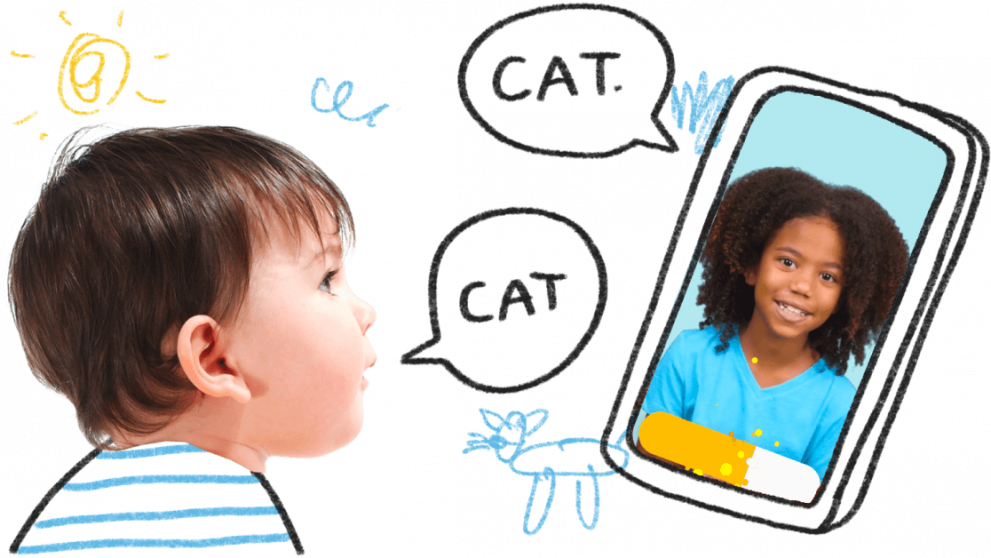 4. Have a Good and Sincere Communication
Having good communication with your child is critical to your goal of building their learning culture. An excellent rapport means they'll come to you for advice, and also help you understand their challenges and strengths better. You should strive to achieve an open atmosphere so they can freely express their thoughts and opinions.
Here are ways you can achieve a good rapport with your child.
Acknowledging their inputs,
Share an enthusiasm for their passion,
Pay more attention to what they are learning, rather than their performance.
5. Find the Appropriate Learning Style
Children have certain preferences when it comes to learning styles. Many students often have a dominant form, while others learn effectively when tutors mix things up. It's best to identify which style suits your child to improve the quality and rate of assimilation and understanding. Here are seven common learning styles tutors use while teaching.
Visual,
Physical,
Verbal,
Logical,
Solitary; and
Social.
Explore the various styles to find the right fit for your loved one.
6. Spice up Learning Sessions with Creativity
Are you searching for creative ways to keep your child's attention on their studies? Then, consider adding game-based learning routines to study sessions. This approach is fun and will help improve your child's cognitive and non-cognitive skills. Many educators employ this form of teaching to keep their student's interests in different subjects.
Exploring game-based routines in your learning sessions is an excellent method to introduce new topics, concepts, grammar, and more. Many apps offer game-based learning routines on the internet. You can download the appropriate software to your kid's smartphone or computer to engage them on certain subjects or topics. You can boost their zeal with apps that support groups or competitive learning.
7. Have Milestones and Rewards
Setting milestones and offering rewards for achieving them is an excellent method for motivating children to learn. Teachers often build their student's interests by offering them special privileges for accomplishing certain educational tasks. Rewards systems are effective motivators as you can employ such a setup in developing your child's desire for learning.
Rewards for success can range from an extra hour before bedtime to a treat at the ice cream store. When your kids accomplish a task or an educational milestone, it's helpful to celebrate their achievements. Providing children with positive recognition of their efforts will keep them motivated to learn. Such feedback is especially necessary for kids in elementary levels of education.
Final Thoughts
The world has evolved into an age where having a solid educational background is a crucial aspect of success. Consider employing the strategies to maintain and improve your child's motivation to learn. You can focus on their interests, recognize their efforts, identity effective learning styles, and more.
Have a question for our Speech Therapists?