Feb 13, 2022 Like your kiddos, Speech Blubs is learning and growing. If you are not completely current on the latest developments with our app, take a seat, and I'll tell you.
We've had a Makeover
Did you know that Speech Blubs has a new look and feel? The new design makes learning more fun and more colorful. We have added even more different activities, and right at the start we make sure your child is at the centre as the main character of the exercises. This year we have also started growing a community of parents and kids who are all working through similar issues, to share their difficult moments, as well as the happy, funny and proud ones. And get this, we now have speech therapists who answer your specific questions, and offer advice about your child discretely and directly.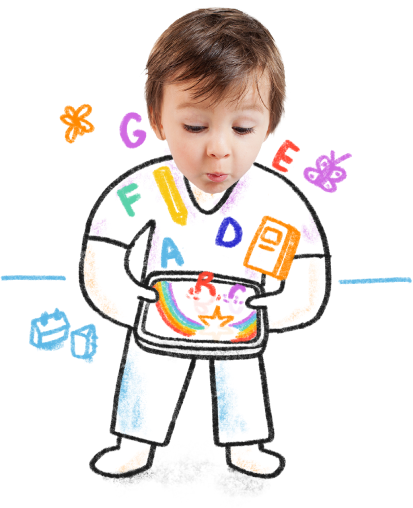 BONUS!
Most exciting is that your membership gets you a second app, Reading Blubs, for FREE! This cutting-edge, state-of-the-art learn-to-read app is what your child needs as they grow past the level of the Speech Blubs' exercises. Get an early start with these fun pre-reading skills that will serve your kiddo well for years to come.
Boost Your Child's Speech Development!
Improve language & communication skills with fun learning!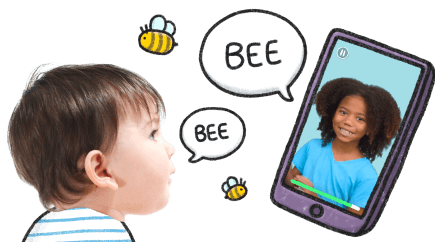 "Gonna Take a Sentimental Journey . . ."
One of the new features in the Speech Blubs app is the Personalized Learning Journey. This is a way for parents (and kids!) to keep track of your kiddo's progress in the app. The journey shows everything your child has finished, and provides a path for continuing with the exercises. You can add more than one child to the same account, if you'd like, too, and follow the progress of each one individually. Within the app you can also set goals and set-up notification reminders for Speech Blubs practice, so you don't have to remember one more thing.
Your kiddo can be proud of all the progress made, and use it as motivation for doing more! They won't even know they're learning!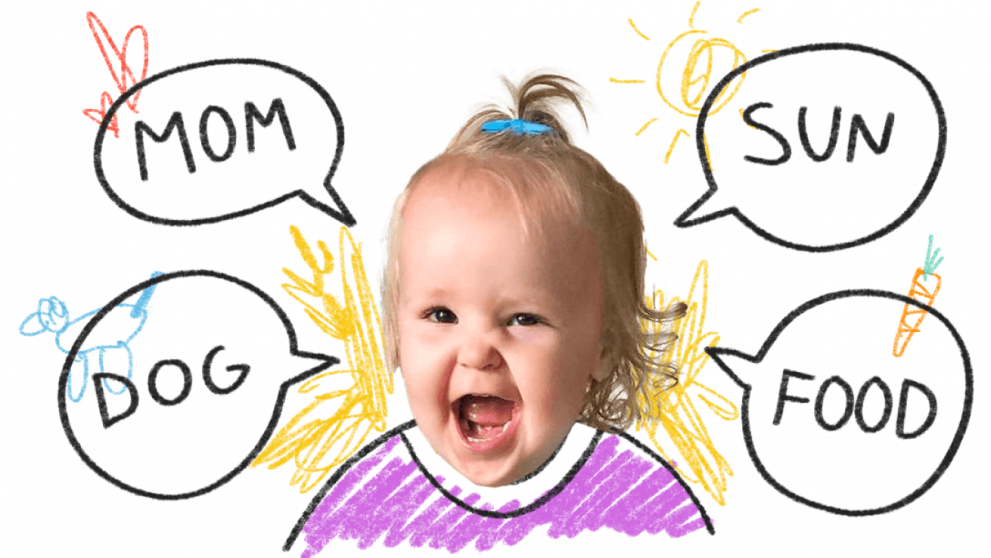 Creating Memories
For those of you who don't do social media, face filters are little pictures that appear on your device screen to make the picture more fun. For example, in our app, when your kiddo learns about lions and finishes the exercise, the app prompts them to take a picture with their face inside a lion's mane. The picture is saved on your device as a fun reminder and keepsake. There are tons of new ones, too! Oh, and don't think you can get away with not taking some pictures! Speech therapists say that kids learn faster if a parent joins in the fun. So take your picture, and share it with loved ones!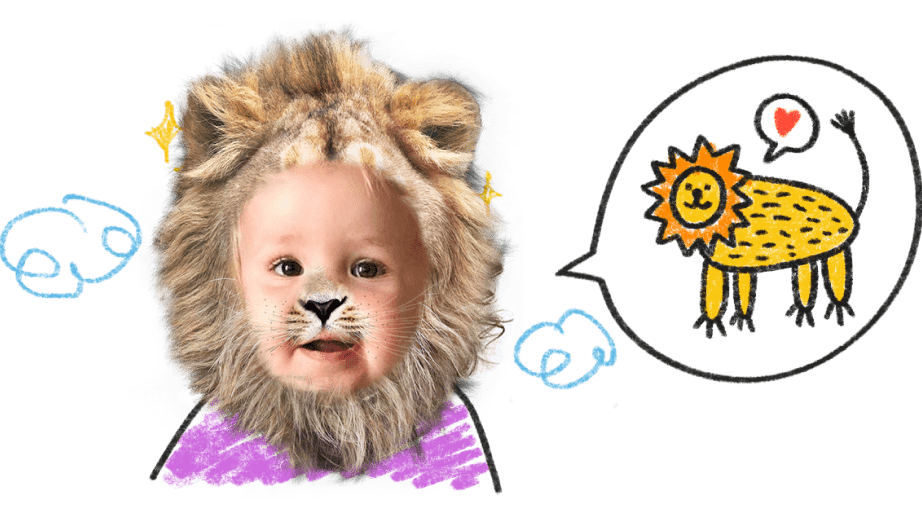 Your Kiddo in Our App!
We've upped our personalization game so that your kiddo actually feels they're in the game! We start by learning their name, so that every time your child opens the app to practice, the app is talking directly to them. Then you choose your favorite photo of your kiddo's face and they become a character in the exercises! Your kid is on the screen in the game!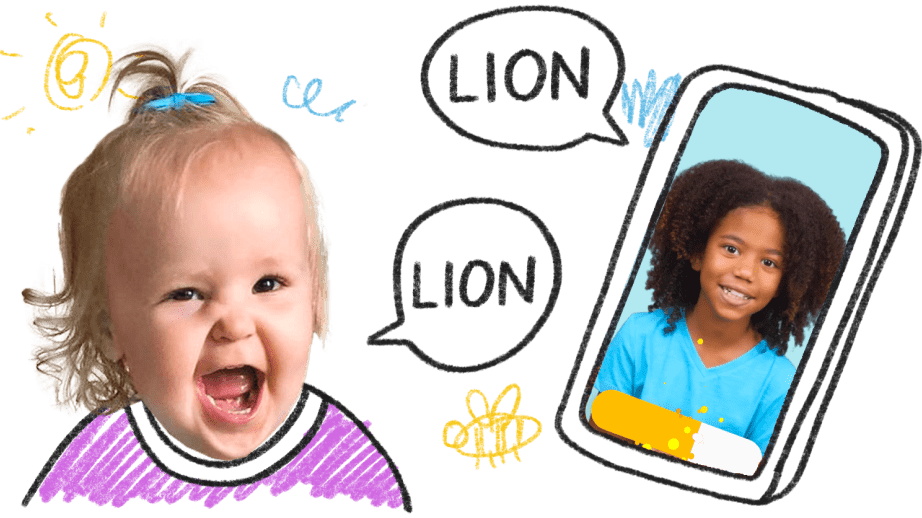 Parents' Academy
In the updated version of Speech Blubs we are slowly releasing a NEW section that contains blogs and articles focusing on parenting, child development, and speech-related difficulties. The expert advice is condensed in bite-sized format – something to look through while your kiddo is going to the bathroom, or taking a nap. There are actionable tips and tricks for being an amazing parent in today's world.
Recommended article
Chat with Others About Your Experiences
And when you have a more specific question about your kiddo's progres, you can write directly to our speech therapists or ask a question in our Parents group on Facebook! The speech therapists and other parents in the group have often been through what you are experiencing right now. Sit on our couch and unburden yourself in a safe environment! Everyone has been there. Believe me.
Ask questions, share your difficult moments, and make friends in our group!
Extras and Added Value
Have you heard about our live online events such as "Toddler Talk with Tori Hirsch," or invites to the "Autism Parenting Summit" that we shared with our parents this year? As a subscriber you have access to a bunch of online events with experts in the areas of speech, parenting, tantrums, etc. that will have a direct impact on how your day goes. Make it easy, let us introduce you to lots of cool people!
Bottom Line
We want YOU to enjoy your stay with us. Yup, YOU. In all seriousness, we do because your opinions make our app better. Y'see, we create focus groups that deal with how the app works, how it can be used, and your experiences so that we get firsthand feedback from our most important customers, like you. We try not to leave you empty-handed, either. When you participate, we have prizes. Who doesn't like prizes, I ask you?
Being a part of our community also means you can become a part of our playtesting team – where parents and kids test out the newest features in our app and get rewarded. It's a win-win-win, because your kiddo will benefit from using our app, your suggestions will benefit others, and you get a reward, as well.
Now you know everything to make an informed decision. If you have any questions, please do feel free to contact us, we are always happy to help!
Boost Your Child's Speech Development!
Improve language & communication skills with fun learning!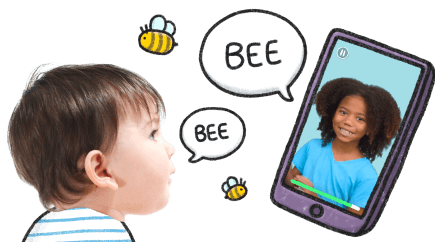 Have a question for our Speech Therapists?