Improve Your Child's Early Literacy Skills
Jan 15, 2022 Your child's early literacy development can start as early as their second birthday. When children learn literacy skills at an early age, they tend to carry the habit into adulthood and make learning a continuous process in their lives.
Improving literacy skills does not mean giving your three-year-old assignments to work on, but simple actions can help. The best-known working method is reading stories to your child, especially during bedtime, or using pictures to help identify objects.
You are a Role Model
Every phase of a child's life includes role models. Parents should be their first role models, and as they grow they learn the importance of learning from others.
Apart from the need to learn from others, children also learn the importance of letting others learn from them for a stronger and cohesive society. Children should be able to ask questions of parents or people from whom they are learning. When kiddos need help, their role models should extend a helping hand.
While as adults, they will be able to get help from professional writers like at EduBirdie, where they can just ask them to "write my assignment for me" and get the work done. But for children, for now, we need them to learn from their own experiences. Learning from their own mistakes will boost their confidence, but make sure to assist them and explain the concepts that are difficult for them.
Children Develop Writing Skills Early
Kids' writing skills are essential to them eventually doing better on college assignments. Children who learn to write early in life do better in the early grades. They can construct simple sentences with ease or write simple paragraphs as they advance.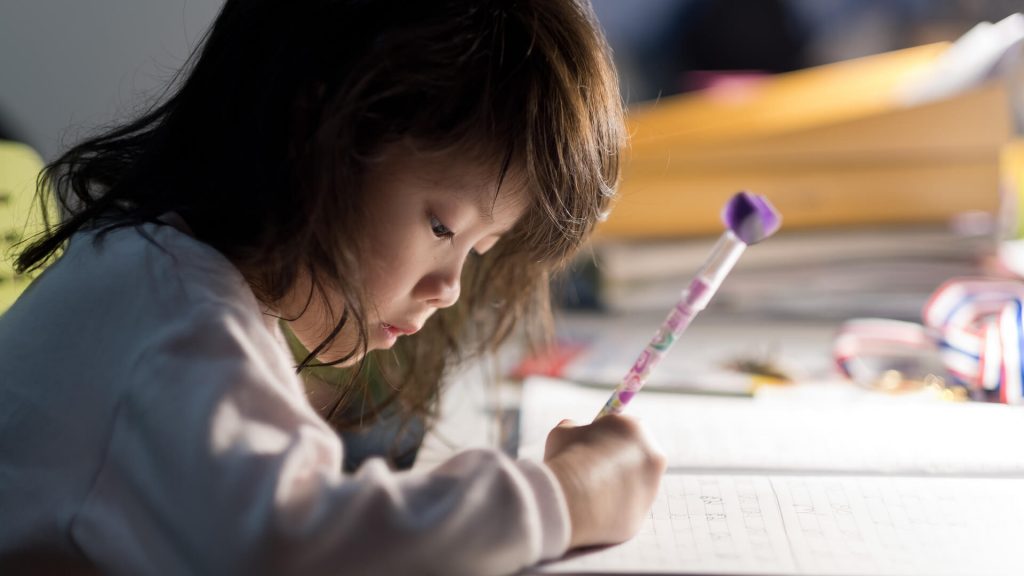 One of the best methods to help your child learn writing skills is to use pictures and let the child narrate a story about the picture. Later, after they start school, they will be able to write exciting stories from pictures of nature, etc.
Your child can vividly remember the pictures they see and the stories for many years. Early literacy development is, therefore, important.
Children Learn the Voice of Words
Toddlers learn their first words because they constantly hear their mother or caregiver speak. The first language they learn is the language they hear most being spoken in their homes.
The "voice of words" or the sound of words helps children learn how to pronounce letters and words. As children learn pronunciation, they advance and learn the meaning of words.
Children can learn the letters of the alphabet as they hear their parents or caregiver pronounce them. After they start school, they catch up quickly on the voice of words and can pronounce words with ease. The voice of a word can help children easily learn a second language when they grow up.
Boost Speech Skills with Speech Blubs 2
The newly updated app boosts kids' learning with fun activities and words they can learn from their peers. Expanding vocabulary can help with your child's early literacy development.
Boost Your Child's Speech Development!
Improve language & communication skills with fun learning!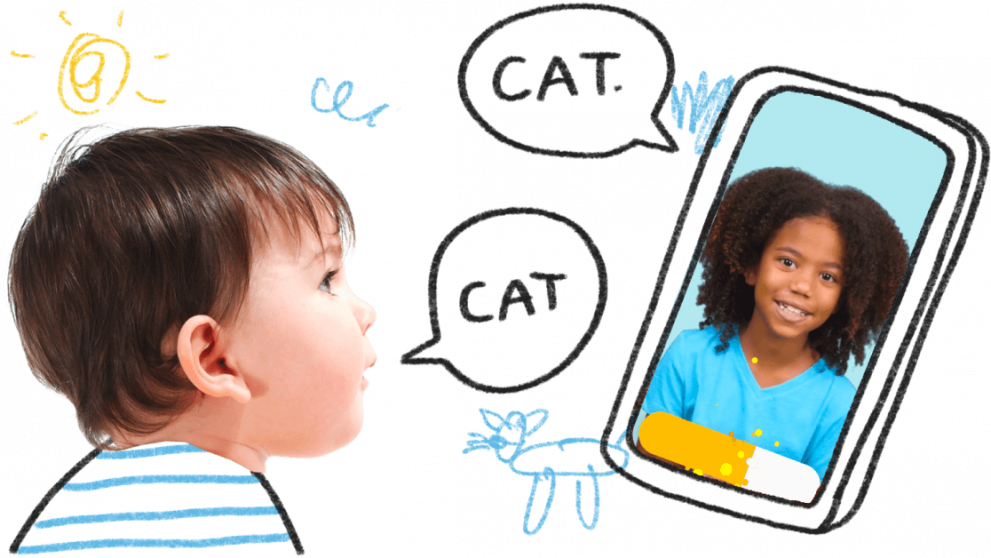 Children Develop Vocabulary Literacy
The meaning of words and how to use them in ordinary conversation is an essential component when teaching your child literacy skills. During early literacy development, children easily learn how to use words in a conversation.
As a parent, you can direct your child on how to use words correctly and correct them when they make vocabulary mistakes. When a child builds their spoken vocabulary, they apply the same knowledge when they start school. They easily learn to write sentences and place words correctly in sentences. Vocabulary literacy is essential in essay writing when children are more frequent writers later in life.
Children Learn a Reading Culture
Every day your child listens as you read a book to them, and they hear you explain or tell stories to them you develop a culture of reading.
Students need to read extensively if they wish to perform better in school assignments and exams. Students who grew up in a reading culture are less likely to have difficulties reading when they grow up.
After college, individuals have to continue reading to develop skills in their career and to be up-to-date. Such a reading culture is better developed from childhood.
Get Active to Improve Literacy Skills!
The focus on early childhood literacy should not be curriculum-based, but rather activity-based. Children enjoy activities like games, singing, dancing, and other simple exercises. You can incorporate the activities to fit into a learning lesson and your child will never forget the lessons they learn while doing an activity they love. The things that children learn in childhood help shape them into adults who can build another literate generation.
Have a question for our Speech Therapists?