Family Activities to Do While Quarantined
Feb 14, 2022 Most places all over the world are dealing with the pandemic and a mandated quarantine.
I'm located in N.J. and it seems like every day we are given more directives about what not to do! I wanted to give you a blog on things that you CAN do as a family. These family activities are inexpensive and can be modified depending on the age of your child/children!
Set up a Movie Theatre
My daughter is three, and watching her Disney movies is one of her favorite family activities. If her behavior is good throughout the day, we allow her to watch part of a movie before bed. One way to get the entire family involved is to pretend you are in a movie theatre!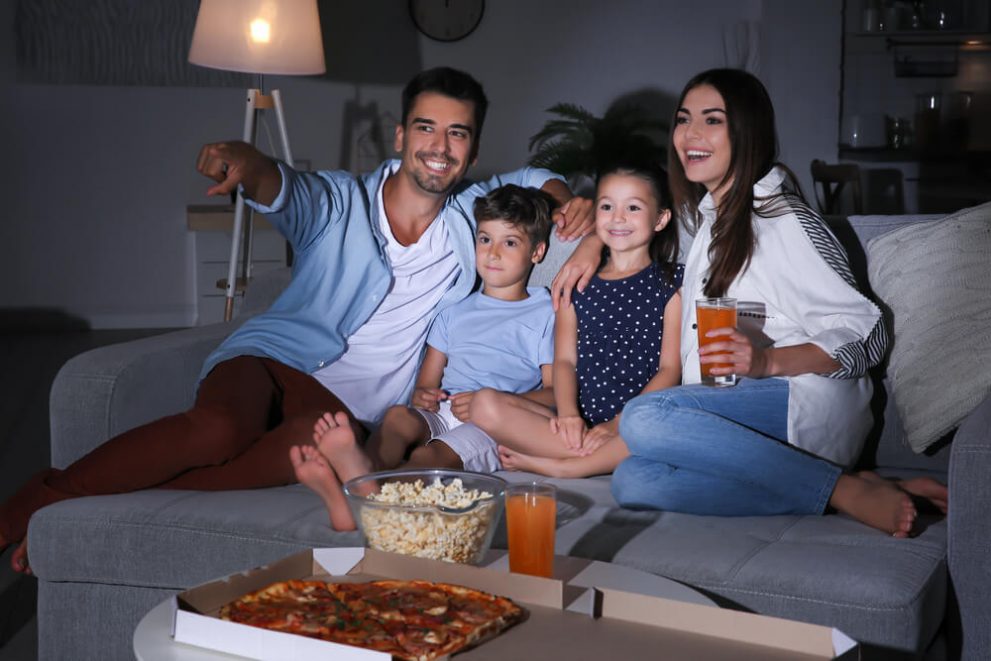 Before starting, show your kids what a movie theatre looks like (if they've never been to one). Make sure you are discussing and talking about what they see and what they'd need for the next step.
Have your kids set up blankets, pillows, and cushions in a way that makes it look like the movies.
Make some popcorn together. If you have a young baby that is learning how to talk, say things like "pop" or "yum" to introduce them to more sounds. You can have your toddlers put different seasonings on the popcorn (if you have some). If not, plain butter always works.
Pop in a movie and enjoy. My daughter gets annoyed, but I will occasionally pause the movie and ask her comprehension questions. It could be about how a character is feeling or where they are traveling. It provides an opportunity for language and is an example of how to use screen time positively.
Play Board Games
If you are feeling bored – board games are the best family activity! We have a few at home that are geared towards toddlers, like "Sneaky Snacky Squirrel," and "Minnie Mouse Matching Game" (both from Amazon), but if you have older kids, you can play the same board games that we did as kids. Break out Monopoly, Chutes and Ladders, orthe Game of Life.
These can also be found on Amazon if you don't have them around the house. These can be used weekly or monthly, so they won't go to waste once we are out of the quarantine.
Boost Your Child's Speech Development!
Improve language & communication skills with fun learning!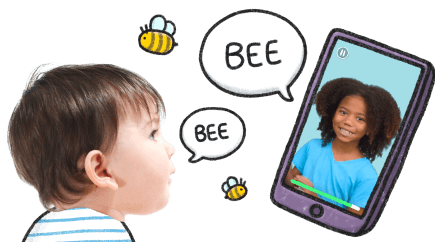 Pretend Play Grocery Store or Restaurant
We have a play kitchen for our kids, which they love. You can set up a pretend restaurant. Have them take your order, repeat it back to you, go and cool it, then bring it back to you. You can give them "money" for their services. If you do a google image search for restaurant menus and fake money, a lot of different options will pop up to make it more authentic. You can use the play money from Monopoly or have your child create their own money using construction paper and crayons. Both options give you plenty of time to work on speech and language and fine motor skills!
The grocery store game is another activity you can do! Make a list with your child of the things that you need for dinner or for around the house. You can have them go to your pantry! After you are armed with some materials that you need, go to the "grocery store."
This works better if you have some play food, but if not, have your kids create simple foods from paper and markers. You might need to show them some pictures online of what to create, but they will get the hang of it!
Treasure Hunt
You can do this activity inside or outside of your home. It's also perfect this time of year with Easter right around the corner. Have a scavenger hunt with your kids. Hide eggs around your house for them to find.
If you have older kids, you can put clues in the eggs as to where the next egg will be hidden. These clues can be simple – "You can find me where mommy and daddy cook," or can be a little harder like, "I get very hot when you push my buttons! 325 is the perfect temperature for cakes to bake."
We did this with our three-year-old and had very basic clues inside for her to find the eggs. To be honest, I think she spotted them before we could read the clues, but it still kept her entertained and burning some of that energy!
Hopefully, these quick little activities will give you some relief from boredom and get your kids running around! I know how hard it is to be cooped up in the house with little ones running around while you're trying to work. Make sure YOU take a break, as well! These activities will give you a little "brain break!" Good luck and stay well!
Have a question for our Speech Therapists?