Kids Games that Teach Hygiene
Feb 14, 2022 Our world is all about hygiene right now. What's the right way to teach about it? How do we teach it? When can a child fully understand the concept of being hygienic?
I have a toddler (3-years-old) and we started around the age of 2 to show her the basics of hygiene: the good handwashing habits and how to sneeze/cough into her elbow. I can tell you that she still sneezes and coughs into her hand (yuck), but does wash her hands. She will even ask to go into the bathroom and wash before and after eating her meals.
Handwashing is super important, especially now. We are also fortunate that the daycare/Pre-K that she attends makes them wash their hands very frequently so she gets the same consistency that she would have at home.
`
`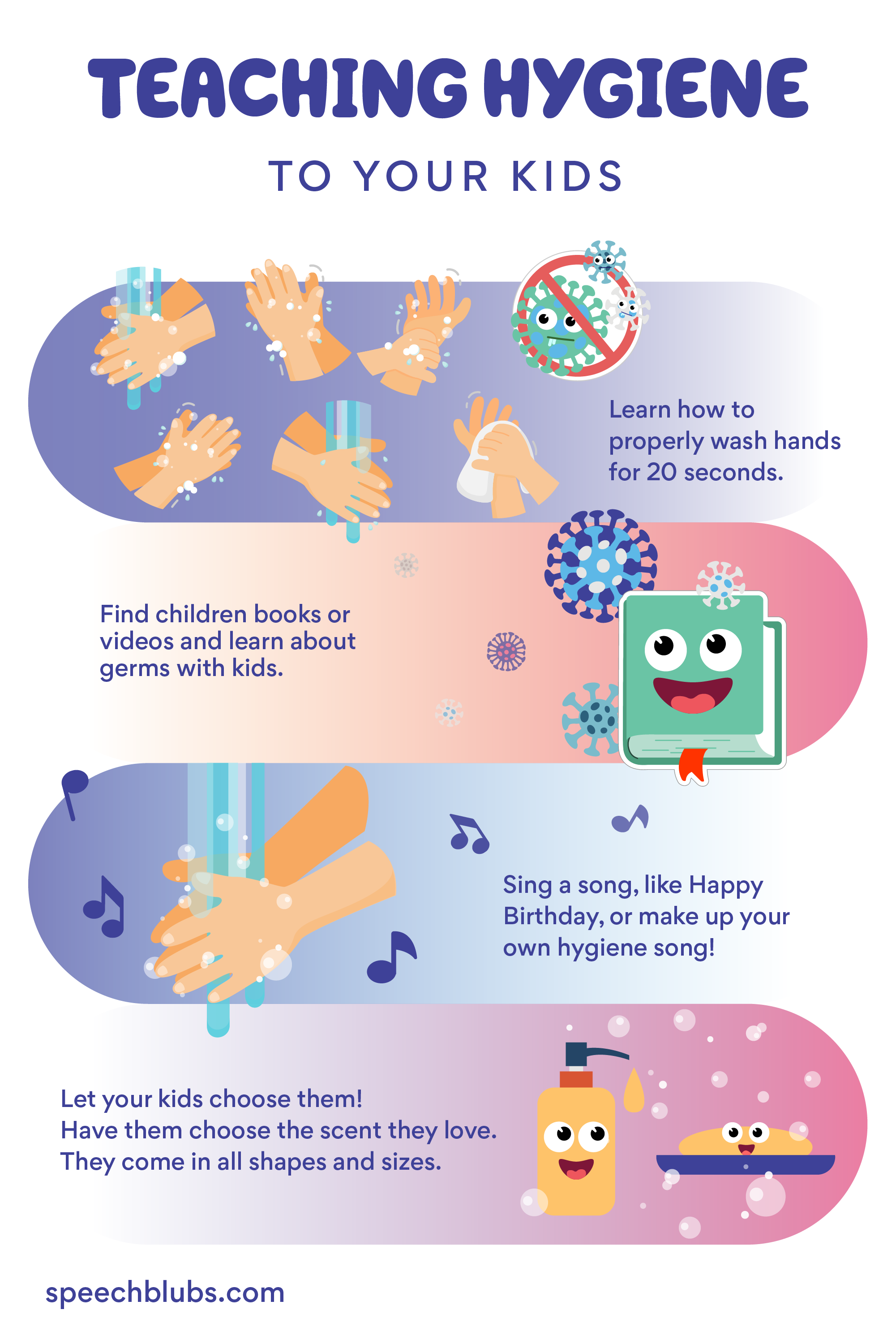 One of the biggest tips I can give parents about these normally mundane tasks is to make them fun. How in the world can you make handwashing fun? This blog will go over some ways to make learning about hygiene interesting.
A Handwashing Chart
For my daughter, Nora, any sort of chart where she can track her progress worked wonders. It helped us significantly with potty training, too! If you google "handwashing chart," a bunch of images will pop up that you can print and use.
We used to make potty training charts on our own (the perks of having a prep period at school) with different pictures that Nora was interested in at the time. She had charts with Muppet Babies, Puppy Dog Pals, Moana, and Halloween-themed (yes . . . she loves scary movies).
The same concept applies to the handwashing chart. We would give her stickers for every time she'd wash her hands and when she got to the specific character, she'd get an M&M or Skittle. If you don't want to use food, you can use stickers every day or coins.
Books about Germs
Explain germs to your kids and how they make you sick. If they are struggling with the concept, here are a few books that might help.
A Germ's Journey
Germs Are Not for Sharing
Germs Make Me Sick
As you are reading, make sure you point out important pictures or explain things like hygiene that your child might not understand. Kids need repetition to learn and make a habit so if they don't get it at first, keep trying! Rotate the books every night so they don't get bored reading the same book every night.
Singing Songs
Nora always loved music so we knew that incorporating music and singing when handwashing would make it fun for her and keep her focused. The Center for Disease Control suggests washing your hands with soap and water for at least 20 seconds to kill the germs. Don't forget to rinse your hands with clean running water, too!
We started having Nora sing her ABC's or Happy Birthday. Both songs last about 20 seconds and kids can learn those pretty easily, especially if they are in pre-school.
If they don't know all of the words or go through them quickly, you can have them sing it twice. Make silly faces while you are singing or have them sing happy birthday to their favorite animal. The sillier you are, the more they will think of it as fun.
Boost Your Child's Speech Development!
Improve language & communication skills with fun learning!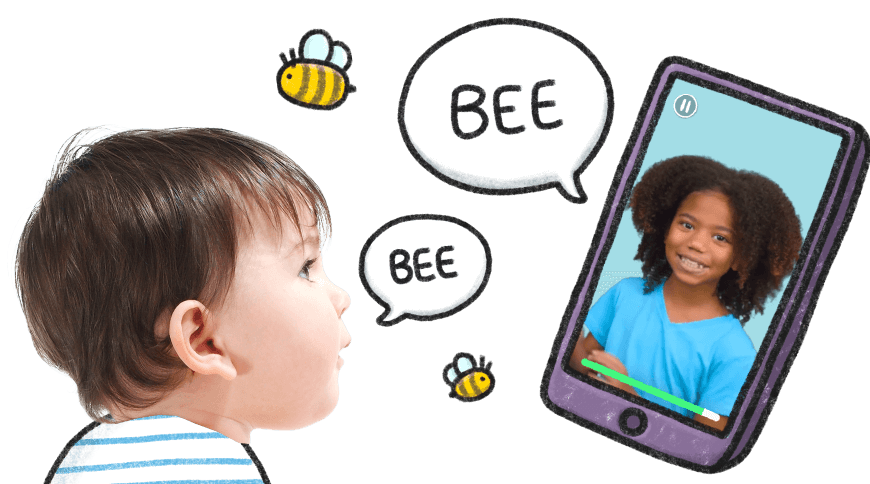 If your children are a little older, they may be able to retain and recall a specific hygiene song. You can use the example below with your children:
The Hand Washing Song
Wash your hands, wash your hands
Before you eat, before you eat
Wash with soap and water, wash with soap and water
Your hands are clean, you're ready to eat.
Wash your hands, wash your hands
After toilet use, after toilet use
Wash with soap and water
To keep disease aaaaa-way.
Soap Dispensers
You can have your child pick out specific hand scents that they find interesting or that smell really good to them. Bath and Body Works smells hand soaps that smell like pies and dessert, which are always a big hit in our house. We let Nora pick out the scent she likes and then, when we use it, have her guess what food it is.
In addition to fun scents, you can look for soap dispensers that are geared towards kids. Amazon has Star Wars, flower, Ninja Turtles, Sesame Street, and Moana-themed soap dispensers that might make your child more interested in hand washing.
Finally, they make soaps in all shapes and sizes. We found Lego, bunny, construction, and many more different soap shapes to use when we wash our kids' hands. If you're looking for something small for Easter baskets, these might be a really cute idea to use as a gift!
I hope these suggestions work and make learning about good personal hygiene a little more fun and easier to handle with your kids! Taking these steps toward good hygiene practices will certainly reduce the risks of catching a virus in this pandemic. If you have any other questions, please let us at Speech Blubs know and we will work on writing a blog ASAP!
Have a question for our Speech Therapists?