What to Expect at an Occupational Therapy Evaluation
Jan 17, 2022 Before your child begins occupational therapy, there needs to be an evaluation. But what exactly is involved in an evaluation?
An occupational therapy evaluation determines whether a child would benefit from therapy and to create a custom therapy plan. A custom therapy plan requires providing an occupational therapist with lots of information about your child's development.
While an occupational therapy evaluation can be daunting, it is a much-needed process to assist any child with developmental delays and disabilities.
Instead of approaching the evaluation with fear, here's exactly what to expect at an evaluation!
Boost Your Child's Speech Development!
Improve language & communication skills with fun learning!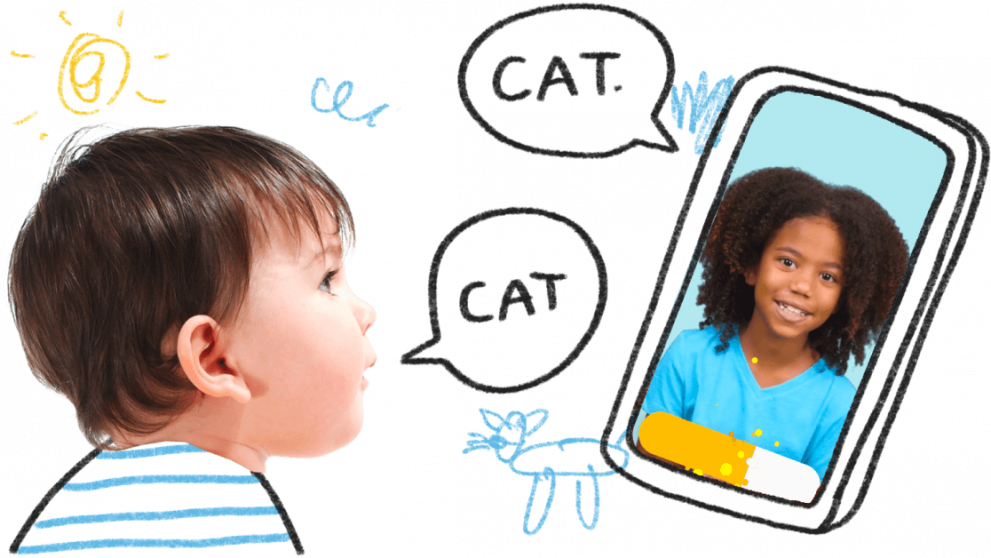 What is Occupational Therapy (OT)?
Occupational therapy (OT) is a specific therapy designed to assist children with a range of physical and developmental disabilities or delays to enhance his/her function with day-to-day activities. Some individuals also see occupational therapists after a physical injury.
This type of therapy is ideal for children with Autism Spectrum Disorder, Down Syndrome, Sensory Processing Disorder, and more. Even though a child can take care of some daily needs, OT will help your child "fine-tune" fine and gross motor skills to further development.
For instance, a child with Autism can put on a shirt and pull-up pants. But he/she struggles with buttons and zippers. An occupational therapist will work with the child to enhance fine motor skills to be able to zip up a back or button a shirt.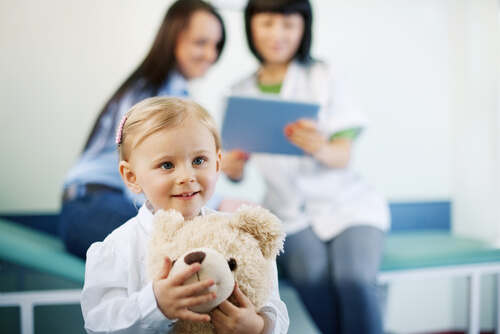 With extra help, your child will begin to flourish developmentally.
Not only will your child complete everyday tasks, your child will also gain self-confidence through learning skills he/she can do independently.
What's Involved in an Occupational Therapy Evaluation?
First and foremost, come to an occupation therapy evaluation with an open mind and information. Think of it as an assessment. A vast amount of information is required about your child.
Before the evaluation, you may likely be given paperwork which will include the following topics related to your child:
Medical history
Birth
Development (up until evaluation)
Areas of concern
Reaction to sensory experiences (a Sensory Profile)
Remember, you are your child's advocate, and nobody knows you child better than you! Especially when discussing your child's strengths and weaknesses associated with development.
An evaluation is about creating a specific therapy plan to suit your child's needs related to developmental strengths and weaknesses. The more information you provide, the more the occupational therapist is in a position to design a custom therapy plan.
My Own Experience with an Occupational Therapy Evaluation
When my three-year-old went to an occupational therapy evaluation, it was to determine two things. One, what the main concerns are with his development, and second, whether occupational therapy would benefit him.
I must admit (as a parent) the evaluation was mentally exhausting. The occupational therapist had many questions related to my son's development and my concerns. The main concern during the entire evaluation centered around autism signs.
For the past six months, my son's speech and language development have completely regressed. Now with this speech regression, I'm seeing more signs of Autism I didn't know or recognize before.
To prepare for this evaluation, I sat down and thought about every concern and Autism sign I was seeing. I highly recommend you compile a list of concerns. It does not matter how small the concern is. When it involves your child's development, no concern is too small!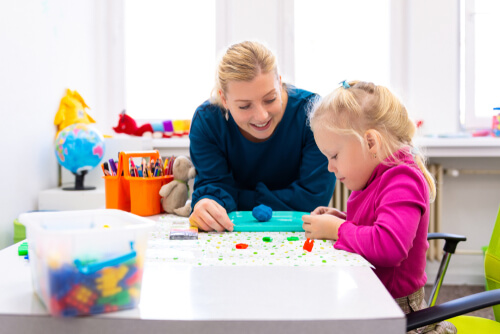 However, I still felt bad bringing in a full-page worth of concerns related to my son's speech and signs of Autism I was seeing. I also had a long list of specific concerns associated with how he reacts to sensory input.
Since the age of two, I have noticed my son has had an extreme overreaction to certain sounds, textures, and sights. On the list, I included every sensory experience in which he had a horrible reaction. The only downfall to this list is the fact that his sensory input changes. What sounds and textures bothered him a month ago do not bother him now.
I also wrote down examples of sensory experiences to help the occupational therapist understand that we might also be dealing with a Sensory Processing Disorder along with signs of Autism.
Conclusion
An occupational therapy evaluation is a much-needed evaluation to assess your child's developmental strengths and what needs more work. With extra help, your child will begin to flourish developmentally.
Although you cannot fully prepare for an evaluation, you can bring with you a vast knowledge of your child's developmental history and a list of all the concerns you have.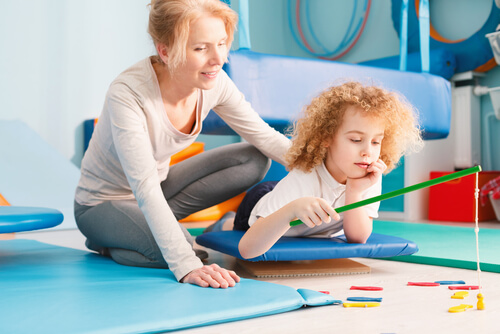 The process of going through an evaluation and starting occupational therapy is intimidating for a parent. I should know because my son just went through an evaluation to begin creating a tailored therapy plan to fit his needs.
But don't think about the negative prospect of your child "being in therapy." Think about the positives occupational therapy will give your child like increased self-confidence and more independence by learning how to complete everyday tasks.
This occupational therapy evaluation is one of the key components of starting your child on a positive track in life to better accommodate his/her unique development.
Have a question for our Speech Therapists?