Staying home is problematic at best, so adding the cancellation of your child's speech therapy sessions and the resulting regression can be frustrating. Are there any solutions?
To say the COVID-19 virus has inconvenienced speech therapists and their patients is a serious understatement. Kids everywhere are missing therapy sessions because of school closings, "shelter in place" orders, clinic closings, and social distancing recommendations. The economic cost for speech therapists is staggering. One obvious solution is offering online speech therapy sessions. This blog explores the current state of legislation about telepractice or teletherapy, discusses what it comprises, and what is being said by the American Speech-Language-Hearing Association (ASHA). I warn you, this is not all good news.
Speech Learning Simplified!
Start 14-day FREE #StayAtHome offer!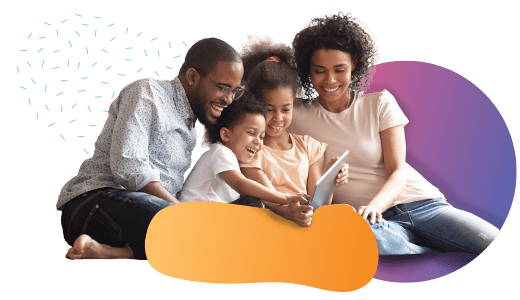 What is 'Telepractice'?
Simply put, telepractice is the term adopted by ASHA to describe professional services provided by speech therapists remotely for their patients. ASHA adopted the term speech therapy telepractice, rather than the frequently used terms telemedicine or telehealth to avoid the misperception that these services are used only in health care settings. Other terms such as teleaudiology, telespeech, and speech teletherapy are also used by practitioners.
The speech telepractice is the application of telecommunications technology to the delivery of speech language pathology and audiology professional services at a distance by linking clinician to client or clinician to clinician for assessment, intervention, and/or consultation.

ASHA
This approach seems like a no-brainer for these troubled times. Service providers, meet service users. And no one has to leave the safety of their homes! Not surprisingly, parents and speech therapists would like to know if these services are available.
Well, Are These Remote Services Available?
It is true that the current state of quarantining has led to a lot of confusion over the latest information about what speech therapists are allowed to do. It is also true that the existence of one clear set of rules for its use is non-existent, and varies from state to state. SLPs can, however, check ASHA to get each individual state's Telepractice Requirements, as well as their contacts and licensure information. So, the answer is for interested parties to contact their state's licensure board to find out the latest, because oh yes, the rules are changing fast due to the high demand.
The state of New York's requirements are some of the clearest and most defined. Besides defining telepractice, this ASHA's article goes into great depth about what is and isn't allowed. Parents should reference this to inform themselves about the situation. Billing issues are part and parcel with this, as well, and need to be figured out by the therapist.
There are no inherent limits to where telepractice can be implemented, as long as the services comply with national, state, institutional, and professional regulations and policies. So basically, the SLP must be licensed in the state that the patient lives, and keep the content of the sessions within their professionally licensed area of expertise.
Take a free screener!
Get personalized feedback on your child's speech progress.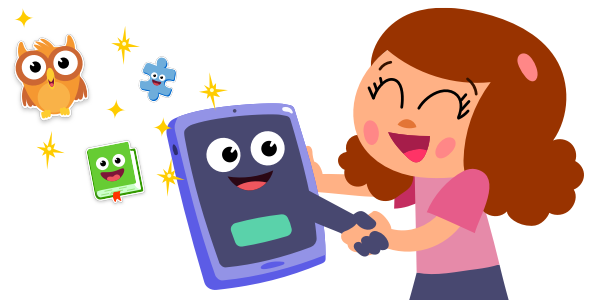 The Types of Teletherapy
Common terms describing the types of telepractice include: synchronous (client interactive), asynchronous (store-and-forward), and a hybrid of the two. Clearly, the most used is the synchronous method, where the therapist tries to make it as much like an in-person session as possible. Of course, this means that parents should be present for any session due to content and technological concerns.
Some states also require speech therapists to submit their session plans for approval. The bottom line is that they should contact their state licensure boards to ensure compliance. Because patient information is involved, the Health Insurance Portability and Accountability Act (HIPAA) compliance is also at issue.
Speech Therapist's Take
One example is described by our Speech-Language Pathologist Stacie Bennett, M.S. CCC-SLP who says: "In New Jersey, it is not legal to use tele therapy. I know that early intervention and some private practices ARE using it during this time, but I haven't received anything from our national licensing agency that it's okay to be using. In fact, we just got word from NJ Department of Education that our speech sessions that we are providing via Canvas (an online platform) is going to count for the student's IEPs. We are still being told very clearly to not use video except for our deaf students."
Stacie goes on to say how she uses Speech Blubs in her practice:
Again, we aren't allowed to use teletherapy, but I can say that when I use the app, I'm not having any issues with the filters and stickers. As long as there is a strong internet connection, everything should be fine! If it's ok to use teletherapy in other areas, I would say Speech Blubs could help therapists assign "homework" to their speech kids! Have your kids complete two or three activities a day with their parents and have their parents create a log of completion!

Stacie Bennett, M.S. CCC-SLP
The situation is similar in other parts of the world too. Natalie Barnes, Speech Therapist and Audiologist, told us how they are dealing with the teletherapy in South Africa: "I have wanted to offer teletherapy; however, our regulatory body is proving to be quite difficult with that in terms of regulations and patient confidentiality, so I'm doing home programmes for now (sending activities over email etc.)."
Natalie also gives further instruction on how to use Speech Blubs for at home practice:
I think Speech Blubs would be great in teletherapy with the speech therapist and caregiver in daily contact – whether it's a quick text message or email – to guide the caregiver on which activities on the app their child should be using and monitoring their progress. If there is a particular area of difficulty, then the therapist could send additional activities home via email.

Natalie Barnes, Speech Therapist and Audiologist
What Parents Can Do
If you're concerned your child's speech therapy progress is being interrupted, and that the progress may be lost, first:
Check your state's current telepractice guidelines to see if they are even allowed.
Contact your speech therapist to ask if they have any "inside" updates from their licensure boards that aren't listed on the web (you might ask if there are any other possibilities for homework or activities you can do at home).
Check out the Speech Blubs app as a source of over 1,500 targeted, speech therapist-inspired activities for you to practice with your child.
Follow up with your speech therapist to tell about your child's activities, your progress, and perhaps to ask which activities (of types of activities) you should do next.
Keep the progress rolling ahead! Take our 7-day FREE Trial!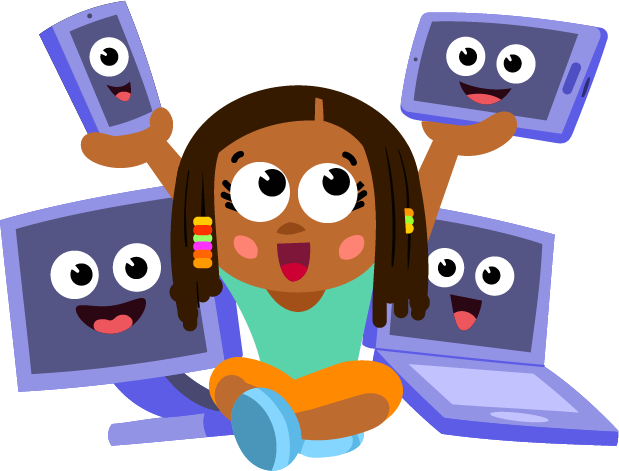 Have a question for our Speech Therapists?
Leave them in the comments! If you want to get a personal answer from our speech therapist, write to
ask-a-therapist@speechblubs.com!
The author's views are entirely his or her own and may not necessarily reflect the views of Blub Blub Inc. All content provided on this website is for informational purposes only and is not intended to be a substitute for independent professional medical judgement, advice, diagnosis, or treatment. Always seek the advice of your physician or other qualified health provider with any questions you may have regarding a medical condition. Never disregard professional medical advice or delay in seeking it because of something you have read on this website.