SLPs are Quarantined Too: Keep your Child Progressing!
This pandemic is nothing if not inconvenient. Many of your plans and scheduled events are going down the tubes as we try to slow the spread of COVID-19 by staying indoors.
One such scheduled kid activity could be your little one's weekly session with the speech-language pathologist (SLP). How frustrating! Just when you're seeing real progress, this quarantine happens and now you're looking at losing that great work.
Never fear! Speech Blubs is here! (cue the super hero music!) You now have something to work on while you're waiting for the therapist to re-open. Speech Blubs is an app that helps kids make sounds, then words, and then sentences. Just 10-15 minutes a day. The app has more than 1,500 fun kid activities for late talkers, and for preschoolers, as well. Speech Blubs was designed with speech therapists, parents, and KIDS, too! Those kids are a big part of our main method, called 'video modelling,' which is just kids watching other kids model speaking, and then trying to imitate them. This method is a proven way to help kids speak.
Speech Learning Simplified!
Start 14-day FREE #StayAtHome offer!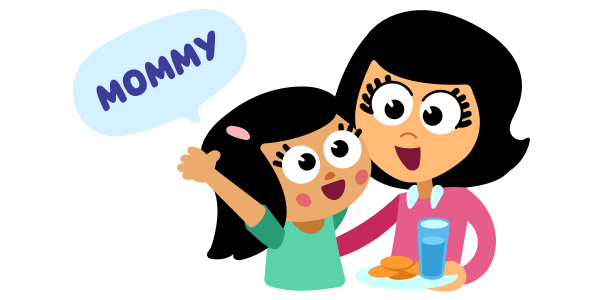 In this blog, I will give you some ideas of fun activities that you can do at home during this corona virus quarantine. Don't forget to stay safe and follow all protocols for not spreading the virus. Here you go:
Have Fun with Oral Motor Exercises
Parents might be surprised to know that it is quite common for the muscles children use in speaking to be underdeveloped. So, if you see your child not using a part of their mouth is necessary for speech, especially at around 2-3 years old, get them evaluated by a speech therapist to rule out any type of oral motor disorder. These are fixable issues. There are easy-to-do home exercises that are also fun that will get your child's mouth, tongue, and lips working correctly and nimbly. Check out this blog that delves into some of the exercises:
Play Articulation Games
Articulation is the physical sounding out of letters and phonemes that make words. To be understood, articulation has to be accurate in how and where it happens. Articulation therapy is where kids work on specific sounds that are not coming out clearly when they communicate. There are all sorts of activities that you can do at home, and include everything from making faces to reciting tongue twisters. Read this blog to check out just some of the kid activities that you can do at home:
Target Specific Sounds
One of the first exercises teachers and speech therapists do is to listen to your child's speech and then to target the sounds your child is having trouble saying. Repeated practice can be boring, unless you use Speech Blubs to engage your child. There are articulation exercises aplenty that will not only keep your child busy, but keep them improving. Check out the links below for age-appropriate sound production in toddlers and some activities you can do at home:
Work on Expanding Kids' Vocabulary
Expanding vocabulary is a never-ending task we all have. One way to attack this issue is to take advantage of all of the junk mail ads from stores advertising their products! In fact, you can make your own dictionary by cutting out pictures from the ads (try to choose things that your child is likely to use and remember), and then writing the words next to the picture, and then practice the words!
Making a personal dictionary is a great way to repurpose stuff that you'd normally just throw away, and to learn words and have fun together! That's just one way to expand vocabulary at home! You can also check out this blog for more ideas about how to expand your child's vocabulary at home:
Every Opportunity is a Speech Opportunity!
Spark conversation during your daily routines!
Don't fret, you'll all get through this quarantine. Try these handy activities and help your child's speech while you're at home. Stay safe and healthy!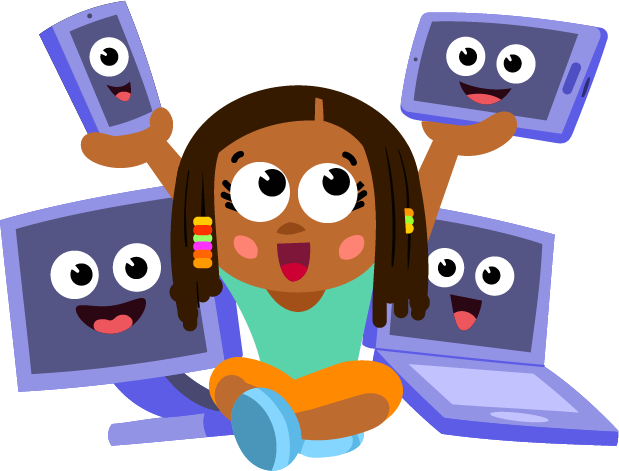 Have a question for our Speech Therapists?
Leave them in the comments or send them to hi@speechblubs.com!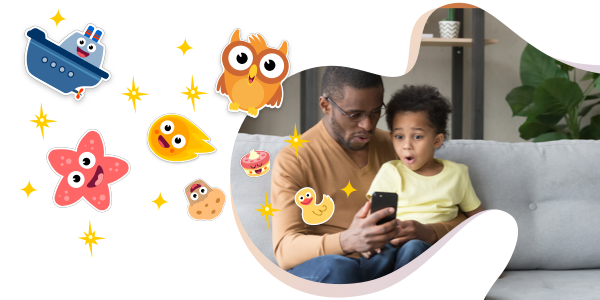 Speech Learning At Home
Hours of guided smart screen time to find a balance between remote work and taking care of your children!