How to Prepare Your Kids for Remote Speech Therapy
Jan 10, 2022 In the wake of the COVID-19 pandemic, the world has gone online in a whole new way. International lockdowns and social distancing rules have changed the way we do just about everything, including speech therapy for kids.
If your kids were seeing a speech-language pathologist (SLP) before the coronavirus emerged, they were probably used to seeing them in person. However, this face-to-face interaction is currently not feasible. This likely means that you'll need to prep your children for remote speech therapy to ensure they can continue with their sessions.
Try Speech Blubs App for Fun Speech Learning At-home
Boost Your Child's Speech Development!
Improve language & communication skills with fun learning!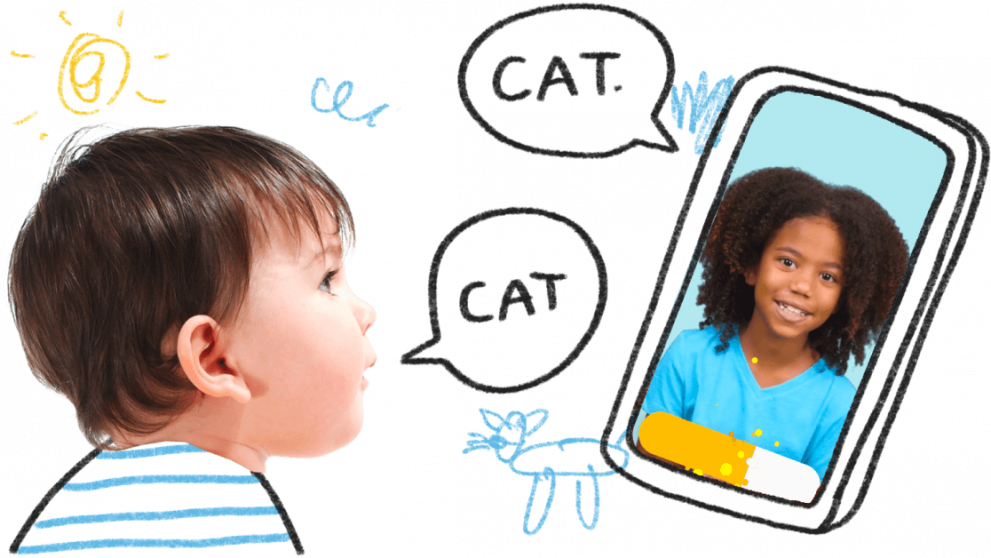 Why Speech Therapy Clinics are Offering Alternatives
The past couple of months have caused great upheaval in children's day-to-day lives. Schools, kindergartens, daycare centers, churches, and a variety of other locations that so many kids are accustomed to visiting have closed. Plus, they may be isolated from their friends and distant family members, too. This has caused stress and anxiety among many children who are anxious to reconnect and get back to normal.
Speech therapy clinics and other non-essential medical service centers have largely closed their doors temporarily because of the pandemic. The primary reason is to protect children and other patients from the coronavirus. However, there's a strong desire to shield kids from the additional stress of sanitizing, social distancing, mask-wearing, and long queues too.
The added burden of health and safety protocols may be too much for many kids to handle, especially if they're sensitive, very young, or have special needs. Remote speech therapy is being offered as a great substitute that offers safe and engaging interaction, and education, at a distance.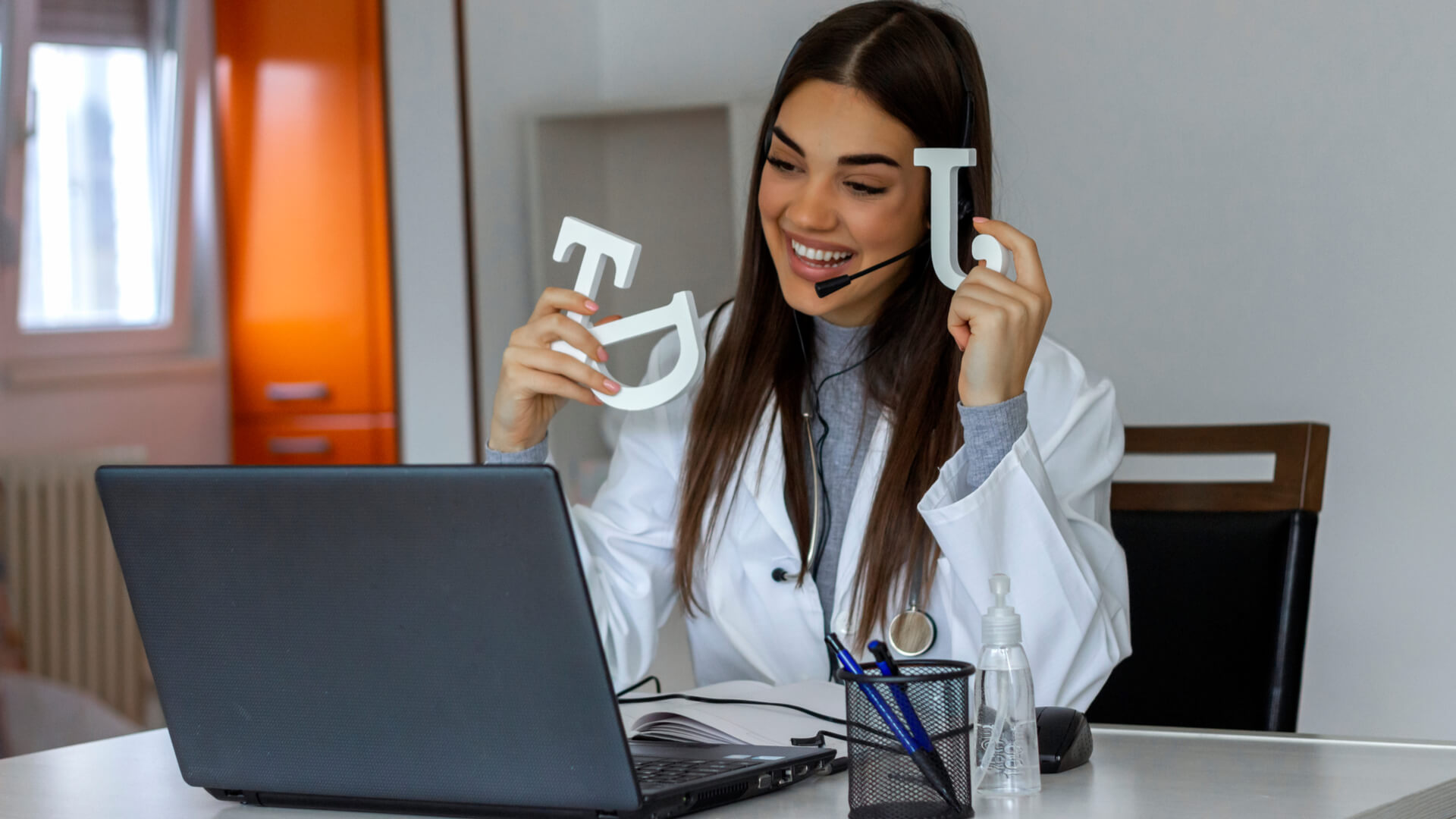 Why Use Remote Speech Therapy?
Continuity of care is extremely important for children undergoing speech therapy. This is why so many therapy clinics are now offering remote alternatives.
Remote speech therapy makes it easy for your kids to continue their treatments and progress without putting them at risk, or adding extra stress, or worry, to their days.
It allows them to continue to build a good relationship with their therapist, and to focus on their speech therapy activities from the comfort and security of their own homes. It also ensures they don't miss out on reaching milestones they've been working towards, or fall back into old patterns because of a lack of coaching or practice.
How to Prepare Kids for Remote Speech Therapy Services
Here are a few top tips to prepare your children for their first remote speech therapy sessions.
Use Picture Stories or a Speech Learning App for Kids
Many therapy clinics offer short stories that you can customize by adding or removing elements that are not relevant to your child. You can request these stories from your clinic, or find a free one on the web.
Ideally, you should read the story to them or with them daily, at the same time, for a week leading up to the first therapy session.
Another fun and interactive way to do this is to use a speech learning app like Speech Blubs to get your kids accustomed to speech therapy activities before they dive in online with a therapist.
Boost Your Child's Speech Development!
Improve language & communication skills with fun learning!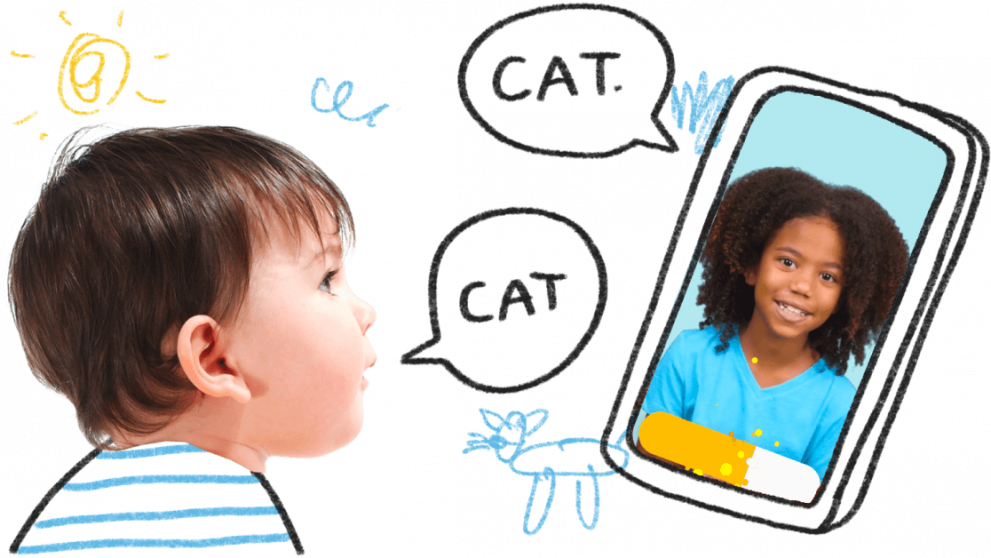 Explain to Them What They Can Expect
Giving your kids fair warning about their first speech therapy session and what they can expect is crucial for success. If your child has never met the therapist before, tell them their name and offer some information about them.
You can describe beforehand what activities they may do to make them more comfortable with the upcoming session.
Help Them Plan Ahead
You'll need to help your kids set up a computer, smartphone, or tablet with a stable internet connection for their therapy sessions. Set up a comfortable space for them in a room with minimal distractions. It's best to ensure that they have headphones with a microphone, especially if there's background noise at home.
Make sure their device's camera is working, and everything is set up before the session starts. This minimizes stress and allows them to jump in immediately without delays.
Be Ready and Prepared to Help
Explain to your children that you may need to be with them during the remote speech therapy session to supervise and help if needed. You might need to assist with technical issues, especially if they're on the younger side.
If they are older, you can assure them that this is their therapy session and that you'll only get involved if it's absolutely necessary!
Keep Them Relaxed before Their Sessions
It's essential that children are relaxed and at ease during therapy sessions. If they're overly energized or stressed out, it could affect their ability to learn from their therapist.
Try a relaxing activity before each session, like drawing, listening to calm music, meditation, or a walk. Offer them a healthy snack and plenty of water before their session begins, so they're not hungry or hydrated. This can help minimize distractions and improve concentration.
Lay Out All the Tools and Aids They Need
If your kids are going to need pens and pencils, craft supplies, printed activities, or toys for their remote speech therapy sessions, help them gather everything they need beforehand. They'll feel much more at ease when they're well prepared, and so will you.
Making the Change Made Easy
Remote speech therapy is a safe and effective alternative to in-person therapy, especially for children. Lockdowns, shutdowns, and other issues shouldn't affect your kids' ability to access the tools they need to thrive. Whether the therapy they require is because of a jaw or dental misalignment, articulation, voice or fluency disorder, or any other cognitive-communication issue, COVID-19 doesn't need to hinder their progress.
Technology provides us with the perfect tools to bring therapeutic help into the home environment. It allows kids to continue working on their speech and to develop their skills in a safe space.
As a parent, it's your task to ensure that your kids are calm, happy, and ready for their therapy sessions. Work with your child's speech therapist to find the best ways to prepare them, and be ready to help wherever you can to make each session a success. Now is their time to shine!
Have a question for our Speech Therapists?