Speech Blubs: A User's Guide
Welcome to Speech Blubs! So far, you've received and checked out the report results about your child, and are ready to begin using our speech therapy app. This blog serves as a tutorial for starting to use our app. Happy blubbing!
What you can find in Speech Blubs User's Guide:
1. Activity Themes to Help Your Child Learn New Sounds
When you open the app, you see a bunch of colored boxes like: "Early Sounds," "Guess the Sound," etc. These are Speech Blubs activity themes. First, read the names of the activity themes, and let your child pick the activities. As you progress, try to work in activities that are recommended in the report results.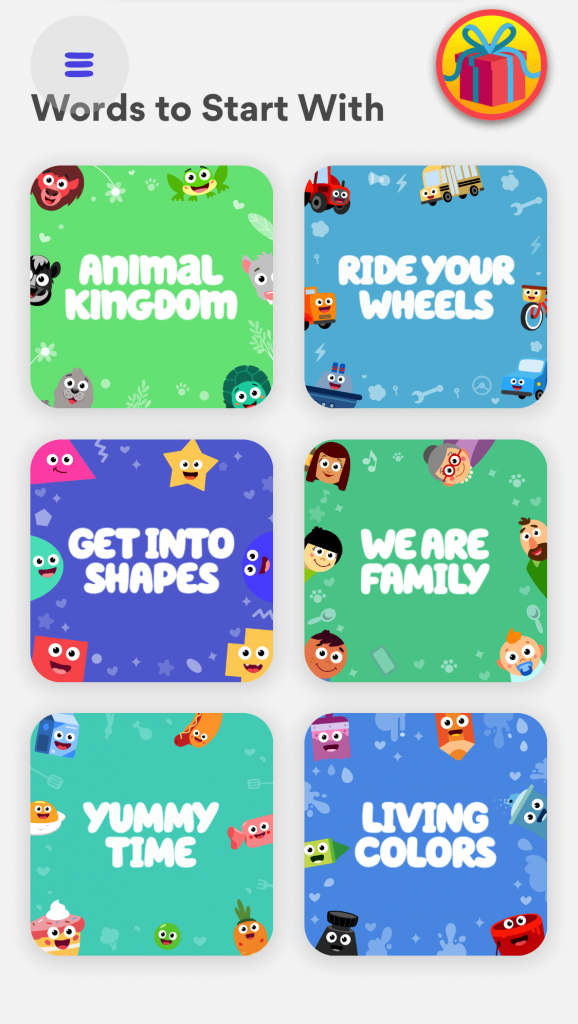 Tap on one to start the activities/exercises within. You will see a "sticker wall" with sound or word targets for your child to work on and achieve. Tap on one.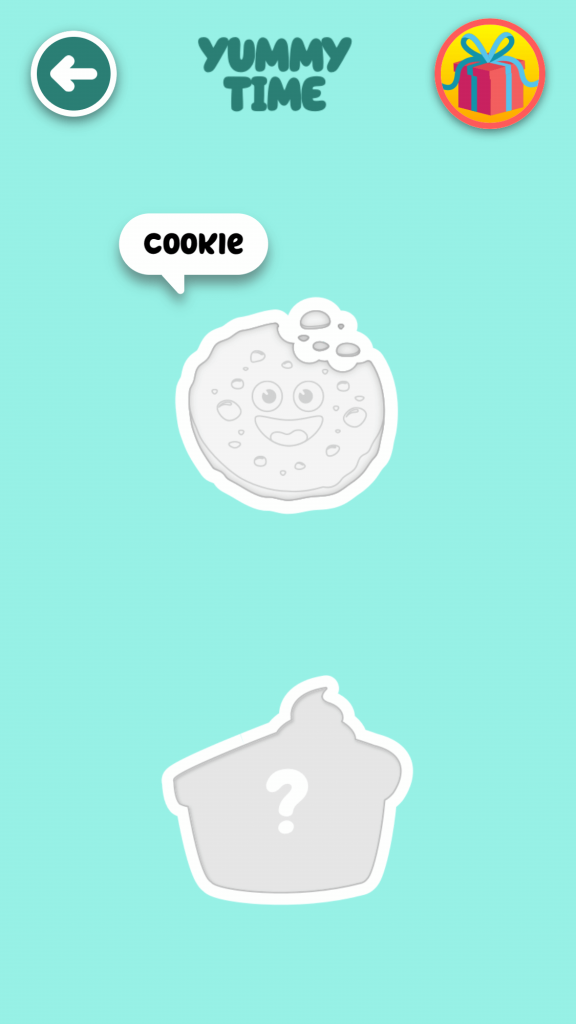 1. After the screen loads, there is a countdown, and then our child "expert" begins saying the sound/word target. At the bottom of the screen, see the progress bar for the audio/video? The narrator then says, "Can you do this too?" or "Let me see you try," or "Why don't you try?" This is your child's cue to begin trying the sound/word target. Notice that when your child makes a sound, the progress bar "hears" it and some sparkles/fizzy bubbles come out. Every time the app hears your child, those same types of sparkles/fizzy bubbles will happen! You may even see a star!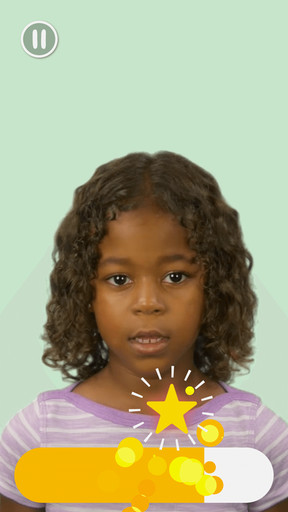 Sometimes your child might not speak loudly enough, or the sound is hard to do loudly (like "hiss"), so the sparkles might not come out. Don't worry, the app is still working and the important thing is that your child is trying the target sound/word. All practice is good practice.
2. Then, the app's narrator will give some fun facts and information about something related to the target sound/word. These are opportunities to improve listening and language comprehension, and learn fun facts.
3. At the end of the activity, an arrow appears. Tap it to enter into the face filters part of the app. The app will ask you to enable your device's camera. Do so, and then take a picture of you and your child in the face filter! This is another chance to practice the target sound/word! The app will automatically save the picture(s) to your device.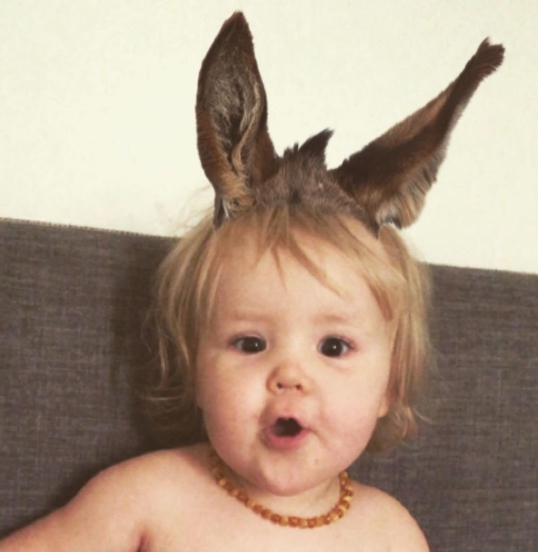 4. The app will then give you a chance to repeat the exercise. Repeat as many times as you wish. Your child may have to repeat it a lot to master it, but that is also ok and normal.
5. At the end of the activity, your child can play the balloon popping game. It's fun, as satisfying as popping bubble wrap.
6. The app then takes you back to the sticker wall, and your child receives a sticker for completing the activity! Make a big deal about these stickers, and your child will want more and more!
7. You can work in the activity theme until your child receives all of the stickers for the activity theme's sticker wall. You can also continue practicing the activities after you've received the stickers to master that target sound/word.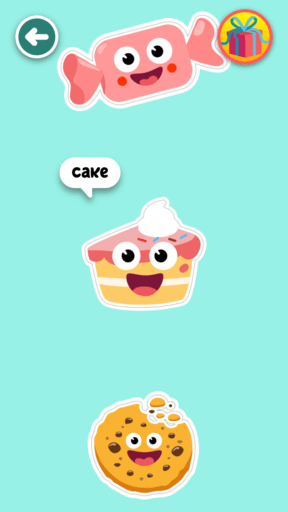 8. Your job is to get your child going, make the sounds together, and offer praise when he/she finishes the activity! Don't expect your child to correctly pronounce sounds/words right away! Don't show disappointment if they don't do it correctly. Give them a chance to figure it out by silently counting to at least 5, and then offer your child positive advice. Make it fun! Take pictures of yourself with the face filters, too!
9. We advise ONLY 10-30 minutes at a time with this app until your child is 3 years old. We highly recommend that you participate, too.
Recommended article
2. Set Up a Routine to Teach Your Child
Both from quarantine and remote-working perspectives, it's important to set a routine for when and how much you practice. If there's a set time for Speech Blubs, like everyday before lunch, your child will look forward to that time. Please note that your scheduled time should be at least an hour before a nap or bedtime. You can use the Speech Blubs app more than once a day if you keep the sessions short (less than 20-30 minutes). Remember, kids like routines.
3. Motivational Triggers in the App Encourage Learning
You should know that Speech Blubs is a speech therapy app that was designed with the help of 100+ speech language pathologists. These professionals advised giving kids additional motivation to finish activities and continue using our speech learning app. That's why we have extras like mini-games and face filters, to make it fun and memorable. Pop some balloons and you'll see! Also, your device will save the pictures you take with the face filters. These are great keepers for your little one's memory box, and will keep them improving. See more great ideas in this blog:
Recommended article
4. Chart Your Progress of Acquired Language Skills
In our menu in the top left corner, you can plot reminders, check your kid's daily progress, and re-check your child's personalized report, etc.
5. When Junior Loses Interest
Any of the activities may become a little stale after a while. To combat this, it's really important to connect what you are seeing and learning to their young lives. If you're learning about emotions in the 'What a Feeling' activity theme, and you hear our experts say, "I'm so surprised," ask Junior if he remembers being surprised, or say "let's practice making a surprised face." Make a surprised look, laugh, then practice making a surprised look, and say the words, "I'm so surprised!" The more the activities and games are about them, the more they will enjoy them and the faster they will improve.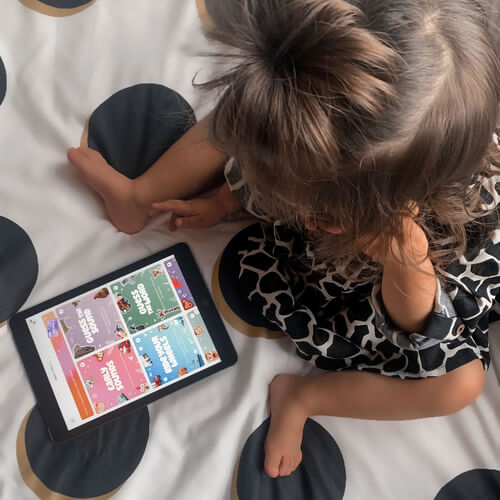 This also goes for a child's environment. Kids are very attached to their own homes. Extend the exercises to include any examples that you can connect with your home. The app will become more and more about them, and they'll want to use it. If they use it, they'll improve!
6. What if Your Child Doesn't Want to Imitate Our Experts?
Speech Blubs' main method is called 'video modeling,' in which young kids (our "experts") model or show a desired targeted behavior. The idea is that children see a peer doing the behavior correctly, and 'mirror neurons' fire up and cause your child to want to imitate the behavior. That said, you can maximize your chances if whenever you try a new kind of exercise or activity, it's important to:
Talk about the activity (how it works, what you expect them to do, etc.);
Model or show the desired behavior. If the expert makes a monkey sound, then you (as parent) should do it;
Get your child to laugh, to try it with you, and then try it alone; and
Watch our experts make the sound, and then both try it, and then your child tries to imitate it alone.
Don't be afraid to take your time, and repeat the process. It's also ok if you need to just take a break or even postpone it till tomorrow. Everyone has their own process and daily issues. Respect them.
7. Target Specific Sounds
Each child is different, and has their own strengths and things they need to practice. If you think your child has an issue with a particular sound, or if you'd like to know what sounds can be potential problems, check out our blog on articulation (the clear making of sounds) on our webpage. In the blog, there are links to all sorts of activities by speech therapists to practice the problem sounds.
Recommended article
8. From Early Sounds to Words to Sentence-Building
With over 1,500 fun exercises and activities, your little one can start at the very beginning by learning new sounds that use mouth shapes that are used in making words. Once you've mastered some words, then you can begin sentence-building. Practice these activities in the safety of your own home, and then try to practice them in real life. Recognizing when to use words, phrases, and sentences is also important.
9. Speech Blubs is now available in Four Languages
We now offer our app in:
Speech Blubs American and British English,
Use Speech Blubs to learn a new language, too!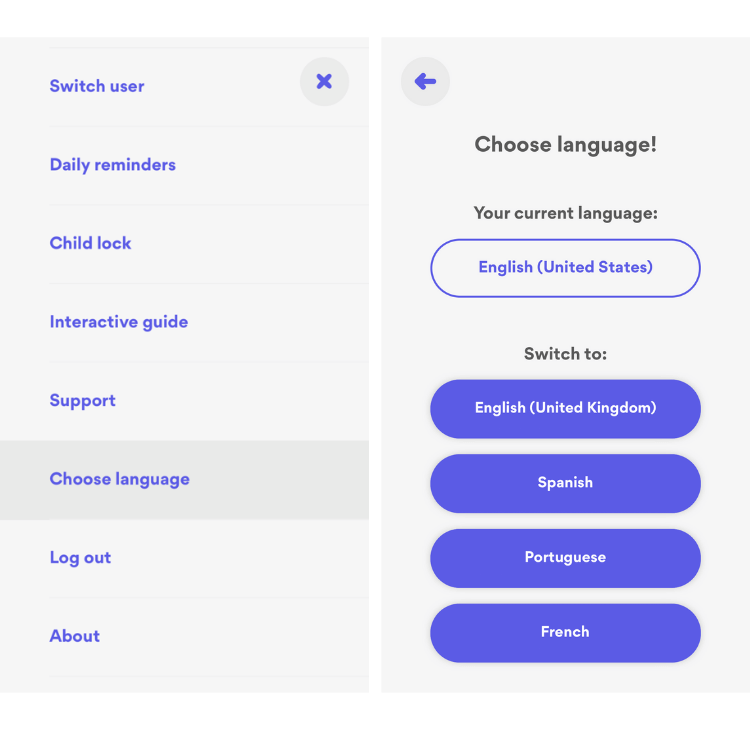 Set the language in your app:
Tap on the "Menu" icon in the upper corner
Tap "Choose language"
Choose one of the four, and you'll see the app in that language!
10. Your Speech Blubs Subscription
Speech Blubs is NOT a free app, sadly. We have to pay to "keep making the donuts." But you can try the free version of the app!
Boost Your Child's Speech Development!
Improve language & communication skills with fun learning!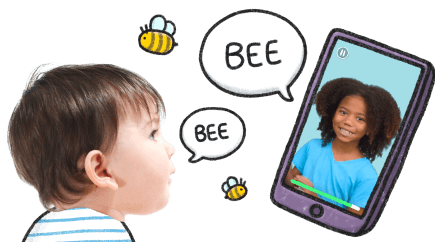 You have three plans possible:
1. The Monthly Plan;

2. The Annual Plan; and

3. The Lifetime Plan (please contact hi@blubblub.org for more information).
The Monthly Plan is charged automatically if you don't cancel before the month ends. The Annual Plan is much cheaper, and the entire fee is charged once at the end of your free trial.
11. How to cancel the Speech Blubs App
You can cancel Speech Blubs at any time during the 7-day free trial at no charge. Just go to your App Store (iOS) or Google Play Store (Android) subscription settings and cancel it!
12. Find Inspiration: Speech Blubs Reviews
Meet some of our happy users! They are very special to us, and we are proud of each and every one of them. The recommended Speech Blubs age range is between 2-5 years old. To find out more, read the app review.
Since our launch, we have helped thousands of families improve their children's speech, here are some of their stories!
"Noah is 6 years old. He was diagnosed with autism. He has speech delays, but has language.
⁠
Noah is very bright and responds very well to new apps. He loves Speech Blubs! It's a fun app, really engaging and it's great that it's other kids speaking rather than adults! He goes around the house extending the words he has heard! It's an amazing app and it never feels like work to him!"

– @markdalymusic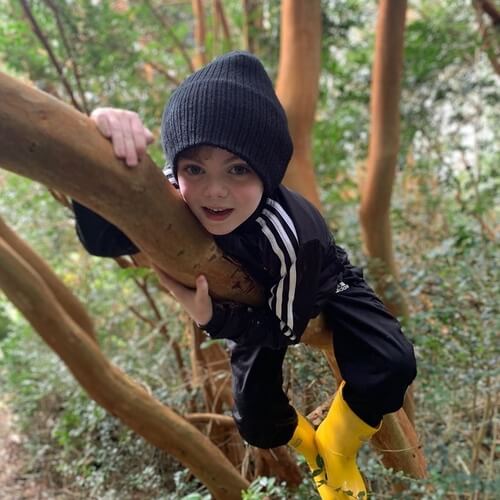 "My daughter had a slight speech delay because she has had silent reflux from birth that was only recently diagnosed. ⁠
⁠
I was doing all the things that you are meant to do to help her with her speech but quite frankly, after the ten millionth book and nursery rhyme, I was looking for something more. ⁠
I found Speech Blubs and my daughter loves it. ⁠⭐
⁠
The assessment of her skills was very useful and the categories of words helped to identify areas that she needed help with.
⁠
From using the app several times a week, my daughter was able to identify and name various different shapes and for the first time, be able to count to 20! ⁠
⁠
The fact that each word/number etc. begins with a child saying it repeatedly was an instant draw for her because she wanted to copy the child that she saw on the app.⁠
⁠
The features, such as the photos, the stars awarded and the 'Taa Daa' that is said once the word has been completed has made her laugh and enjoy the whole experience."⁠

– @kaylhowe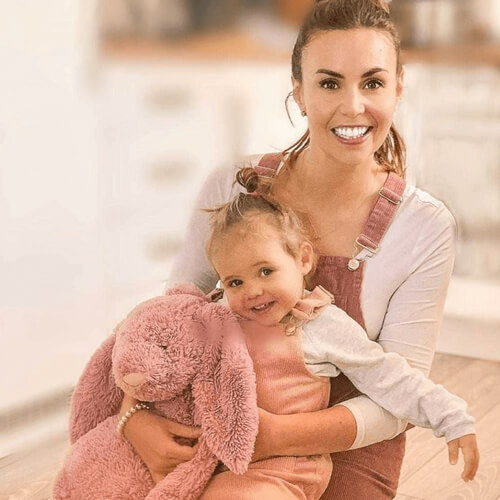 "We knew right away our daughter had a speech delay. We brought her to see a speech therapist at 2.5 years old.⁠

I remember her first few speech therapy sessions were difficult. She wasn't willing to participate and it felt like it'd be a long road ahead. ⁠

Three years later, she is still attending speech therapy; however, she has improved tremendously. She loves to chat; even though her words aren't always clear. We work on her speech at home with reading, phonics, and repetition. ⁠

⁠We recently stumbled on this application called Speech Blubs. I found out about this application when I was looking through Instagram. It had great reviews and I thought this might be a fun way for her to practice her words, so I gave it a try.

⁠My daughter has been using Speech Blubs for two months now and she loves using it!

⁠She finds it fun selecting the words and repeating it. She likes how you get a little video at the end and sometimes the video makes her laugh non-stop.

⁠I think it's a wonderful at home tool to build on her speech and vocabulary. I like how they have real kids saying the word. I feel it makes it easier for her to imitate another child than if it was an adult.

⁠It's been a great experience thus far and if we knew about this application earlier, we would have definitely incorporated it into her daily routine. They're constantly updating and adding new words, so your child will always be engaged and entertained with Speech Blubs."⁠

– @vancitykids⁠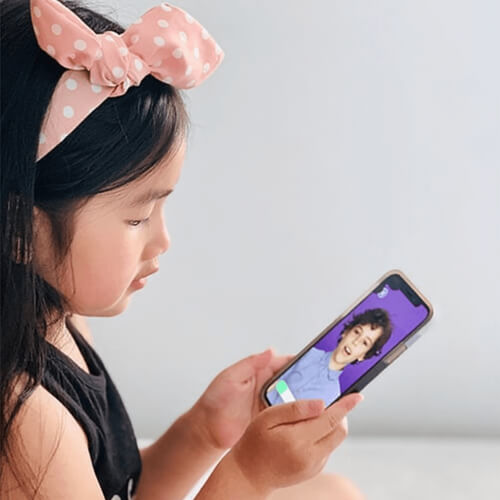 "The progress that Harper has made with her speech over the last 5 months is mind blowing!⁠
⁠
Harper has never had any difficulty or delays with her speech so when we started using Speech Blubs we had no expectations and we weren't even sure if the app would actually do anything for her at all because it was designed for children with speech difficulty.
⁠
BUT within the first 7️⃣ days we noticed a huge improvement.
⁠
Things she had been trying to tell us in weeks before that we couldn't understand or she couldn't pronounce properly were now being pronounced so clearly. ⁠
⁠
A month later she was counting to 10 and knew all her shapes and colours.
⁠
Harper is almost 2 now and she knows more words than even I thought she did.⁠⁠
⁠
And the app is teaching her to sound words out so even words that she learns outside of the app, she sounds them out to get them right.
⁠
This app is amazing and we cannot recommend it enough!"⁠

– @harpergrace_2018⁠ @shannoncallanan__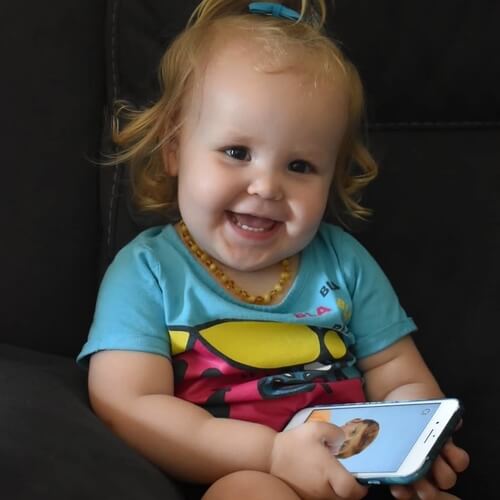 "This is our favourite time of the day! Sitting with daddy, learning about different animal sounds! Since using the app Grayson has learned so many new sounds and it's been with practising with this app for 10 mins a day before bedtime! We pick 2 animals or sounds to work on a week and then change them, he has picked up on the sounds so quickly I can't believe how well he is doing! People have even commented on his speech/sounds he makes because he is only 15 months they think it is amazing and I can only put it down to this app! ❤️"

– @thescottslife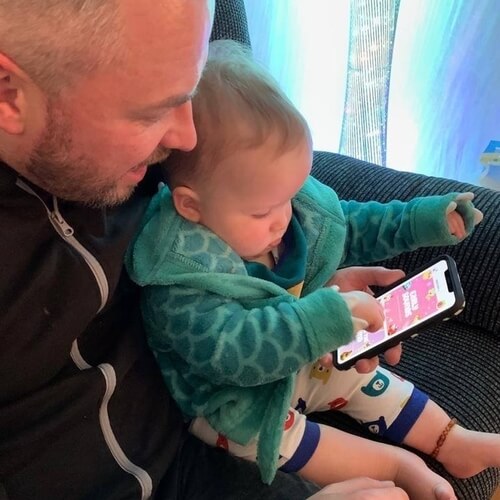 13. Speech Blubs Customer Service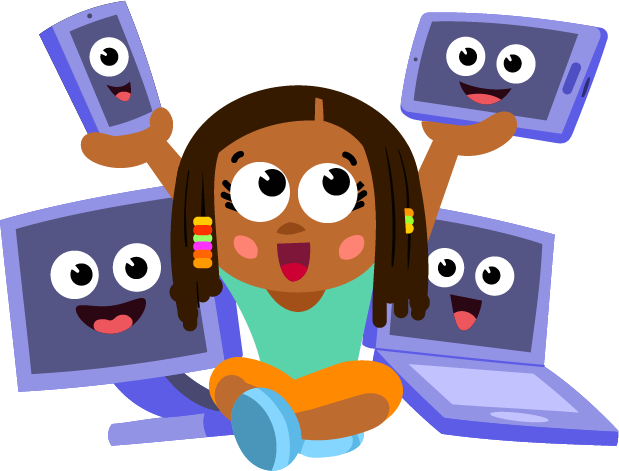 Speech Blubs Customer Service
Let us know if you have any questions! Leave your comment below or write to hi@blubblub.org.
Have a question for our Speech Therapists?