These last few months have presented a special challenge for parents looking for ways to keep kids at home active and engaged, even as many are working from home at the same time.
And, as remote learning promises to be a part of many of our lives for a while longer, it becomes especially important for parents to be realistic about the demands that it places on the family. As we continue to navigate this extended time at home, here are some easy ideas for educational activities that will supplement children's learning without asking too much of them – or us!
Expand your child's vocabulary with more than 1,500 educational activities!
The more you practice, the more you learn! Try the Speech Blubs app for fun and engaging language learning with your little one.
Speech Learning Simplified!
Start 14-day FREE #StayAtHome offer!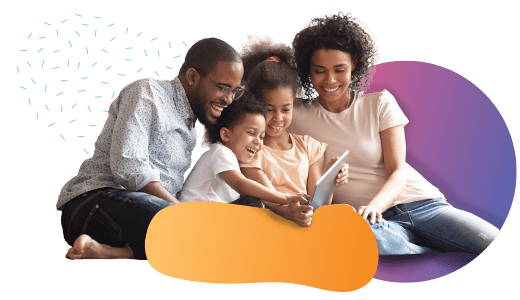 Explore the Natural World
Nature is a wonderful teacher, and as kids are instinctively drawn to outdoor exploration, it is a fun and easy way to expand their learning through play. Young children in particular are captivated by the plants, insects and animals they find in their own backyards, neighborhoods, local parks or nature centers, so you can spend time observing these and even looking up and sharing an interesting fact or two. To keep your bugs for extended observation, you can easily create your own DIY insect habitat using a container covered with cheesecloth or other breathable material. This is especially interesting to try with caterpillars, as kids (and parents!) will love watching their growth and transformation to pupa and eventually butterfly. Outdoor scavenger hunts are another great way to explore nature, and kids can learn about the plants and animals native to their region by hunting for them and taking pictures of their findings.
Try Easy Science Experiments
Even toddlers and preschoolers will enjoy seeing science in action with a few easy science experiments for kids that use materials you likely already have at home. For example, fill a large container with water to explore density and buoyancy by playing "sink or float." All your little one has to do is select any toys or household items that can safely be immersed in water, and toss them into the container to see whether they sink or float. They will love picking out their special toys, watching what happens when they put them in the bin, and of course, splashing in the water! Other simple experiments include using milk, dish soap and food coloring to explore surface tension, creating a string telephone to experience how sound waves travel, or making rock candy to see the crystallization process. 
Start a Family Book Club
A great way to encourage lifelong readers is to make reading a family affair. Read together, and make it a point to talk about what you have read to help develop reading comprehension. Family book club is a great way to read as a family, and is an idea that can be adapted depending on children's ages and reading levels. Independent readers might want to take turns picking a book, having everyone in the family read it on their own, then come together to discuss over a fun family activity. Families with young children could choose a book to read aloud together, and make it a special nightly or weekly family ritual. It's a great way to always have something to talk about over dinner, too!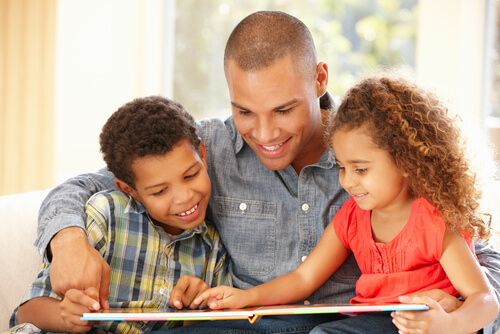 Listen to Audiobooks or Podcasts
With so many demands on parents' time, it is incredibly helpful to have a few educational activities that do not require much direct adult involvement and which children can largely do on their own. Enter, podcasts! We are fortunate these days to have a wide selection of podcasts for kids that are not only educational but entertaining as well, so kids are more likely to sit quietly for longer periods of time, no screens required. Whether children enjoy listening to stories, learning about science, or asking random questions about the world around them, there is a podcast out there to keep them entertained and learning without too much active involvement by a parent.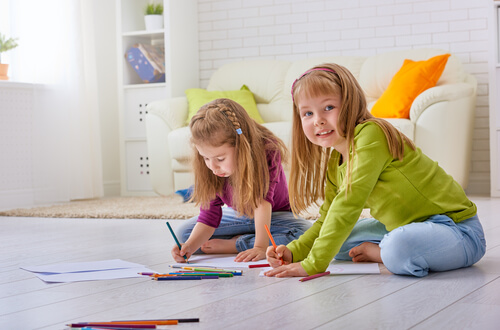 Color a Giant Poster
Coloring is fun at any age, and coloring a gigantic map also makes this relaxing activity and subtle geography lesson for kids. Roll out a gigantic coloring poster and have your kids work on it a little at a time, or as part of a designated quiet time each day. Similarly, do not underestimate the power of a good activity book to keep kids engaged and learning quietly. Connect the dots, sticker books, mazes, color-by-number, and traditional problems and brain teasers will keep kids' minds and hands active, with a variety of excellent activity books for kids available for different ages and for various subject matters.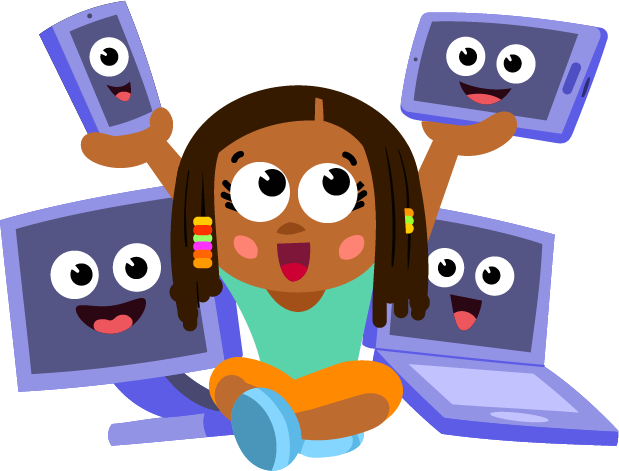 Have a question for our Speech Therapists?
Leave them in the comments! If you want to get a personal answer from our speech therapist, write to
ask-a-therapist@speechblubs.com!
The author's views are entirely his or her own and may not necessarily reflect the views of Blub Blub Inc. All content provided on this website is for informational purposes only and is not intended to be a substitute for independent professional medical judgement, advice, diagnosis, or treatment. Always seek the advice of your physician or other qualified health provider with any questions you may have regarding a medical condition. Never disregard professional medical advice or delay in seeking it because of something you have read on this website.